UK independent tribunal to scrutinise claims of Chinese genocide of Uighurs
Formal security guards in detention camps could be among those to give evidence 
Rory Sullivan
Thursday 03 September 2020 16:39 Comments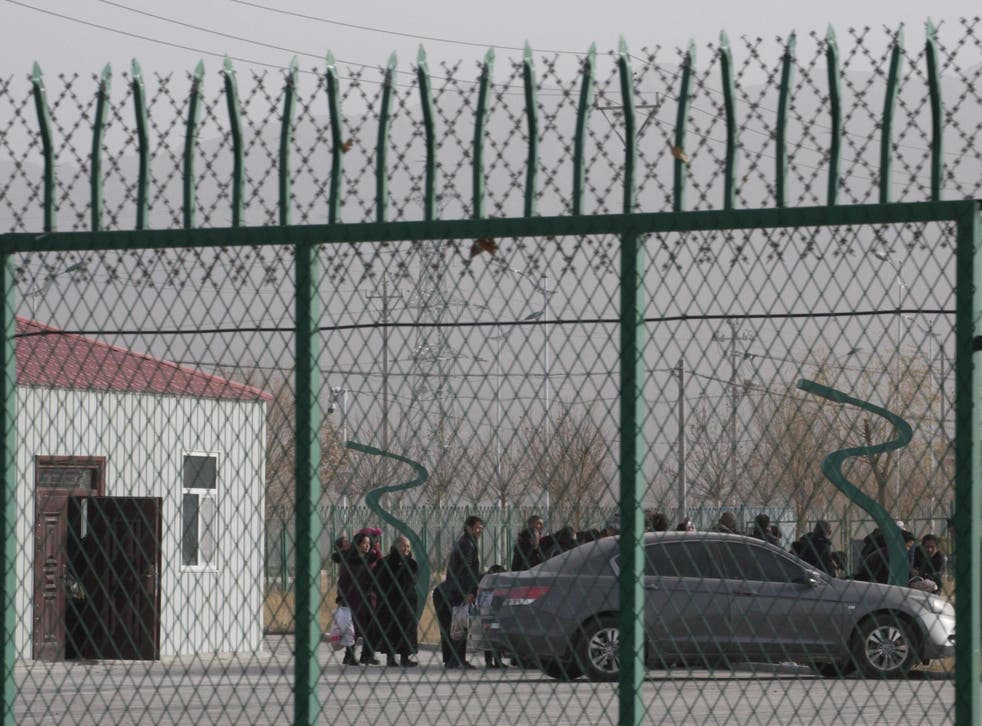 A British barrister will investigate "possible genocide" against Uighur Muslims in China as part of an independent tribunal in London next year.
This comes amid recent reports of forced sterilisation programmes targeting Uighurs in Xinjiang province, located in the west of the country.
Geoffrey Nice, a human rights lawyer who led the prosecution of ex-Serbian President Slobodan Milosevic for crimes during the Balkans war, was asked to head the tribunal by the World Uighur Congress, which represents exiled Uighurs.
As well as the large number of Uighurs living in exile who are expected to submit evidence, testimony could be gathered from former security guards working in detention centres in Xinjiang province.
Mr Nice told the AP news agency on Wednesday that questions about alleged genocide "should be asked and answered".
"At the moment, the strongest evidence would appear to be evidence of incarceration and possibly evidence of enforced sterilization," he added, adding that the latter could be in breach of the Geneva Convention.
Although the tribunal's judgement will not be binding for any government, Nice said it would provide "reliable information".
The tribunal will most likely consist of two public hearings lasting several days each.
Darren Byler, an academic studying Uighurs at the University of Colorado, said that, despite its limitation, the tribunal will be helpful.
"So far the world response to what is happening to the Uighurs and Kazakhs in Northwest China has been largely confined to unilateral actions by the United States and been associated with President Trump's more general anti-China position."
An independent investigation conducted from outside of the U.S. will be helpful in adding an additional perspective," he added.
Chinese officials deny that human rights abuses have been taking place, with the Chinese ambassador to the UK, Liu Xiaoming, describing the allegations as the "lies of the century".
In August, the ambassador said the actions taken in Xinjiang were "necessary and important".
A complaint has been filed with the International Criminal Court by lawyers on behalf of Uighurs living in exile, asking the court to looking at alleged genocide as well as forced repatriations of Uighurs from Cambodia and Tajikistan.
Additional reporting from AP
Register for free to continue reading
Registration is a free and easy way to support our truly independent journalism
By registering, you will also enjoy limited access to Premium articles, exclusive newsletters, commenting, and virtual events with our leading journalists
Already have an account? sign in
Join our new commenting forum
Join thought-provoking conversations, follow other Independent readers and see their replies