Millions could face harsh enforcement as bailiff collection due to resume, warns charity
Carers, key workers and those who have been shielding set to be most at risk as millions set to face repercussions of 'lockdown debt' when protections end this weekend, says Citizens Advice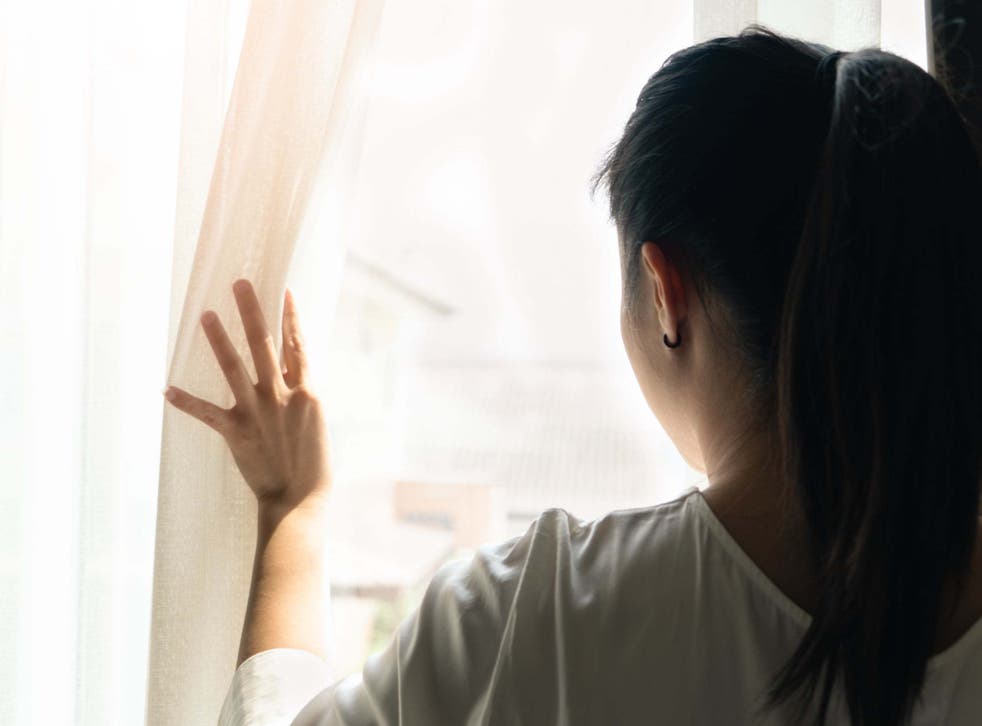 Millions of people across the UK could face harsh enforcement as bailiff collections are due to resume next week, with carers, key workers and those who have been shielding set to be most at risk, a charity warns.
New research from Citizen's Advice indicates that one in nine people – the equivalent of 6 million individuals across the UK – have reported falling behind on household bills because of coronavirus.
With protections against eviction for renters and the ban on face-to-face bailiff collection both ending this weekend, the charity warns that many of those struggling will now face the repercussions of "lockdown debt".
The figures will intensify existing concerns about an impending "wave of homelessness" when the government's moratorium on evictions for England and Wales ends on Sunday, despite pleas from charities to extend the suspension.
New government figures released on Thursday revealed that 4,740 households had been served a section 21 (no fault) eviction notice between January and March 2020 – a 24 per cent increase on the previous quarter – prompting concerns that the issue will be made worse by a backlog of evictions from the months prior to the pandemic.
Sixteen leading public health bodies, including the British Medical Association and the Royal College of General Practitioners, have written to the housing minister Robert Jenrick urging the government to scrap its plans to lift the ban on evictions, warning that this could lead to a "catastrophic wave of evictions" and "significantly contribute to an increase of Covid-19 infections".
The new findings from Citizens Advice, based on a survey of 6,000 people, show that certain groups are more likely to have fallen behind on household bills, with this applying to one in four parents or carers surveyed, one in five people in the shielded group and one in five key workers.
Black people, those aged 18 to 34 and disabled people were also at least twice as likely to have fallen behind, the research suggests.
The charity said the coronavirus debt crisis had already had "serious consequences" for those behind on bills, with around a fifth forced to go without essentials – half of whom have gone without food – and one in five having had to sell possessions to make ends meet during the pandemic.
People who have sought help with debt from the charity since March this year will need, on average, two and half years to pay back their current priority debts, according to Citizens Advice, prompting fears that many of those now in debt may never escape it.
Laura*, a mother-of-two, got a job in healthcare administration at the beginning of March, but due to a long-term health condition she had to shield during lockdown and therefore stop work. Her employer told her it wouldn't be able to furlough her and could only offer her two weeks' pay.
She had some debts before the pandemic struck, but was keeping on top of her payments. Now the loss of income has driven her into further debt, and she's now fallen behind on council tax, her phone bill and other debts.
Having recently returned to work, Laura said she was doing double shifts every day – amounting to 50-hour weeks – in order to try get out of this cycle of debt.
She said: "When I started this job I was okay financially but because of coronavirus and being off work for a couple of months, it's put me back in a never ending cycle.
"The whole situation has made me feel really down. I'm not the sort of person who likes asking for help, so I've struggled. I've felt a bit worthless to be honest and had to be prescribed antidepressants by my GP."
Dame Gillian Guy, chief executive of Citizens Advice, urged the government not to forget the "millions who've fallen into debt because of a crisis no-one could have foreseen".
He added: "Protections put in place by the government, businesses and regulators have staved off the worst consequences of lockdown debt – so far. But with these measures beginning to end, millions will now face the repercussions.
"It is not right that people who've followed government guidance by shielding, stayed at home to care for others, been forced to work less, or lost their jobs altogether should be the ones left facing a financial black hole."
Referring to the new homelessness statistics, Jon Sparkes, chief executive of Crisis, said: "What we face now is a backlog of evictions from earlier in the year as the ban lifts and the courts begin to processing these previous claims, alongside a potential wave of new evictions as the economic impact of the pandemic starts to bite."
Shelter says renters at risk of 'Covid-evictions' after ban ends
He said that in order to protect renters up and down the country, the government must introduce emergency legislation giving judges the power to ensure no one is unfairly evicted, as well as provide people with additional financial support if they are facing rent arrears.
A government spokesperson said: "We understand that this has been a tough period for many, especially carers and those shielding, which is why we have acted quickly to provide support with household bills.
"We have injected an extra £9.3bn into the welfare system, protected 9.6 million jobs through the furlough scheme and provided additional support for mortgage payers and renters during the pandemic. On top of this we have already taken significant steps including raising the living wage, ending the benefit freeze and increasing work incentives.
"To help with energy bills, suppliers have agreed measures to support those most in need during the crisis, Ofgem are planning to introduce permanent measures to support prepayment meter customers with their bills and up to 11 million customers are being protected from rip-off deals thanks to our energy price cap."
Join our new commenting forum
Join thought-provoking conversations, follow other Independent readers and see their replies