British banks launch internal investigations into Fifa corruption
Standard Chartered, Barclays and HSBC are understood to be reviewing allegedly suspect transactions
Cahal Milmo Comments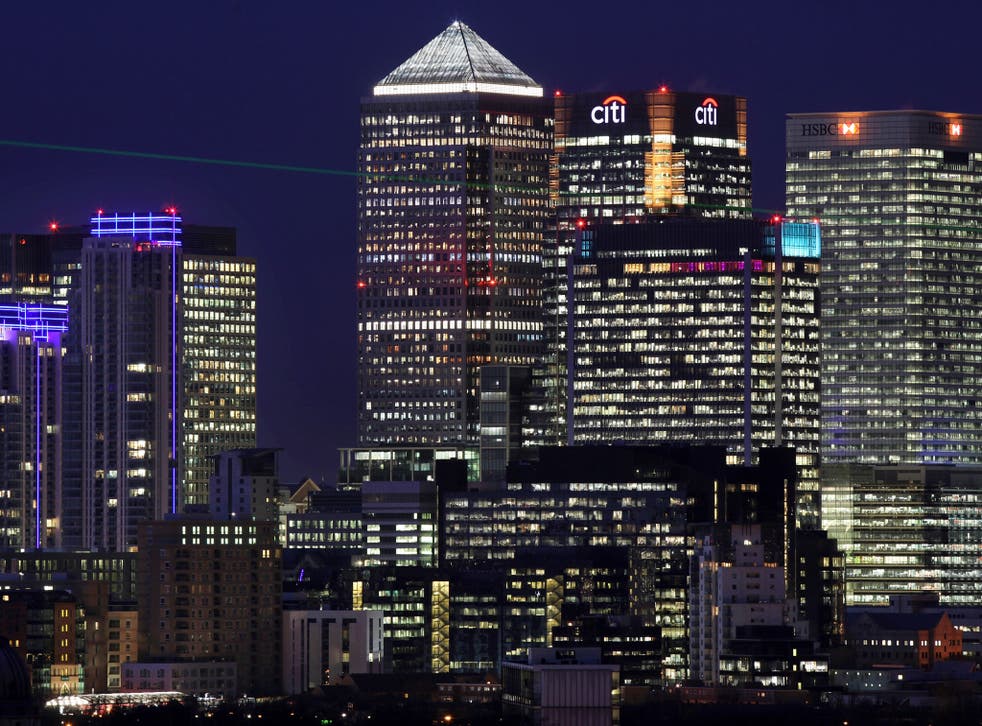 A trio of British banks have launched internal reviews of transactions linked to the alleged corrupt payments by Fifa officials outlined by American investigators in the wake of last week's swoop on football's world governing body.
The banks - Standard Chartered, Barclays and HSBC - are understood to be looking into the details of payments worth hundreds of thousands of dollars after they were cited in the 164-page indictment put forward by US prosecutors following the arrest of seven officials in Zurich.
The allegedly suspect transactions included a $500,000 (£326,000) payment sent from a sports marketing company's bank in New York to be credited to the account of a luxury yacht maker held by HSBC in London.
The three British banks are not accused of any wrongdoing and are are among dozens named in the FBI indictment. The reviews are in part to ensure that they have complied with anti-money laundering and bribery rules.
In a statement, Standard Chartered said: "We are aware that two payments cleared by Standard Chartered are mentioned in the indictment. We are looking into those payments."
Neither Barclays nor HSBC commented on the issue.
The Fifa bigwigs facing charges

Show all 14
Any suggestion that the global networks of the major banks have been used to facilitate illicit wire transfers will be a source of concern to executives after a series of swingeing fines imposed by US regulators. HSBC and Standard Chartered have been hit by penalties totalling $3bn between them in the last three years for infringements relating to inadvertently facilitating money laundering or breaching sanctions.
The bank reviews came as senior figures in British football and politics stepped up calls for the consideration of a boycott of future World Cups to force Fifa president Sepp Blatter from office.
The Swiss-born football supremo, who was re-elected to office for a fifth term on Friday despite the clamour following the arrest of officials for alleged corruption amounting to $150m, has complained that he had been shown "zero respect" in recent days.
It was reported that Mr Blatter, 79, is set to be questioned by the Swiss authorities as part of an investigation into the awarding in 2010 of the next two World Cups to Russia and Qatar respectively. The office of the Swiss attorney general denied that the Fifa president faced an "immediate" interview but acknowledged he could be questioned in the future.
Greg Dyke, chairman of the Football Association, said a boycott would need the support of at least ten major footballing nations - potentially including the Netherlands and Germany - to be effective. He added that a stand-alone protest by England would be "pointless".
Uefa president Michel Platini is under pressure to make good on his threat to campaign for a collective boycott of the 2018 World Cup in Russia when European football's governing body meets in Berlin this week. Such a move could threaten schism within Uefa after suggestions that up to a third of its members, including France and Spain, voted for Mr Blatter last week.
Mr Dyke told BBC Radio 5 Live: "There would certainly be us, there would certainly be the Dutch, there would certainly be the Germans, who have been demanding change and would demand change. They would only take serious action if there's enough [opponents of Mr Blatter willing to act]."
The threat of a boycott was backed by Culture Secretary John Whittingdale, who told the Sunday Times that "no options should be ruled out" in efforts to secure the Fifa president's resignation.
Labour leadership candidate Andy Burnham went further and said the English FA should take a tougher stance and announce unilaterally that it will stay away from the 2018 tournament.
He said: "I personally believe there is a pretty overwhelming case for England taking a stand and saying that we should not participate in the next World Cup given the current appalling state of Fifa."
Register for free to continue reading
Registration is a free and easy way to support our truly independent journalism
By registering, you will also enjoy limited access to Premium articles, exclusive newsletters, commenting, and virtual events with our leading journalists
Already have an account? sign in
Join our new commenting forum
Join thought-provoking conversations, follow other Independent readers and see their replies