UK border force fears as 'high-risk' flights to London Heathrow airport go unchecked
Watchdog finds customs desks were sometimes completely unmanned at times when multiple flights designated 'high risk' were due to arrive
Ian Johnston
Monday 03 August 2015 01:02 Comments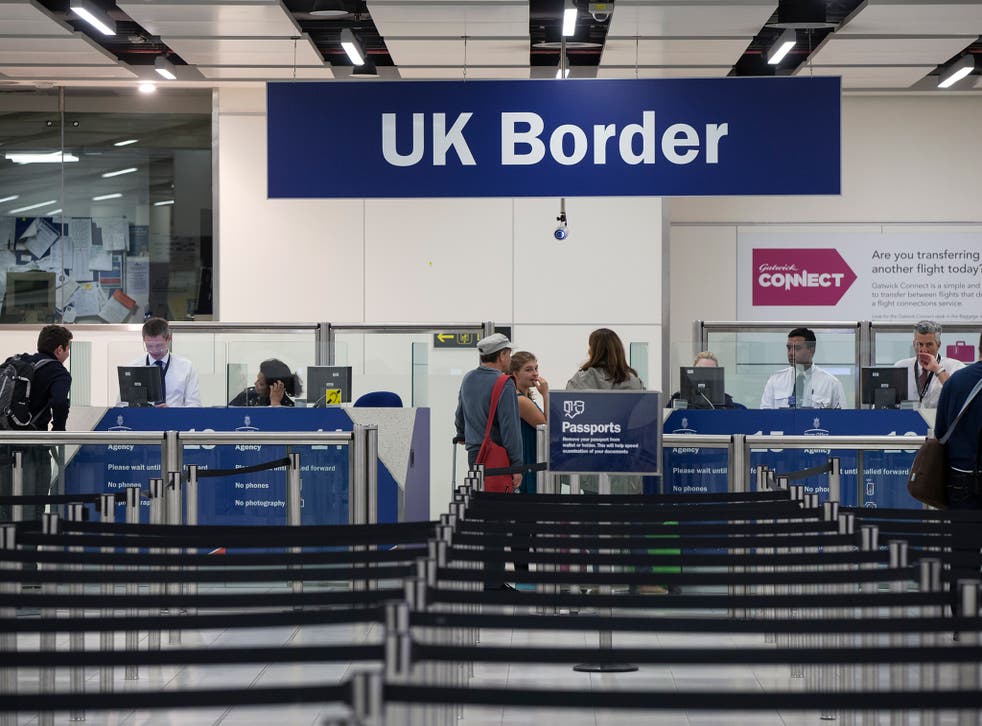 Customs officers are not checking passengers arriving in Britain on "high-risk" flights from overseas, a watchdog has warned.
Staff working for the chief inspector of borders found the customs desks at Heathrow Terminal 5 were not staffed on several occasions as officers were moved to assess the immigration status of the passengers, The Times reported.
Politicians described the report's findings as "completely unacceptable".
The report did not identify which flights were considered "high risk" but Terminal 5 handles planes from the US, Brazil, South Africa, India, Kenya and Turkey.
It said inspectors had watched officers in the customs channel for nearly 25 hours last year.
"On eight occasions during this period there were no officers in the customs channels at one or both of the two exits, despite the fact that a number of 'high-risk' flights were arriving at the time", the report said.
The report added border force officers had met only 46 per cent of the target for seizing class A drugs, 32 per cent for money, 54 per cent for tobacco and 89 per cent for cigarettes.
Lucy Moreton, general secretary of the Immigration Service Union, said: "Pressure to examine every arriving passenger for immigration purposes and an aversion to adverse publicity on queuing times mean that there are simply not enough staff to perform the secondary (Customs) role, sometimes leaving the channels unstaffed.
"This comes down to a political decision; resource the border sufficiently, or decide which elements the government no longer wish staff to perform."
Keith Vaz, the chairman of the Commons home affairs select committee, said: "We simply cannot have a situation where high-risk flights arrive and there is no one in the customs channel. They need to be monitored.
"We should never send out the message to people visiting this country that it is acceptable to exceed the legal limits of goods allowed."
And Conservative MP Philip Davies, a member of the Commons justice select committee, said: "This is completely unacceptable and makes our border controls a mockery.
"The Home Secretary needs to get a grip on this straightaway. The public will rightly be appalled about this."
Register for free to continue reading
Registration is a free and easy way to support our truly independent journalism
By registering, you will also enjoy limited access to Premium articles, exclusive newsletters, commenting, and virtual events with our leading journalists
Already have an account? sign in
Join our new commenting forum
Join thought-provoking conversations, follow other Independent readers and see their replies