UK-born children of EU couple living in Britain denied permanent residency
A letter signed on behalf of Secretary of State Amber Rudd says they 'failed to sufficiently demonstrate that they have been residing in the United Kingdom for five continuous years'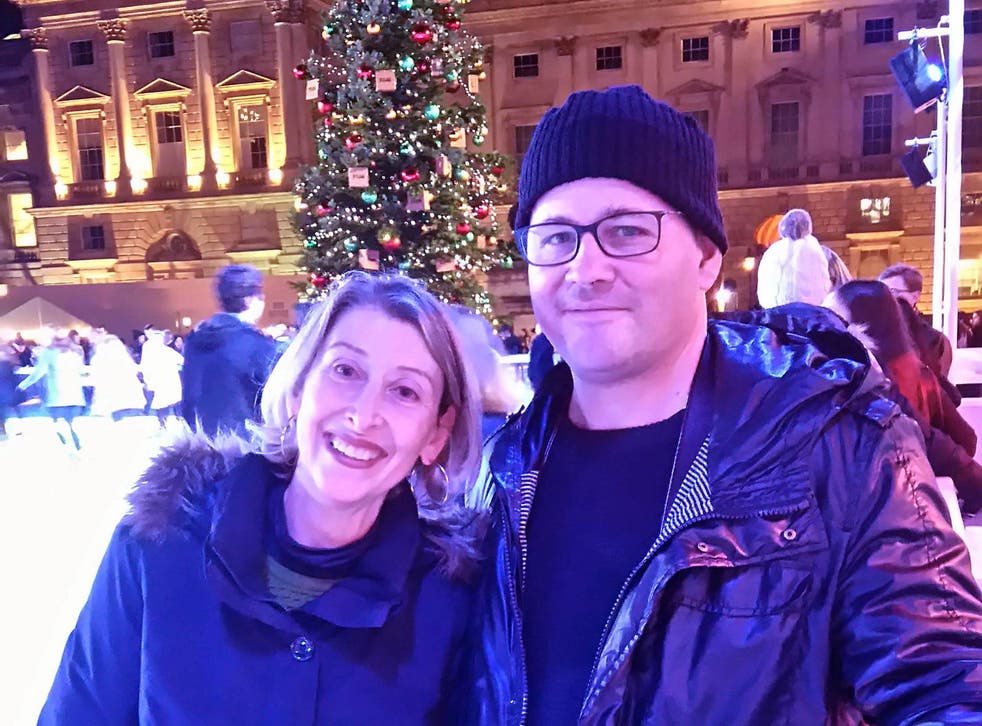 A couple from Spain and the Netherlands who have lived in the UK all their adult lives have been left feeling "unsettled" after the Home Office refused an application for their two London-born children to be recognised as permanent residents.
Jan-Dinant Schreuder and Monica Obiols, both 49, decided to apply for permanent residency (PR) cards for them and their two children, aged 12 and 15 after the EU referendum last June.
While Mr Schreuder was issued indefinite leave to remain and Ms Obiols was granted a PR card, the Home Office sent separate notices to the both children, who the couple did not wish to name, notifying them that their applications for PR had been refused.
They said they must provide more evidence that they lived permanently with their parents.
Speaking to The Independent, Mr Schreuder said he was initially "very angry" at the Home Office's decision.
"Now the anger has gone," he said. "Now it's general confusion. It's just very worrying and unsettling.
"There are big changes that are going to affect people like myself, who sound very British. I've lived here since I was three and my partner since she was 20, so we're fully settled into the country. And the children have been here all their lives."
Mr Schreuder added: "To a certain extent bureaucracy is always bureaucracy, and it's always a pain, but that gave a signal that we can almost drop you or not bother with you. It makes you feel that you're not important."
Signed on behalf of Secretary of State Amber Rudd, the letters to the children stated: "You have provided [sic] failed to provide any evidence of [the children's] residence in the United Kingdom. You have, therefore, failed to sufficiently demonstrate that they have been residing in the United Kingdom for five continuous years."
The Home Office has now informed the couple that their children's PR applications will be reviewed, but the family said they have been left unsettled and feel like less important citizens as a result of the response.
A secondary school teacher, Mr Schreuder has lived in the UK since he was three years old, while Ms Obiols, a special needs teacher, has been living continuously in the UK since 1988. Both the children have Spanish passports. Under EU law this meant nothing more needed to be done after they were born to establish their right to remain in the UK.
Maike Bohn, spokeswoman for the3million, a UK-based group campaigning for the rights of EU nationals, told The Independent this was one of a number of similar cases, and that it showed the current system for applying for PR was "not fit for purpose".
"It is clear that the current system is not fit for purpose. It was never designed with EU nationals in mind and risks discriminating against carers, students, pensioners and families," said Ms Bohn.
"The3million are currently in dialogue with the Home Office to devise a better way to document all EU citizens living in the UK, their families and dependents. People deserve dignity and certainty about their rights so they can continue to live their lives as normal, without discrimination."
It comes as an EU legal service revealed that it has seen a marked rise in the number of EU nationals seeking advice on issues surrounding PR in the UK, as well as similar queries from UK citizens living in EU member states.
Zuzana Pundova, EU rights manager at European Citizen Action Service, which runs the legal advice service Your Europe Advice, told The Independent: "There has been a rise in the number of queries we're getting about EU nationals getting permanent residency in the UK since Brexit.
"The problems are usually connected with delays, so the Home Office delays the decision. The usual time when they should issue a decision is six months, but they are often taking longer. That's the number one issue.
"We've seen a rise in the number of EU citizens asking how they can apply for permanent residency. These are people who have been living in the UK for the required five years, or even much longer. But they're only now starting to think about how to get a permanent residency.
"There are also more UK citizens living in other member states having problems when applying for permanent residency. In some cases member states are saying they are not entitled to residency, as they won't be part of the EU. This is a new issue, and it is definitely connected with Brexit."
In pictures: European parliament Brexit discussions

Show all 12
Aasked about the situation with Mr Schreuder and Ms Obiols children, a Home Office spokesperson said: "EEA nationals are not required to apply for documentation confirming their status and their rights remain unchanged while we are a member of the European Union - so there was never any risk of the family being split up.
"The rules clearly state that people applying for permanent residence documentation must demonstrate they have lived in the UK for the last five years. This includes applications for children.
"In this case, the required evidence was not provided, but we have made contact with the applicant and are in the process of resolving the situation."
Join our new commenting forum
Join thought-provoking conversations, follow other Independent readers and see their replies