Thousands of UK citizens could have bank accounts mistakenly frozen due to immigration policy
Lawyers, politicians and campaigners fear legitimate people could be mistakenly targeted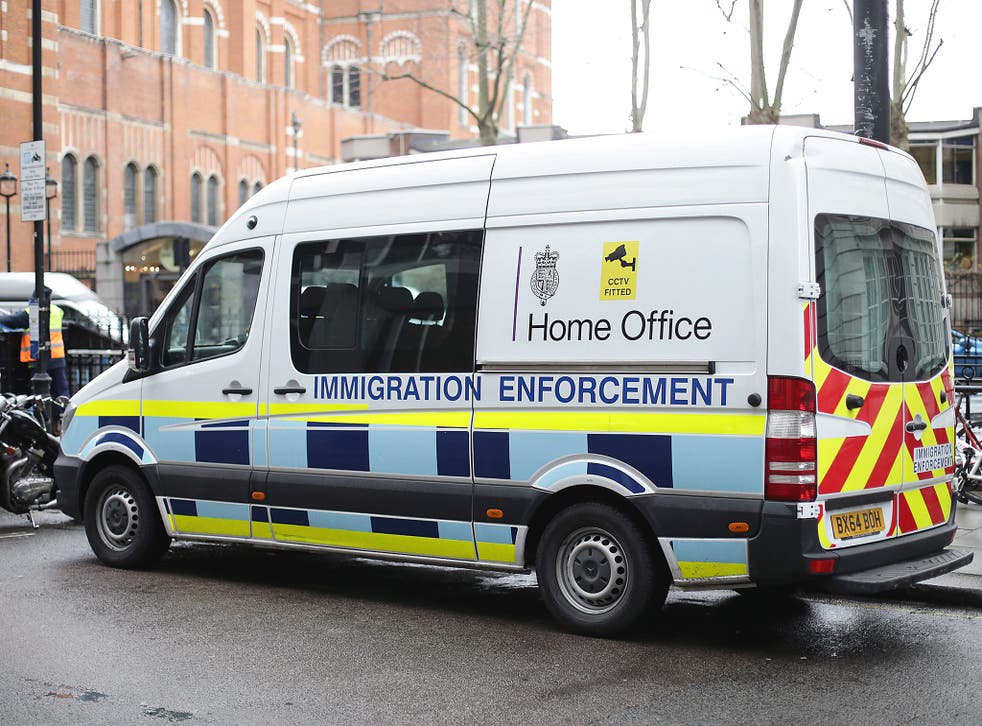 Thousands of innocent people could have their bank accounts frozen as a result of new policy that will require banks to carry out identity checks as part of the Government's latest crackdown on illegal immigrants.
Changes coming into force next week will require banks and building societies to check 70 million current accounts each quarter.
People whose visas have run out, failed asylum seekers and foreign national offenders facing deportation should then have their accounts closed down or frozen under the new legislation.
The Home Office is expecting the policy to identify 6,000 illegal immigrants in the first year.
Officials have claimed the measure will create a "powerful incentive" for people to agree to leave voluntarily so they can secure their money once they have left the country.
However, lawyers, campaigners and politicians have warned that based on the Home Office's "abysmal track record" on immigration checks, the new policy will result in thousands of legitimate citizens being wrongly identified as illegal immigrants. They fear that as a result, their bank accounts will be wrongly frozen.
A recent examination of current immigration measures by the chief inspector of borders, found that one in 10 people who were refused a new account for immigration reasons were denied in error because of Home Office records.
Joanna Hunt, a senior associate at law firm Lewis Silkin, told The Independent the policy would affect "everyone who has a bank account".
UK news in pictures

Show all 50
She said: "There is a real danger of these checks being incorrectly carried out. The Chief Inspector of Borders and Immigration found in 2016 that the checks banks currently carry out for new account holders are being improperly applied.
"It found that in 10 per cent of cases where an individual had been unable to open a new account due to their immigration status, the decision had been wrong. If 10 per cent of the banks' current negative assessments are wrong then this could potentially lead to thousands of people having their accounts incorrectly closed."
Another immigration lawyer, Nicolas Rollason of Kingsley Napley, echoed her warnings. He added that the errors would risk leaving people destitute and highlighting the absence of effective recourse against decisions made in error to close accounts.
"There is the potential for significant errors to be made based on incorrect information being given by the Home Office, who have already shown that they make frequent errors when, for example, notifying employers of migrants' continuing right to work," he said.
"The risk here is that unilateral closure of banking and other credit facilities may make people destitute, preventing them from paying mortgages and from feeding and clothing their families. Banks will clearly not take any responsibility for closing accounts based on incorrect Home Office information – that unfairness is compounded by the fact that there will be very little effective recourse against decisions to close accounts, particularly where those affected have no access to any funds to pay for legal advice."
Donald Trump's immigration crackdown encapsulated in poignant footage of father being deported
Immigration welfare campaigners warned that migrants and ethnic minorities with "every right to be here" will be affected by the policy, adding that it will also create the "perfect environment" for traffickers.
Satbir Singh, chief executive of the Joint Council for the Welfare of Immigrants (JCWI), said: "The Government's own record shows that it cannot be trusted to even implement this system properly. Immigration status is very complex, and the Home Office consistently gives out incorrect information and guidance. Migrants and ethnic minorities with every right to be here will be affected by the imposition of these new checks.
Ed Davey, Liberal Democrat Home Affairs Spokesperson, told The Independent the policy was "irresponsible" and that requiring bank managers to carry out immigration enforcement was "passing of the buck".
"Theresa May's government has repeatedly stated its commitment to fighting modern slavery. Meanwhile, her Home Office continues to implement policies that create the perfect environment for slavers and traffickers. Undocumented migrants will be ever more reliant on those exploiting them who can now completely control their ability to store money.
"The Home Office has an abysmal track record of getting things right. This Conservative Government seems intent on turning doctors, landlords and now your local bank manager into immigration enforcement officials," he said. "This passing of the buck is both irresponsible and likely to fail. If the Government is serious about tackling illegal immigration it should beef up security at our borders rather than keep pushing these high-risk, low-return policies."
But a Home Office spokesperson said they were "developing an immigration system which is fair to people who are here legally, but firm with those who break the rules. It is in everyone's interests that we tackle illegal migration."
They added: "As approved by Parliament in December 2016, from January banks and building societies will be required to carry out regular checks on the immigration status of all current account holders against the details of known illegal migrants to establish whether their customers are known to be in the UK unlawfully. This is part of our ongoing work to tackle illegal migration. People who are here legally will be unaffected."
Banks and building societies will only be expected to take action when specifically instructed to do so by the Home Office, they said.
Join our new commenting forum
Join thought-provoking conversations, follow other Independent readers and see their replies