UK could use eagles to take out terrorist drone bombs
Dutch police have already trained eagles to pluck drones out of the sky
Ian Johnston
Monday 08 February 2016 01:05 Comments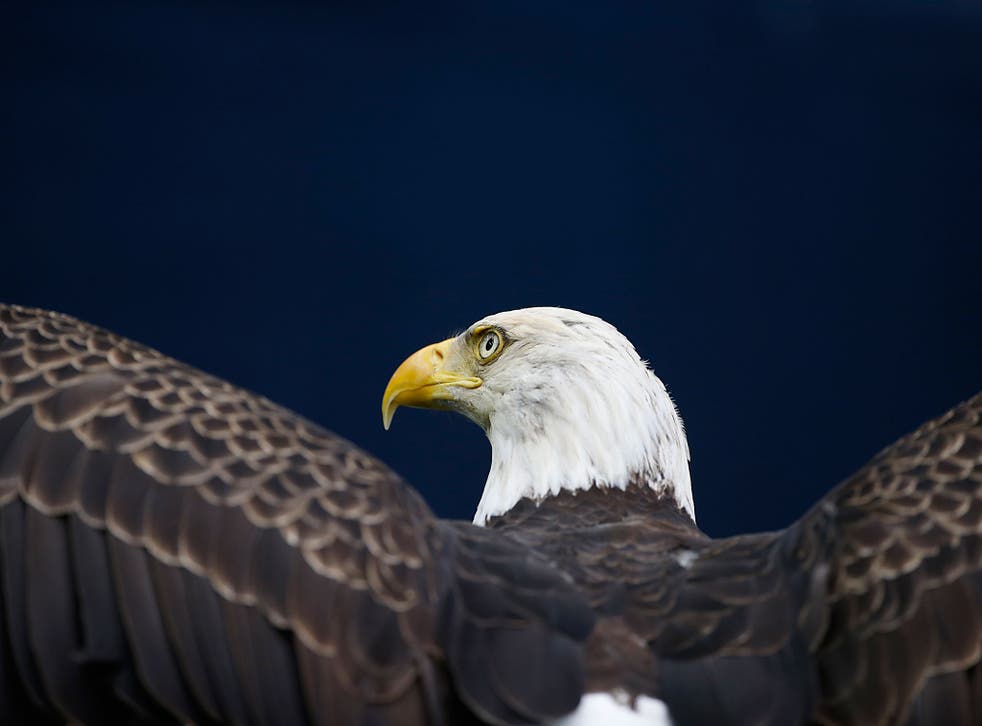 Squadrons of eagles could be used to protect Britain's nuclear power stations, Buckingham Palace and other sensitive sites from attack by terrorists' drones.
Dutch police have already trained eagles to pluck drones out of the sky and the Metropolitan Police has sent a chief inspector to learn about their capabilities, The Times newspaper reported.
It comes amid concern that drones could be used by terrorists to attack high-profile buildings, major events such as the G7 summit or even the Prime Minister's car while he was travelling.
Last month, the Remote Control Project, which is hosted by the Oxford Research Group, warned that drones available in High Street shops and on the internet "will be used as simple, affordable and effective airborne improvised explosive devices" by groups like Isis "in order to recreate the horrors of 9/11".
It urged the Government, police and others to "introduce countermeasures".
The Times reported that a YouTube video of an eagle grabbing a drone with its talons in the Netherlands after it was trained to do so by police had been shown to Sir Bernard Hogan-Howe, the Commissioner of the Metropolitan Police.
He reportedly spoke enthusiastically about the idea at a police management meeting.
And a Met spokeswoman said: "As would be expected in an organisation that is transforming, we take an interest in all innovative ideas and will of course be looking at the use of eagles by the Dutch police."
Mark Wiebe, innovation manager for the Dutch police, said eagles' natural behaviour could be exploited to ensure a dangerous drone is taken to a safe place.
"The bird sees the drone as prey and takes it to a safe area, a place where he does not suffer from other birds or humans," he said.
Eagles could also be used to stop drones from flying into airports, risking collisions with aircraft, and to stop criminals using them to smuggle drugs and other illicit items into prisons.
Register for free to continue reading
Registration is a free and easy way to support our truly independent journalism
By registering, you will also enjoy limited access to Premium articles, exclusive newsletters, commenting, and virtual events with our leading journalists
Already have an account? sign in
Join our new commenting forum
Join thought-provoking conversations, follow other Independent readers and see their replies