Average Briton needs to go on nine successful dates before they commit, study finds
And while a quarter believe they have experienced love at first sight, more than one in 10 think it takes a least a month before love blossoms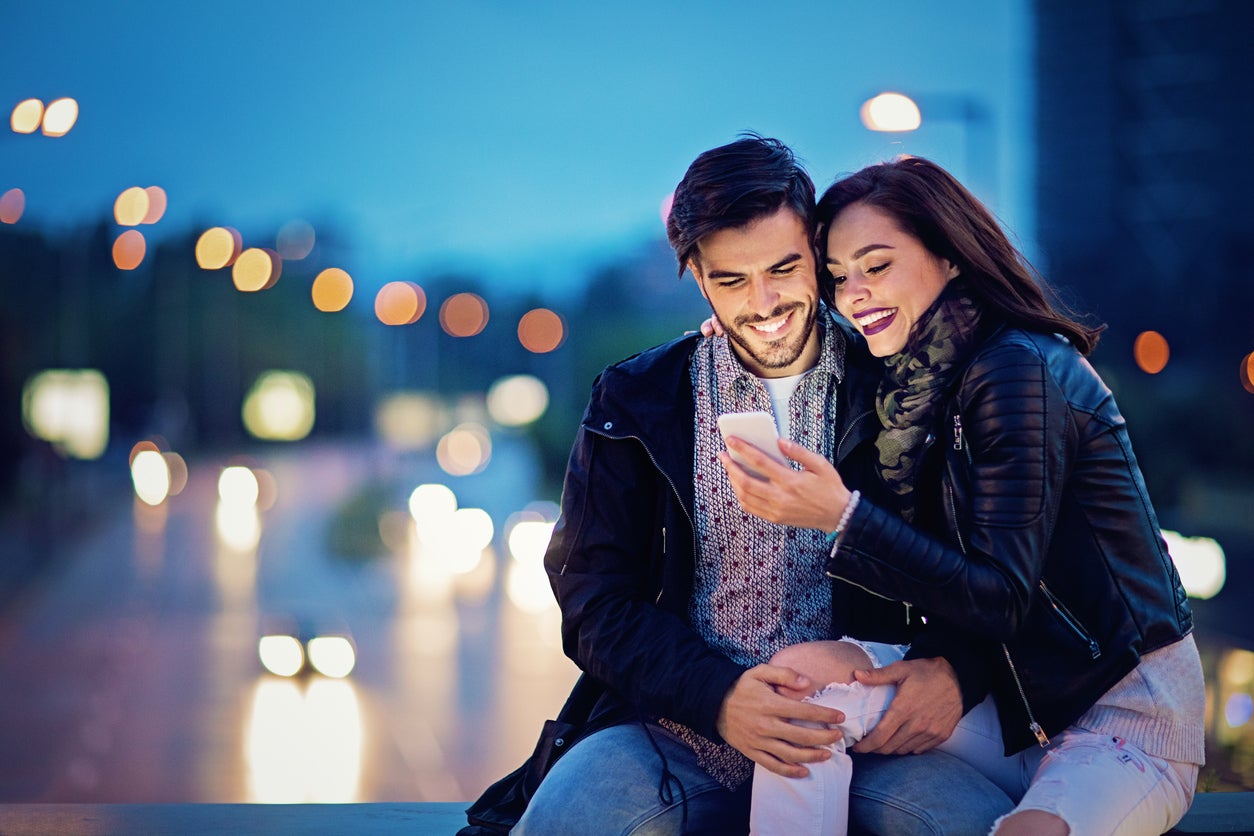 The average Brit needs to go on nine successful dates with a prospective partner before they're ready to commit, a study has found.
A poll of 2,000 adults revealed it takes a string of romantic outings before couples start to feel certain Cupid's arrow has struck.
And while a quarter believe they have experienced love at first sight, more than one in 10 think it takes a least a month before love blossoms.
It also emerged the typical Brit has fallen in love twice in their lives, with many believing a meal out with a date is most likely to lead to romance.
Heading out for drinks and a trip to the cinema are also popular choices.
But while nine dates is needed to make a decision about a lover, the average homeowner will commit to buying a new house after just four visits to the property.
And a third admit to falling head over heels in love the first time they step through the front door.
Julia Pitt, from Avant Homes, which commissioned the study to reveal how fast people commit to some of the most significant things in their lives, said: "Love can be a mysterious thing, and finding out how you really feel can take time to uncover.
"It seems, however, that working out whether the bricks and mortar of a new home is right for us is easier than understanding if we are compatible with another human being.
"Our research has shown that, when it comes to our homes, how we feel in our hearts often takes precedence over rational thought, letting our emotions lead the way when we step through the door."
Researchers found a spontaneous third of homebuyers have decided to go for a property after only seeing it for a brief time, placing trust in those immediate loving vibes.
A prime location is the factor most likely to result in Brits falling in love with a property, followed by the look of the exterior and interior.
The garden, the kitchen and the general character of the house are also important considerations.
But while 31 per cent of those polled admit to falling in love with a home at first sight, it also emerged Brits are more likely to warm to a pet sooner than a partner.
Of those who have a pet, 56 per cent fell for their cuddly creature the moment they met, compared to just 25 per cent of people in relationships who fell in love with their partner on their first date.
Only 17 per cent of drivers have experienced love at first sight for their car.
The study revealed that once they have the keys to a new home, one in four homeowners feel the first butterflies of love within the first 24 hours of moving in.
And it's female house hunters who are more susceptible to the love bug, with 37 per cent feeling immediately enamoured with their new home, compared to just 24 per cent of men.
Professional romance consultant Tiffany Wright, said: "There are certainly different types of love we can experience. Sexual love,which we feel for our partners, affectionate love that we might feel for friends, a familiar love which is what we feel between parents and children.
"There is also uncommitted love – for example flirting and being playful with someone, but also practical love founded on qualities and compatibilities.
"This is the kind of love which could be geared towards our home.
"The love we feel for our home is practical, so when it comes to choosing a house people might fall in love with it because of its specific qualities and compatibilities.
"Our emotions are a key driving factor when it comes to making big life decisions, whether this is choosing a partner or a new home.
"It is intriguing to find that, from the results of this study, our emotional response to some purchases is actually stronger and more driving than those surrounding romantic love.
SWNS
Join our commenting forum
Join thought-provoking conversations, follow other Independent readers and see their replies