UK firms set to lose out on EU space mission contracts because of Brexit
Industry leaders blame British government for potential loss of billions of pounds
Benjamin Kentish
Friday 14 April 2017 00:18 Comments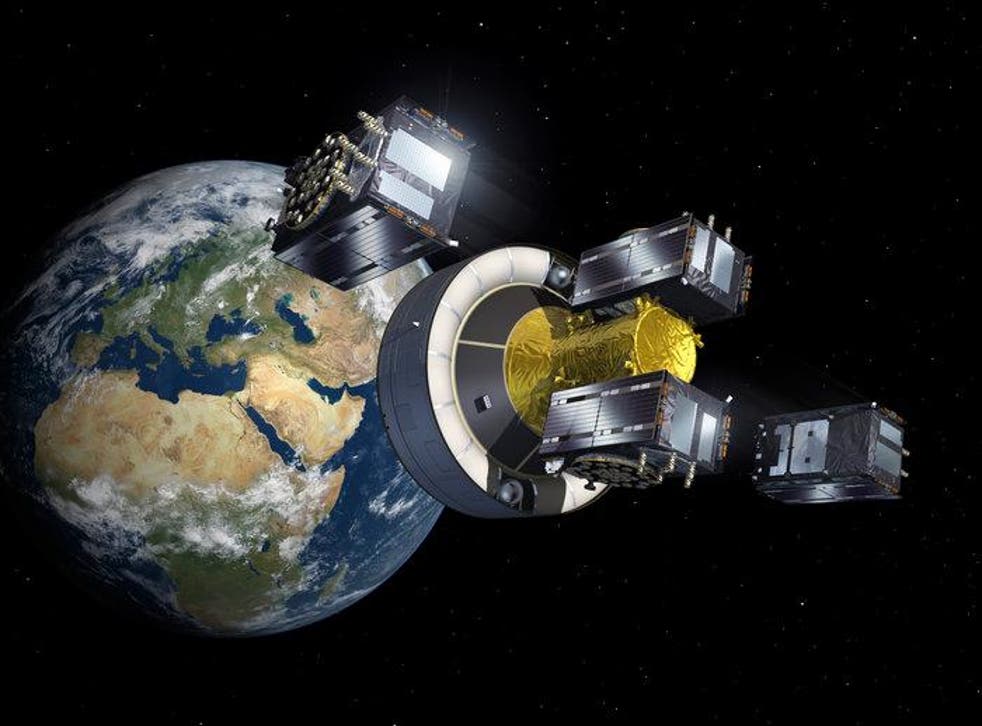 British companies could be shut out of European space missions after Brexit after new regulations relating to a major international satellite project were introduced.
New European Commission rules governing the €10bn (£8.5bn) Galileo satellite navigation project give it the right to immediately cancel, without penalty, any contracts with companies that are no longer in EU states.
Firms that have their contracts withdrawn would also have to pay the costs of the EU finding a replacement.
It means British companies could lose billions of pounds in deals to supply various elements of the satellites.
While the changes would only come into force after Brexit, the new regulations mean it is already unfeasible for many British firms to be involved with the Galileo project, which is overseen by the European Space Agency. Companies cannot risk the costs associated with having a contract terminated.
One supplier told the Financial Times the change "makes it quite difficult for a company in the UK to contemplate bidding".
EU launches its first satellite navigation system

Show all 4
They said: "We may be forced to consider withdrawing from our UK market operations," said a senior executive at a UK-based space company.
The new rules apply to firms bidding to work on the final eight satellites in the Galileo project – contracts that are said to be worth up to €400m (£339m). The total value of Galileo contracts could be worth up to €6bn (£5bn) by 2025.
The change prompts fears that a number of high-tech companies in the UK space sector could move abroad in order to avoid falling foul of the new rules.
The UK's space sector has previously voiced concern about the risk of being locked out of EU projects as a result of Brexit, potentially costing British companies billions of pounds in contracts.
Richard Peckham, head of UKspace, which represents companies in the sector, said: "Since the UK government has so far failed to make any clear statement of intent or even a wish to remain in these important EU space programmes, it is not surprising that the EU is cautious about UK industry participation."
Register for free to continue reading
Registration is a free and easy way to support our truly independent journalism
By registering, you will also enjoy limited access to Premium articles, exclusive newsletters, commenting, and virtual events with our leading journalists
Already have an account? sign in
Register for free to continue reading
Registration is a free and easy way to support our truly independent journalism
By registering, you will also enjoy limited access to Premium articles, exclusive newsletters, commenting, and virtual events with our leading journalists
Already have an account? sign in
Join our new commenting forum
Join thought-provoking conversations, follow other Independent readers and see their replies