UK exporting drone components worth hundreds of millions in bid to regain ground in global arms race
It's boom time for remote-controlled military aircraft – but much of the technology is going to the world's flashpoints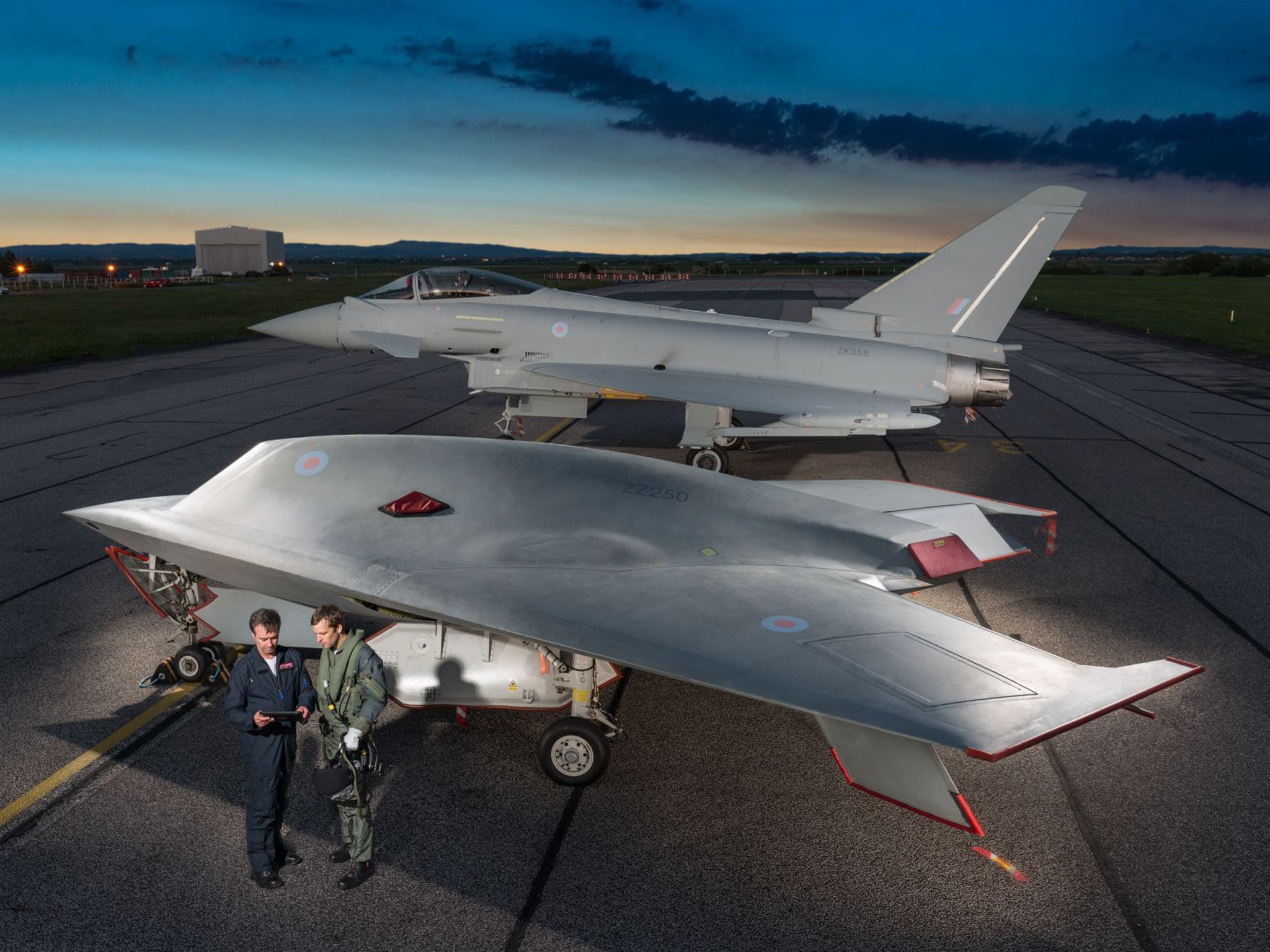 Britain is exporting drone components worth hundreds of millions pounds to countries that include Saudi Arabia and South Korea, as it tries to regain lost ground in a global arms race to meet burgeoning demand for lethal remote-controlled military aircraft, The Independent on Sunday can reveal.
Figures based on Government records show that military-grade parts for drones worth more than £250m – from bullet-proof fuel bladders to command and control systems – were licensed for export in the five years since 2010, with orders destined for locations including some of the world's most dangerous flashpoints, such as the Middle East and the Korean peninsula.
The growing role of what the defence industry terms Unmanned Aerial Vehicles (UAVs) in Britain's military capabilities was underlined last week when the Prime Minister revealed that one of the RAF's 10 American-made Reaper drones was used last month to kill two British Islamic State (IS) fighters in Syria accused of plotting terrorist attacks in the UK.
But while the British military is heavily reliant on technology provided by the two global leaders in drone manufacturing – America and Israel – for its own operations, UK-based defence manufacturers are quietly supplying components to keep the UAV fleets of nearly 50 other nations airborne.
As a growing list of countries seek to acquire military drone capability, Britain's arms-makers are also taking the first steps in developing and marketing their own generation of remote-controlled military aircraft in a defence sector renowned for its secrecy.
A deal is being finalised to sell the Anglo-French Watchkeeper surveillance drone – developed for the British Army at a cost to taxpayers of £800m – to Poland; while work is ongoing on BAE Systems' Taranis prototype, a futuristic unmanned combat jet that looks as if it has escaped from the props department of the Terminator films.
Drone orders worth hundreds of millions of pounds will be up for discussion when top-level military delegations from around the globe descend this week on London's Docklands for the Defence and Security Equipment International exhibition, the world's largest arms fair with dozens of UAV companies touting their wares.
Figures obtained by The IoS show that UK companies are already prominent players in providing vital hardware for military drones, now considered a must-have for governments to gather intelligence on – and in some cases neutralise – external and internal threats.
Nigeria last year acquired five armed UAVs from China as part of its efforts to combat the Islamist group Boko Haram. Pakistan and Egypt are also thought to have bought lethal drones and globally the military drone market is already worth $942m (£611m) each year.
The most amazing drone pictures
Show all 15
Between March 2010 and March 2015, export licences worth £265m were granted by the Government for the sale of drone parts from Britain to 46 countries, ranging from weapon release mechanisms sent to the United States to engines for drones manufactured by Elbit Systems, an Israeli company that is one of the world's leading UAV producers.
The vast bulk of the exports (£202m) were to America. But substantial deals were signed with countries in some of the world's tension spots, including the sale of £5.4m of UAV technology to South Korea, which has been developing drones to counter North Korean UAVs. British companies have also been granted licences to export components worth £6.1m to India and £350,000 to Pakistan, as well as parts worth £1.1m to the UAE and Saudi Arabia.
Licences worth £7.4m were granted for Morocco, considered a key ally in the fight against Islamists in North Africa.
The vast majority of military UAVs are unarmed and used for surveillance. But campaigners point out that the information gathered by drones is now often the basis for air strikes by manned military jets.
Andrew Smith, of the Campaign Against Arms Trade, said: "There has always been a lack of accountability and a culture of secrecy when it comes to drones, with serious moral questions to be asked about the impact and effects of so-called 'precision strikes'."
Military experts believe Britain and other European countries woke up late to the development of UAVs, which many military planners think will replace piloted military jets by the end of the century. Global sales of military drones are expected to reach £1.5bn a year by 2023 after Washington earlier this year lifted a blanket ban on sales abroad of armed drones such as the $30m Reaper and Predator. China, which sells a Reaper-style drone for $1m, is also a growing player in the UAV market.
For Britain's defence sector, the need to gain a stronger foothold in the drone market is particularly important if the UK is to stay the world's second biggest arms exporter, because it is disproportionately reliant on sales of aerospace technology. The air sector accounts for 87 per cent of UK defence sales, compared with a global average of 67 per cent.
Britain and France last year signed a £120m contract with the countries' leading defence firms, including BAE Systems and Dassault, to look at the feasibility of co-developing the sort of remote-controlled fighter jet likely to be deployed in future combat.
The British government is far from making any public commitments to a new Anglo-French or even pan-European project to challenge American dominance. But on the other side of the Channel there is a growing sense of urgency.
In little-noticed remarks, Laurent Collet-Billon, head of the French government's defence procurement agency, earlier this summer acknowledged France and Britain were in a drones arms race that neither could afford to lose.
He said: "The future of combat aircraft for Britain and France will be at stake, so there's no doubt it will be funded. We have to be there. If we are not there, then we will be absent in the export market …. We and Britain are great aeronautical nations. We have to be on it together."
Join our commenting forum
Join thought-provoking conversations, follow other Independent readers and see their replies