Britons watch more than 4,300 films in a lifetime, survey suggests
Poll of 2,000 adults found more than a third preferred comedies, the nation's favourite genre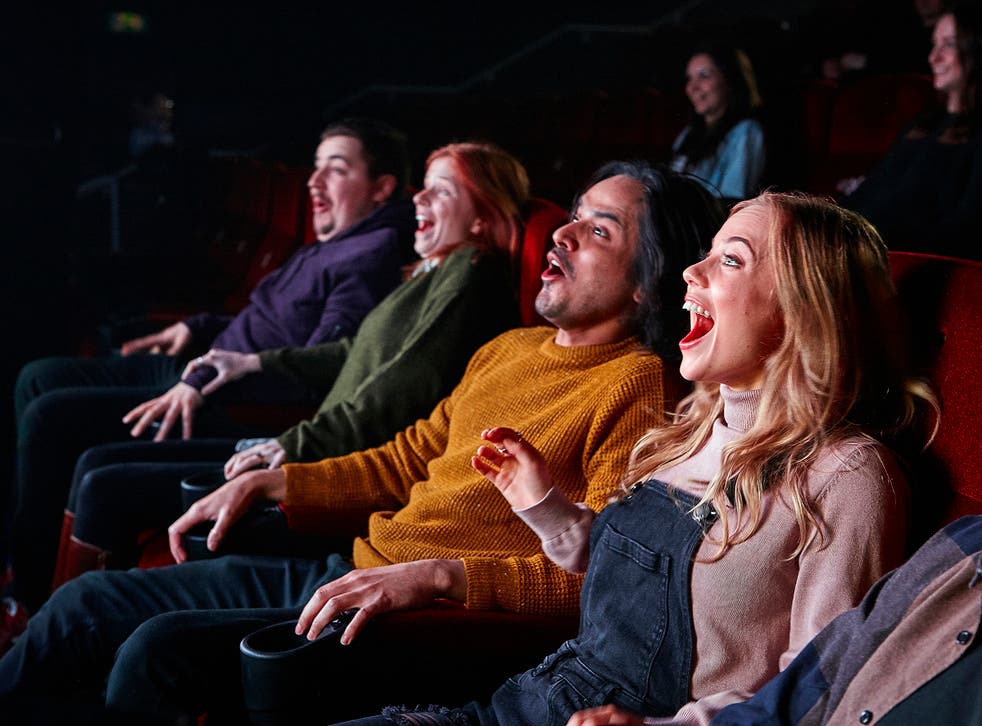 Brits get through more than 4,341 films in their lifetime, according to research.
There's nothing quite like switching off and switching on a good movie to relax and unwind, with the nation taking such pleasure precisely six times a month – totalling at 72 movies every year.
The poll of 2,000 adults found more than a third would rather tickle their funny bone with a good comedy, and three in 10 prefer to be kept on the edge of their seat with a thriller.
One quarter will opt for a drama, with one in five taking pleasure in watching an action-packed motion picture.
Dunkirk was revealed as the most-watched movie released in the last 12 months, followed by Star Wars: The Last Jedi and Wonder Woman – both of which were shot in London.
More than a third have felt proud when seeing London featured on the big screen with favourite London-based films being revealed as Love Actually followed by Bridget Jones' Diary.
There are many well- loved film locations in London and half of those surveyed think this adds strongly to London's international visitor appeal, even though only 14 per cent would connect London with the global film industry.
More than half agreed the Royal Family was the leading reason why people visit London with an equal number of respondents saying they would like to take a tour of London to visit iconic film locations themselves.
Forty per cent believed the original Mary Poppins movie was filmed on location in London, but it was actually filmed in Hollywood
UK news in pictures

Show all 51
And only 18 per cent realised Mission: Impossible –Fallout was filmed in the capital – a popular backdrop for this movie franchise.
With 38 per cent associating Big Ben and 31 per cent cited Tower Bridge as memorable film backdrops.
The research was commissioned to mark the launch of the Cineworld Unlimited Movie Tour. Running twice a day from 31 May to 3 June, it celebrates London as a leading film location by taking fans to visit popular movie scenes from across the capital.
Casey Cohen, Head of Marketing at Cineworld said: "We're giving film fans a chance to experience film in a truly original way, with our Unlimited movie tour – bringing them into the heart of the movie experience and giving them a chance to feel like part of the rich, cinematic history of London."
Join our new commenting forum
Join thought-provoking conversations, follow other Independent readers and see their replies