UK flooding: Pictures show scale of devastation across northern cities
The Met Office has issued more than 300 flood alerts and multiple 'danger to life' warnings in several parts of northern England
Samuel Osborne
Sunday 27 December 2015 16:46 Comments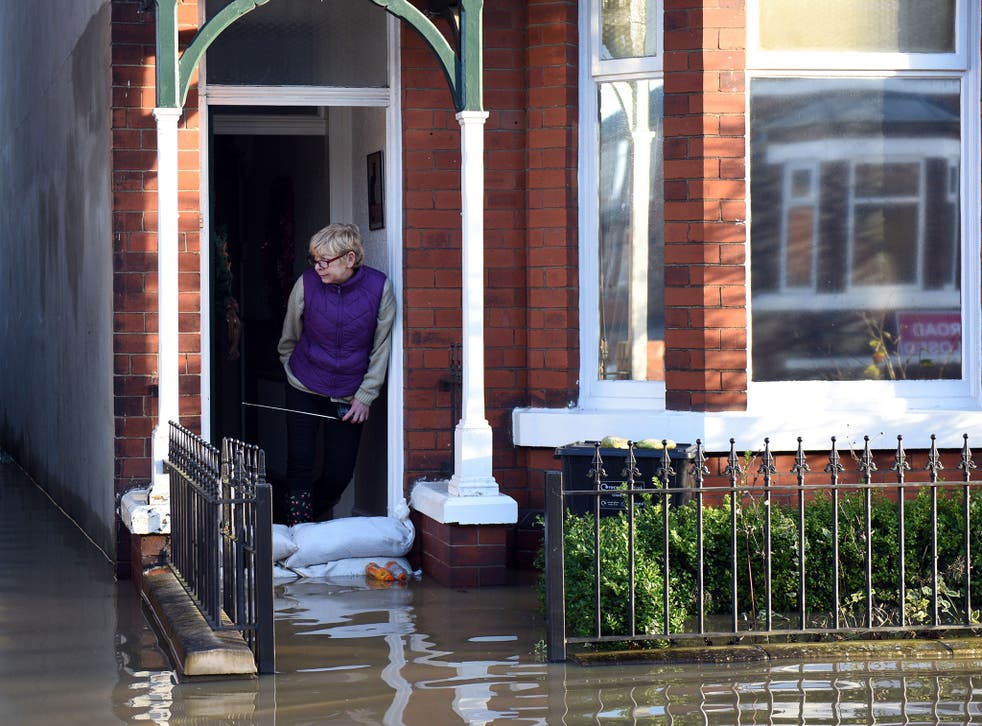 The Met Office has issued more than 300 flood alerts and multiple "danger to life" warnings in several parts of northern England.
People in Lancashire and West Yorkshire have been evacuated from their homes, after almost the entire average rainfall expected for December fell in a 24-hour period on Boxing Day.
As many as 2,000 homes are in danger of being flooded tonight, and thousands of people are spending the night in temporary accommodation.
People in Rochdale have been asked to turn off their Christmas lights to conserve energy, as Electricity North West warns power to some 6,000 homes may not be restored until Monday.
Other developments include:
Police in some of the worst affected areas have run out of "road closed" signs, while 300 soldiers have been deployed to the worst-hit areas, and the Ministry of Defence say another 200 soldiers are on the way.
David Cameron chaired a meeting of the Government's Cobra committee, promising further help and troops to deal with the flooding crisis.
He said the Cobra call had been very important, because "we have decided to employ more military resources to help".
He added: "The flood barriers have made a different but in some cases they have been overtopped. We feel huge sympathy for those whose homes have been flooded."
Environment Secretary Liz Truss told BBC Breakfast the levels of rain have been "unprecedented" and said flood defences will be reviewed.
An emergency review of the Government's ability to cope with flooding will begin as soon as Parliament resumes on 5 January.
The Government expects the current "weather bomb" to last into January, and will likely cme under mounting pressure over its decision to cut flood-defence spending in 2010.
Register for free to continue reading
Registration is a free and easy way to support our truly independent journalism
By registering, you will also enjoy limited access to Premium articles, exclusive newsletters, commenting, and virtual events with our leading journalists
Already have an account? sign in
Join our new commenting forum
Join thought-provoking conversations, follow other Independent readers and see their replies