UK flooding: January rainfall breaks records for parts of England
… and the Met Office warns there is still more rain to come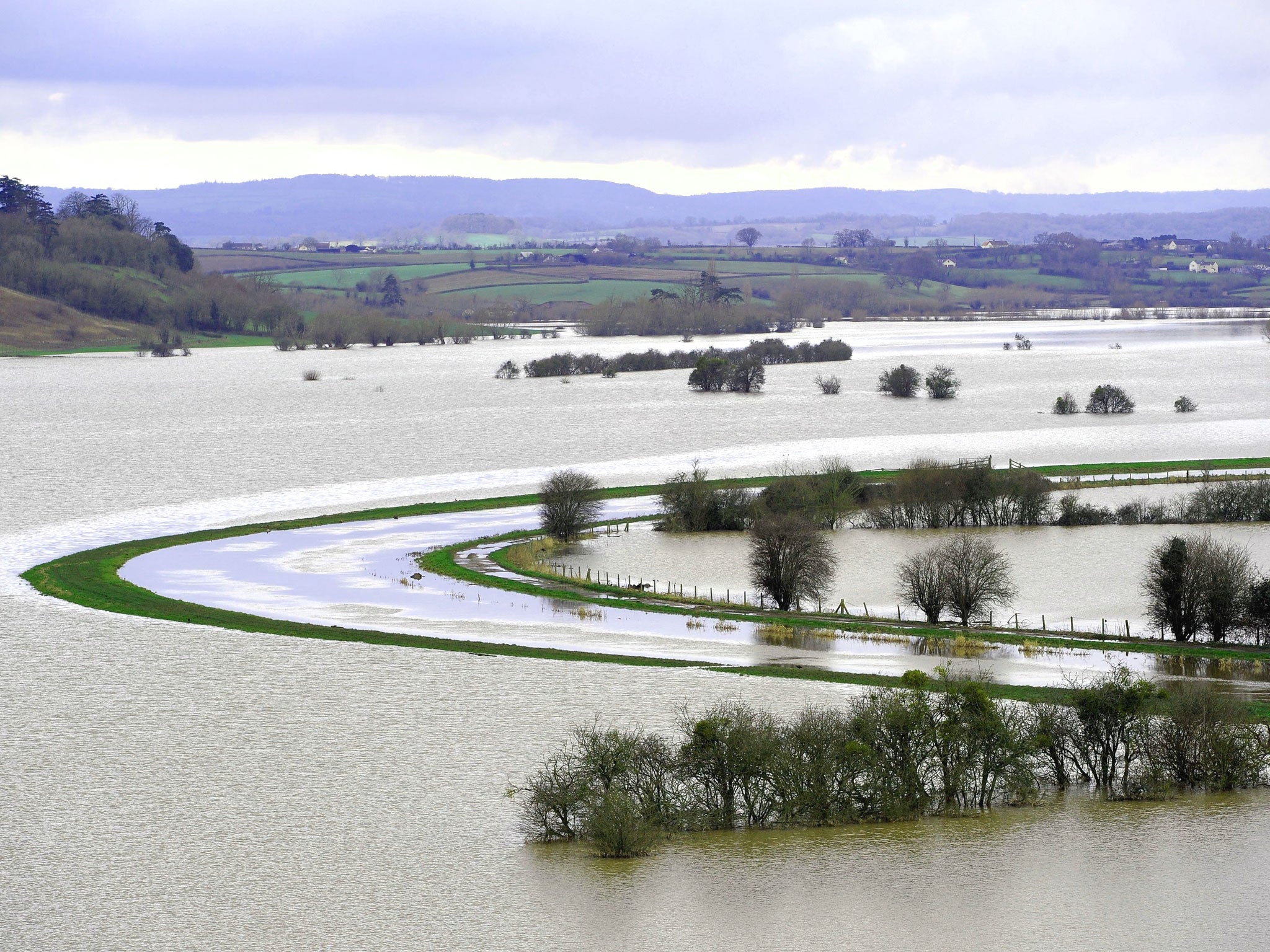 A month of torrential downpours has seen some parts of England suffer the wettest January since records began more than 100 years ago.
The south-east and southern regions of England have already received more than twice their average rainfall – a combined total of 175.2mm beating a previous record of 158.2mm in January 1988.
While the Army was sent in today to help support residents of the flooded Somerset Levels, the South-west and south Wales can take some limited consolation that it has not been the wettest ever January there.
The region has received 222.6mm so far this month – making it the fifth-wettest and still some way short of the 244.3mm record set in 1948.
Some parts of the region have been underwater since around Christmas, and locals have described living in "third world" conditions in villages that have become "islands".
Downing Street said the Environment Secretary Owen Paterson will chair another meeting of the Government's emergency committee Cobra this afternoon, after it decided last night to send in the military to assist those affected.
Further significant rainfall is forecast for tomorrow and going into the weekend, while a spokesman for the Met Office said the entire country had seen a large amount of rain in January.
"For the UK as a whole, 164.6 mm of rain has fallen so far this month, 35 per cent above the long-term average, with all nations having above average rainfall," he said.
"We have seen quite a contrast from south to north across the UK, with northern Scotland having received 85 per cent of its long-term average rainfall so far this month, a sharp contrast to the 200 per cent over southern England."
But the spokesman said the wet weather had been accompanied by milder temperatures.
The mean temperature across the UK up to January 28 was 4.9C, 1.2C above average.
"Looking at the winter season so far, the whole of the UK is on target for a wetter than average winter," he added.
"The main reason for the mild and wet weather so far is that we have seen a predominance of west and south-west winds, bringing in mild air from the Atlantic - as well as the unsettled and at times stormy conditions."
South east and central southern England is already seeing its 6th wettest winter since 1910 and the wettest weather since 1995, when 369.7mm of rainfall was recorded.
The wettest winter on record was in 1915 with 437.1mm of rainfall.
---
Watch an aerial view of the Somerset Levels

In pictures: Severe weather batters UK
Show all 60
Join our commenting forum
Join thought-provoking conversations, follow other Independent readers and see their replies