UK flooding: Syrian refugees help build flood defences near Manchester 'to give something back'
A group of Syrian men have been filling sandbags in Littleborough, near Rochdale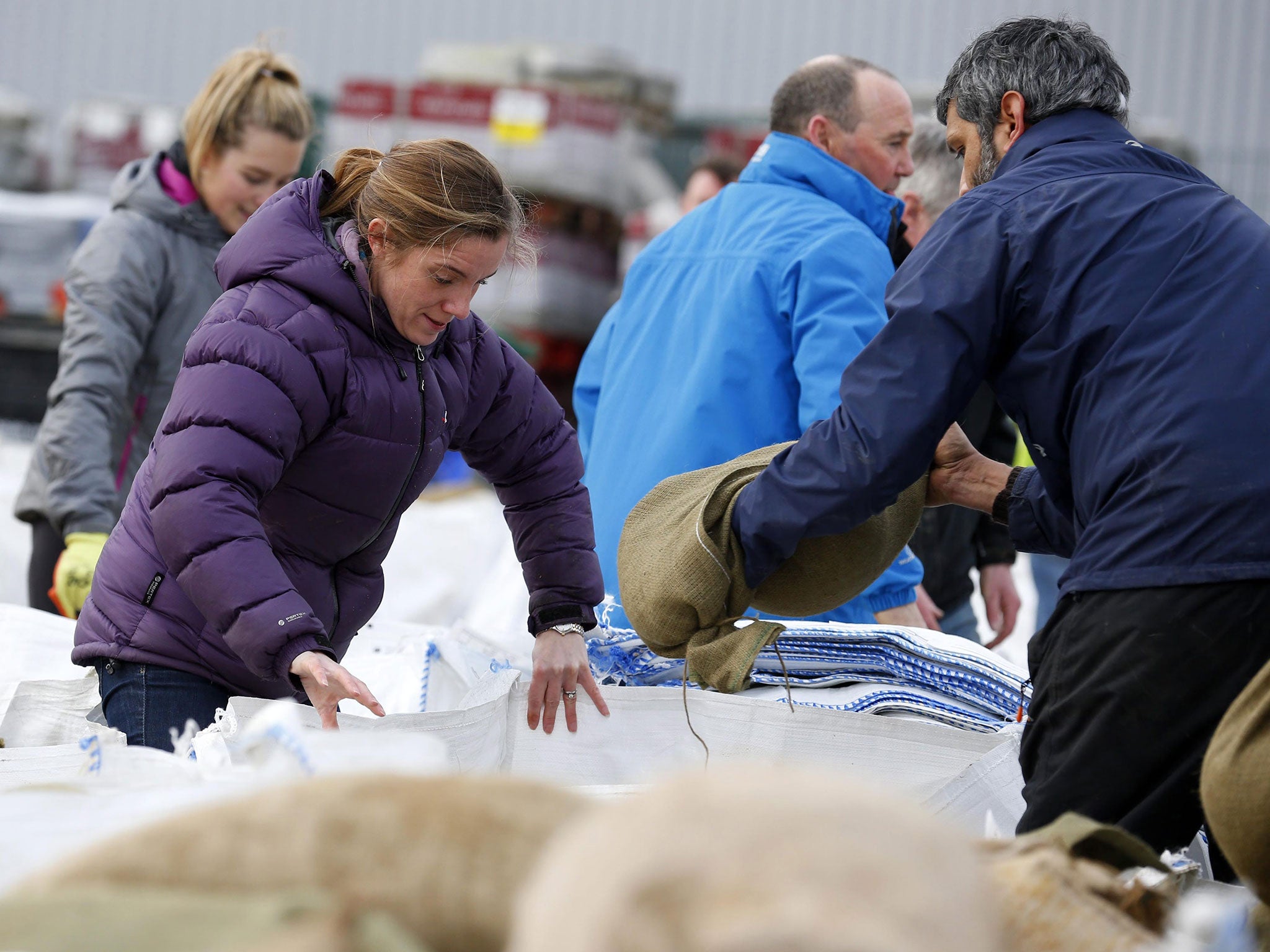 Syrian refugees have been helping to build flood defences to "give back" to the communities who have welcomed them in Manchester.
They were among volunteers filling sandbags in Littleborough on Tuesday after hundreds of homes were flooded when the River Roch burst its banks.
Yasser al-Jassem, who reached Europe through Greece and was smuggled into the UK in a lorry from Calais, said he had seen images of the devastation on television and wanted to help.
"The people of Greater Manchester have been very good to us and so we wanted to offer our help to them," he told the Manchester Evening News as he worked in Littleborough's Conservative Club car park.
"As Syrian refugees, we are honoured to take part in community service initiatives such as this to give back to the communities that have so warmly taken us in.
"I put out a call through WhatsApp and immediately had many other Syrian refugees join me.
"It shows that we are very much interested in not only becoming a part of British society, but also contributing to it."
Numerous faith groups and charities have been helping the recovery effort, including Sikh volunteers serving food in Yorkshire, churches opening their doors for shelter and mosques and Muslim charities across the UK giving a helping hand.
In Pictures: Floods hit the UK
Show all 17
More flood warnings were issued across northern England, Scotland and Ireland today as Storm Frank brought yet more torrential rain and gales.
In many areas the ground is still saturated from previous downpours and river levels remain at record highs.
Three severe warnings were in place for flooding posing a "danger to life", alongside 46 less serious warnings and 85 alerts.
Meanwhile, controversy continues over the Government's response to the floods and spending on defences.
Devastated families in York claimed they had been "sacrificed" by the Environment Agency after it raised a flood barrier, while its chairman, Sir Philip Dilley, came under fire for failing to immediately return from a family holiday in the Caribbean.
Join our commenting forum
Join thought-provoking conversations, follow other Independent readers and see their replies