UK Heatwave: Temperatures on the tube are going to exceed the legal limit for transporting cattle
The depth of the Central line and the difficulty of installing air conditioning on its trains means that temperatures will soar
Doug Bolton
Wednesday 01 July 2015 16:19 Comments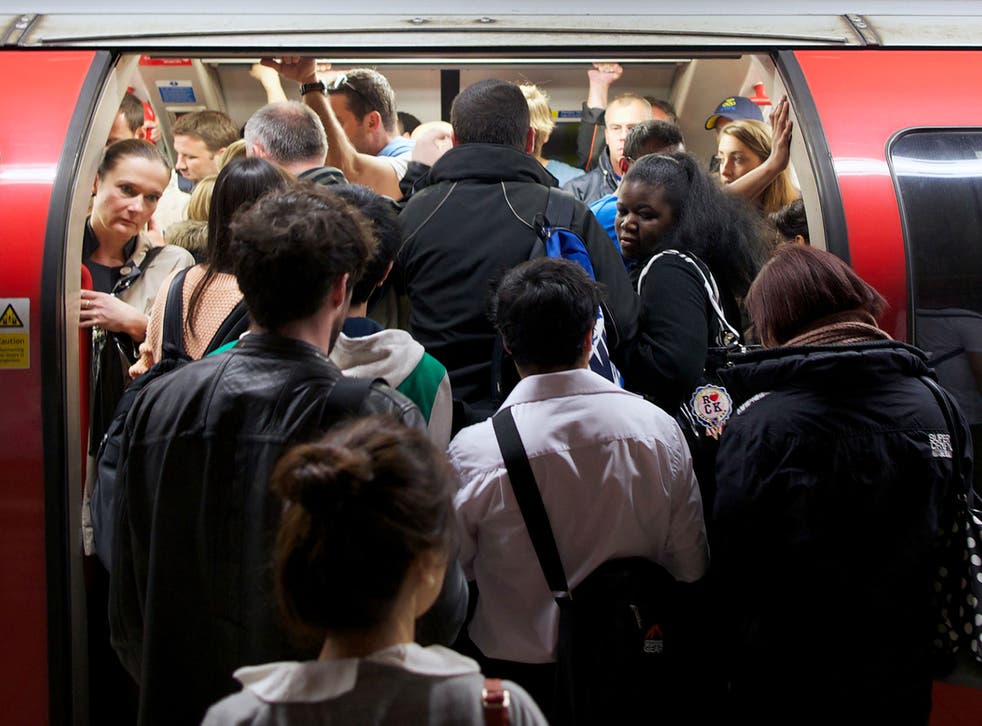 It's good news for cattle, but bad news for commuters, as the heatwave currently hitting London will mean the temperatures on some tube trains tomorrow will exceed the legal limit for transporting cattle.
In London, temperatures could peak at 33 degrees, and thermometers are set to reach breaking point in other southern parts of the country and in central regions.
With the outside temperature this high, it's going to be even warmer on the Central line, which has been named as the hottest route on the underground system.
Due to its depth and the difficulty of installing air conditioning on the 115-year-old line, Transport for London and research by CityMetric both confirmed that the Central line will be the hottest on the tube network.
According to EU rules on the welfare of animals during transport, ventilation inside cattle trucks must ensure that the temperatures remains between five and 30 degrees. Any higher or lower, and farmers could get in trouble.
In pictures: Tube strike April 2014

Show all 5
Unfortunately for London commuters, these EU regulations don't apply to humans, meaning the temperatures on the Central line, which often reach as high as 35 degrees during the hot summer months, are just a fact of life.
With the Met Office predicting that Wednesday could be the hottest day of the year, it's likely that the temperatures on the line will easily rise higher than 30 degrees.
David Waboso, Capital Programmes Director at London Underground, said: "As part of our plans to improve every single journey we are making real headway towards cooling the Tube."
"However, there is still work to do. Cooling the deeper lines of the Tube is a big engineering challenge, but we're making significant steps forward for the next generation of Tube trains on the Piccadilly line, we will include a requirement for air conditioning."
Under improvement plans, air-conditioned trains will make up 40 per cent of trains on the network by 2016.
As it stands, the passengers of the Central line will be envying cattle for a little while longer.
Register for free to continue reading
Registration is a free and easy way to support our truly independent journalism
By registering, you will also enjoy limited access to Premium articles, exclusive newsletters, commenting, and virtual events with our leading journalists
Already have an account? sign in
Join our new commenting forum
Join thought-provoking conversations, follow other Independent readers and see their replies