UK immigration: Border control programme 'failing to deliver value for money'
'Gaps' identified in the Home Office's management of information on people coming in and out of the country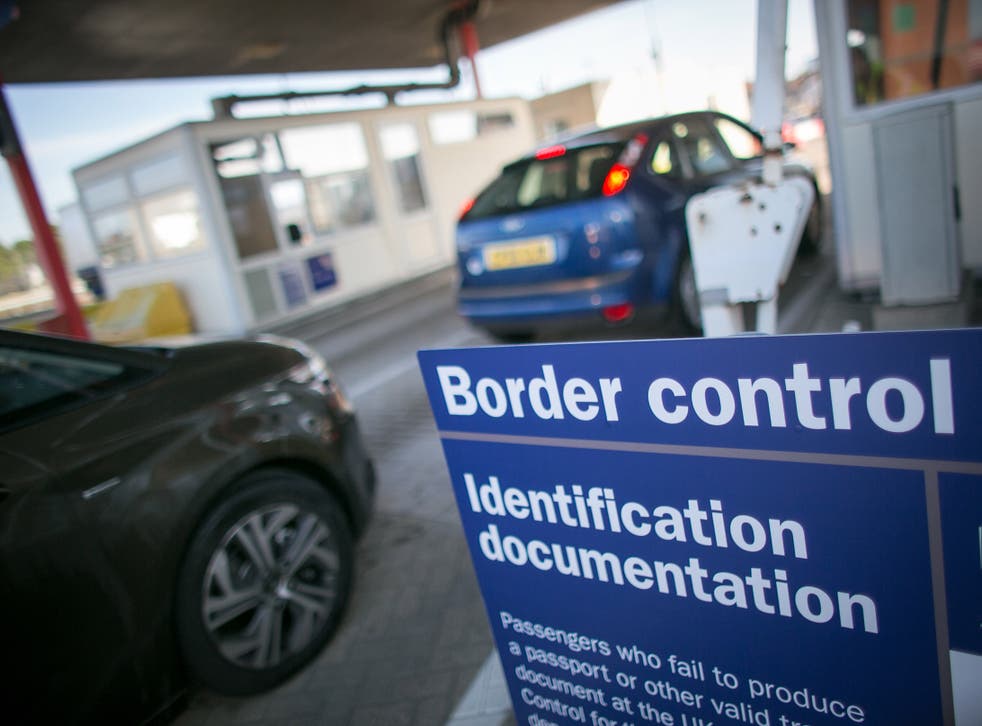 An £800m Home Office project to sure-up UK border controls has run four years over schedule and failed to deliver "value for money" for taxpayers, the spending watchdog has said.
In a damning assessment of the e-borders programme, which was first announced more than a decade ago, the National Audit Office said the project, aimed at collecting information on people entering the UK, was still not hitting targets it should have met in 2010, and has still not fully replaced some older systems that should have been mothballed in 2011.
The programme had also been dogged by a protracted legal battle with the original contractor, US tech and defence firm Raytheon. Legal costs of £35m and an eventual settlement of £150m, only reached in March this year, five years after Raytheon lost the contract, have contributed to the overall £830m cost of the programme since 2003.
The Home Office only avoided a higher pay-out to Raytheon, of £224m, after an appeal.
E-borders and its successor programmes collect information from plane, train and ferry carriers about individuals arriving in the UK, analyses the data, advises border officers in cases where they should deny entry, and maintains traveller records. When it was announced, it was hoped the project would be analysing data from 95 per cent of passengers by December 2010, but as of September this year this figure stood at only 86 per cent.
UK news in pictures

Show all 50
"The e-borders programme began in 2003, with an ambition which has remained largely unchanged in the intervening years," said NAO chief Amyas Morse. "It was due to have been completed in 2011. Since we are now in 2015, with the Home Office still not having delivered the original vision after expenditure of £830m, I cannot view e-borders as having delivered value for money.
"Some valuable capabilities have been added to our border defences during the life of the project, though their efficiency is impaired by a failure to replace old IT systems."
His report also identified "gaps" in the Home Office's management of information on people coming in and out of the country, including poor information on the number of people checked at the border.
The report said Home Office staff handling the data on travellers were currently using "extensive manual effort" and that many were duplicating work done by others. Since 2011, £89m has been spent on data systems that e-borders was supposed to have replaced years ago, and information was still being processed by two systems that could not share data on people entering the UK.
Home Office officials underestimated the difficulty of working with a broad range of plane, ferry, and train companies, the report said. Data collection for the scheme requires over 600 carriers to supply information on people coming in and out of the country, along with 30 Government agencies who supply data on individuals of interest to authorities.
The programme has had eight different directors since 2003, the NAO said, but conceded that changes to leadership since 2014 gave "some cause for optimism".
Responding to the NAO report, immigration minister James Brokenshire said: "Protecting our borders has always been — and remains — our top priority. The e-borders programme was set up under the Labour government and when that contract ended in 2010, our immediate priority was to invest in stabilising the crucial but old-fashioned systems, to tackle the fast-evolving terrorist, criminal and illegal immigration threats faced by the UK.
"Every passenger arriving in the UK is checked against a range of watchlists.
"The new Digital Services at the Border programme has already delivered a number of improvements and will continue to do so over the next three years."
Register for free to continue reading
Registration is a free and easy way to support our truly independent journalism
By registering, you will also enjoy limited access to Premium articles, exclusive newsletters, commenting, and virtual events with our leading journalists
Already have an account? sign in
Register for free to continue reading
Registration is a free and easy way to support our truly independent journalism
By registering, you will also enjoy limited access to Premium articles, exclusive newsletters, commenting, and virtual events with our leading journalists
Already have an account? sign in
Join our new commenting forum
Join thought-provoking conversations, follow other Independent readers and see their replies