Britons to suffer biggest rise in inequality since Margaret Thatcher, warns think tank
Typical household income growth looks set to fall to 1.2 per cent this year, with the slowdown forecast to continue until the end of this Parliament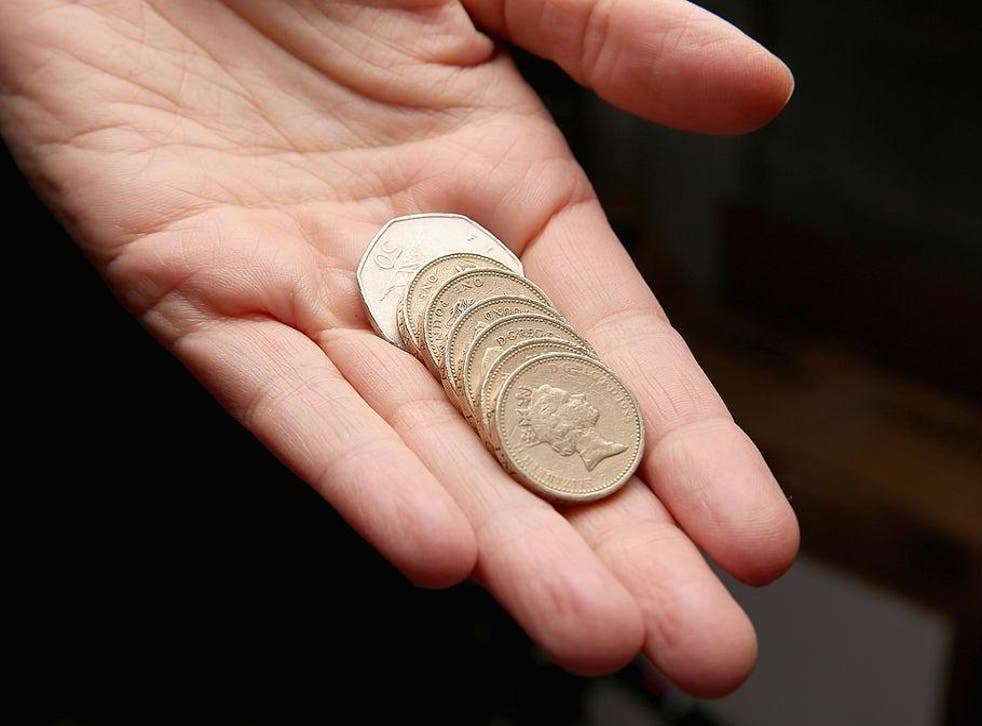 Britain is on course for a "major" slowdown in living standards, with families seeing almost no income growth before the next general election, a new report warns.
Research by the Resolution Foundation found poorer households will suffer a fall in their incomes, leading to the biggest rise in inequality since the days of Margaret Thatcher.
The think tank said a recent mini-boom in living standards has now ground to a halt because of rising inflation and "plateauing" of employment in recent months.
Typical household income growth looks set to fall to 1.2 per cent this year, with the slowdown forecast to continue until the end of this Parliament.
Government policies on tax and benefits were blamed for having an unequal impact on the predicted squeeze on living standards.
The richest fifth of households are set to enjoy income gains of around 5 per cent over the next four years, compared with an average fall of 2 per cent for the poorest, said the report.
This would make the current Parliament the worst for low and middle households since comparable records began in the 1960s, with poorer families with children particularly affected, according to the Resolution Foundation.
UK news in pictures

Show all 50
Torsten Bell, director of the Resolution Foundation, said: "Britain has enjoyed a welcome mini-boom in living standards in recent years, but that boom is slowing rapidly as inflation rises, productivity flatlines and employment growth slows.
"The squeeze in the wake of the financial crisis tended to hit richer households the most, but this time around it's low and middle income families with kids who are set to be worst affected.
"This could leave Britain with the worst of both worlds on living standards - the weak income growth of the last parliament and rising inequality from the time Margaret Thatcher was in Downing Street."
Living Wage Foundation director Katherine Chapman said: "This report paints a bleak picture of 2017 for working families trapped in low pay.
"With income growth predicted to fall and inflation set to rise, the squeeze on living standards is going to hit low-income families harder than anyone else.
"The case for employers to ensure that their staff can earn a wage that is enough to live on is becoming hard to ignore.
"In these uncertain times, we encourage businesses who can afford it to join our movement of nearly 3,000 organisations who are providing stability and security for their employees by paying all their staff, including those contracted out, a real living wage."
Shadow chancellor John McDonnell said: "This report is damning of the unfair economic policies of this Chancellor, as the gap between working families and a wealthy few gets wider, with the poor getting poorer and the rich getting richer.
"It demonstrates to us all once again that the economy under a Tory government will be rigged for those at the top, with poor and middle income households facing their worst parliament for income growth since the 1960s."
A Treasury spokesman said: "Living standards reached their highest ever level in 2015, and are forecast to be higher still by the end of the Parliament.
"Millions of people are taking home more of what they earn thanks to the Government's actions to reduce income tax bills and introduce the National Living Wage.
"We are helping households with the cost of living by increasing the supply of affordable housing, banning letting agents' fees, and freezing fuel duty, and our investment to boost productivity will raise living standards in the long run."
PA
Register for free to continue reading
Registration is a free and easy way to support our truly independent journalism
By registering, you will also enjoy limited access to Premium articles, exclusive newsletters, commenting, and virtual events with our leading journalists
Already have an account? sign in
Register for free to continue reading
Registration is a free and easy way to support our truly independent journalism
By registering, you will also enjoy limited access to Premium articles, exclusive newsletters, commenting, and virtual events with our leading journalists
Already have an account? sign in
Join our new commenting forum
Join thought-provoking conversations, follow other Independent readers and see their replies