Women 'bearing brunt' of rising Islamophobic attacks in the UK
Street-level anti-Muslim acts jump almost a half in one year, says hate-monitoring group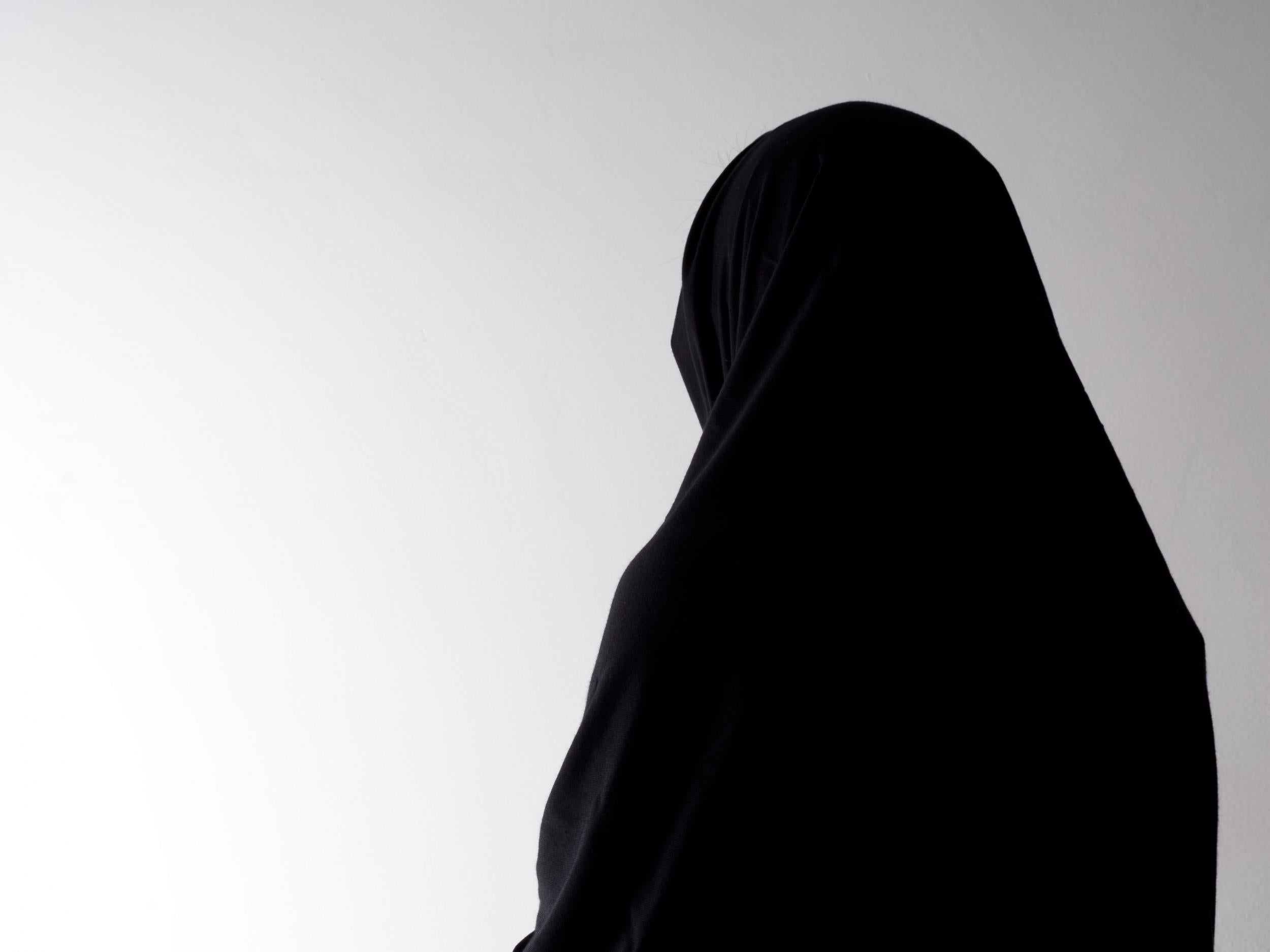 Muslim women "bore the brunt" of rising Islamophobia in the UK last year, according to a new report.
Of the 765 victims and 874 perpetrators identified in the findings by hate-monitoring group Tell MAMA, that group made up 56 per cent of victims.
Women were more likely to be attacked or abused if they were wearing Islamic clothing, as more than a third of victims were visibly Muslim females, the report said.
The abuse had become so targeted, that a number of women were resorting to modifying their appearance. Some had resorted to wearing caps in place of headscarves to prevent being attacked.
More than two thirds – or 69 per cent – of perpetrators were white men, who made up 69 per cent of all offenders, the report said.
It also found that street-level anti-Muslim acts jumped 47 per cent in 2016 on the year before, with the problem worsening in the aftermath of terrorist attacks and the Brexit referendum found.
The watchdog recorded a 475 per cent increase in the number of anti-Muslim incidents in the week following the last year's European Union (EU) referendum.
There were 12 incidents in the seven days starting on 17 June, compared to 69 incidents in the week beginning 24 June 2016.
"Perpetrators of anti-Muslim incidents often reference mainstream discourse concerning immigration and terrorism alongside broader Islamophobic and dehumanising language in order to abuse their victim," the report said.
Former Communities Minister and Chair of Tell MAMA, Shahid Malik said: "When women feel compelled to modify their looks or clothing to remain safe on our streets, then we are well on the road to sleep-walking into a two-tier society where Muslim Britons are second class citizens in their own country.
"We now need government, social media companies, schools, religious organisations and ordinary citizens to stand up and stand together to protect British values, British freedoms and our way of life."
The Labour MP for Dewsbury added that social media was exacerbating Islamophobia offline.
"While some social media companies have started to take action, it is obviously too little and very late in preventing their platforms from becoming conveyor belts of hate from the online world to the real world and contributing to the serious rise in street level," he said.
Join our commenting forum
Join thought-provoking conversations, follow other Independent readers and see their replies