UK's native birds have declined by 11% since 1970, official data shows
Official statistics show farmland bird numbers have halved since 1970, while seabirds have declined by 28%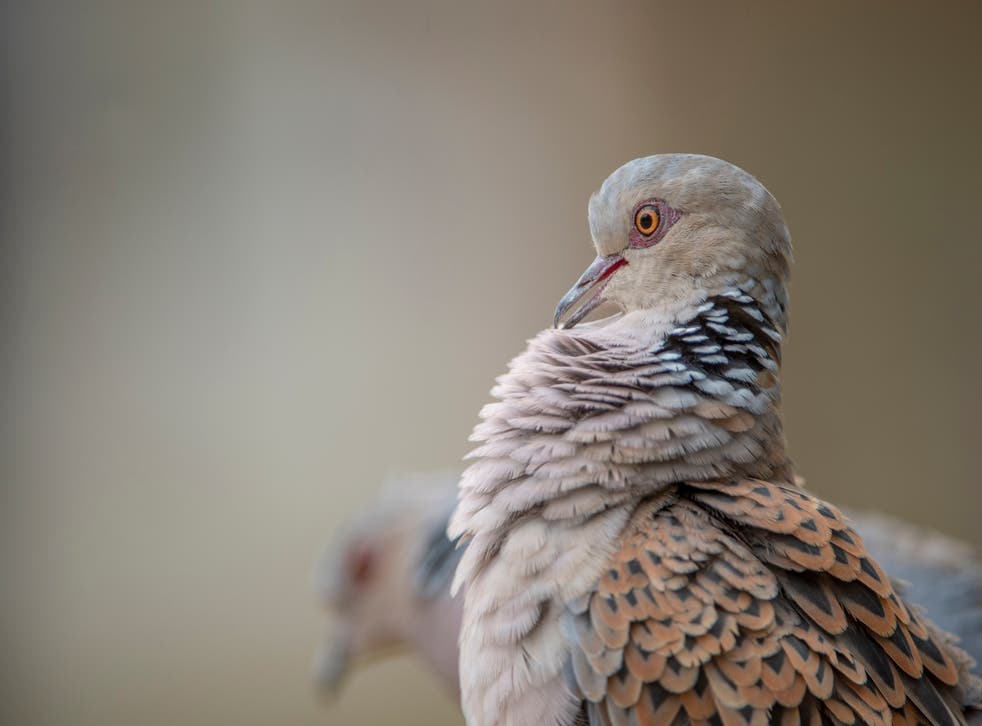 Birds living across the UK's farmlands and woodlands are still in decline, official data shows.
Populations of UK native birds are 11 per cent lower than they were in 1970, with 2019 seeing a continued trend of year-on-year decline, according to a new government report.
Farmland bird populations have fallen by 57 per cent since the 1970s. This includes species such as the grey partridge, turtle dove, starling, tree sparrow and corn bunting.
Though the rate of decline was highest from 1970 to 1990, new measures to protect farmland birds have not been enough to stop populations from falling year on year.
Meanwhile, numbers of of the UK's native seabirds have fallen by 28 per cent since the 1980s, the data shows. However, seabird populations have started to recover slightly in the past five years.
The new official data, which relies on volunteers across Britain taking records of the birds they encounter, shows that, all in all, not enough is being done to stop the continued decline of the UK's native birds, says Mark Eaton, principal conservation scientist at the RSPB.
Dr Eaton, who has been involved in the government's annual wild bird population reports for the past two decades, told The Independent: "We've lost over half of our farmland birds. Nearly three-quarters of the UK is farmed, so that speaks to the majority of our landscape.
"When I started doing this 20 years ago, all bright-eyed and bushy tailed, my focus was on turning this around. But after all this time, the indicator is still going down."
The continued decline in farmland birds is linked to historic policies favouring intensive agriculture, he said, which has left birds with little available habitat and increased their exposure to harmful pollutants.
Reversing the loss of the UK's farmland birds requires the government to provide more funding for farmers to help them produce food in a nature-friendly way, said Dr Eaton.
"We know the solutions that can help birds," he said. "We've got lots of scientific evidence on how bird numbers have been turned around when farmers have been supported in farming in a nature-friendly way. But the support from the government hasn't been sufficient for this to happen on a large enough scale to turn farmland bird numbers around."
Woodland bird numbers have fallen by 27 per cent since 1970, and by seven per cent in the past five years, the report says.
However, this figure masks the fact that some woodland species have seen their numbers rise, whereas others have experienced dramatic declines, said Dr Eaton.
For example, populations of blackcap, nuthatch and great spotted woodpeckers have doubled, whereas lesser spotted woodpeckers, willow tits and spotted flycatchers have declined.
Restoring the UK's woodlands will be a key step to aid the recovery of these species, according to Dr Eaton.
"There's a real opportunity for woodland birds and wildlife, in terms of tree-planting, but it has to be the right tree in the right place. A lot of the forestry that we've had over recent decades has been the wrong tree in the wrong place," he said.
However, a government report released last week showed that England is still far from meeting recommended tree-planting targets.
The UK's seabird populations face a particularly large threat from the climate crisis, Dr Eaton added.
"One of the biggest issues for seabirds is climate change. We know climate change is influencing our marine ecosystems more rapidly than our terrestrial ones," he said.
"We're seeing rapid shifts in the distribution of plankton species. This is affecting fish species, which is having knock-on effects on species like kittiwakes. We've seen a very sharp decline in our kittiwakes as a consequence of this."
A spokesperson for the Department for Environment, Food and Rural Affairs said: "The long-term decline in some of our breeding bird populations remains cause for concern.
"That is why now, after years of inefficient and overly bureaucratic policy dictated by the EU, we are launching our own agri-environment schemes that will play an important role in conserving some of our declining species, including farmland birds, and as a global leader in marine conservation we are developing a strategy for the conversation of our globally important seabird populations.
"Additionally, our extensive network of terrestrial and marine protected sites across England provides valuable habitat for many rare and threatened birds, and as we establish the Nature Recovery Network we will improve, extend and better connect habitats on land for birds and other wildlife."
Join our new commenting forum
Join thought-provoking conversations, follow other Independent readers and see their replies