UK on health alert as potentially lethal toxic smog blows in from Europe
The smog could trigger fatal asthma attacks while the elderly and those with health problems to be cautious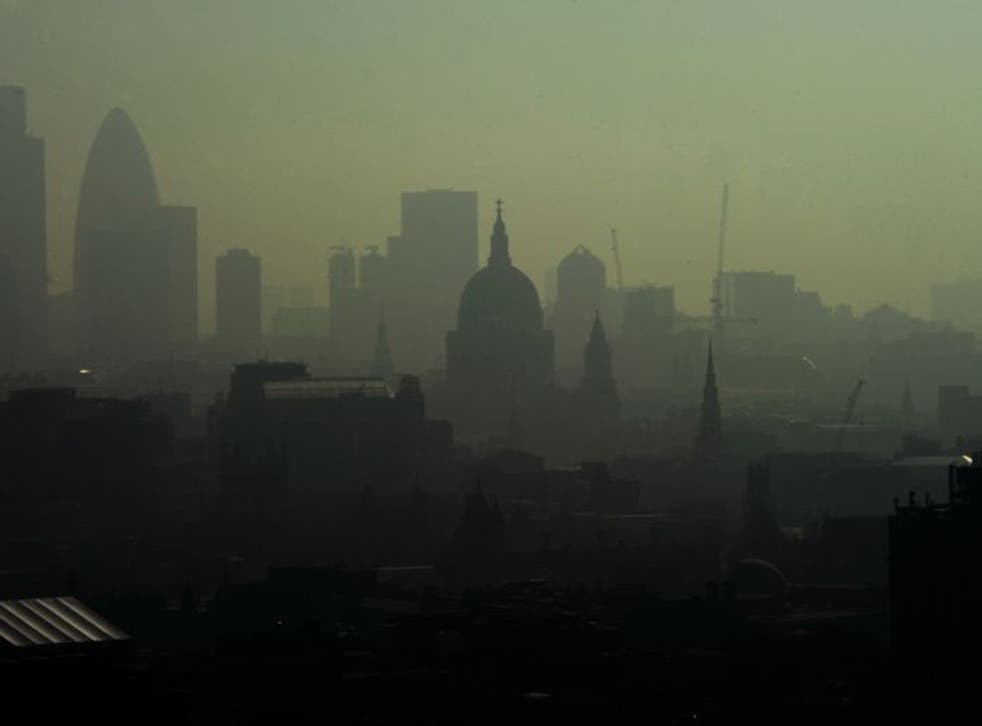 The UK has been placed on a health alert as a potentially lethal cloud of air pollution has been blowing over the country from Europe, posing a risk to asthma sufferers, the elderly and those with health problems.
Experts said the smog could cause fatal asthma attacks, and trigger health difficulties for those with respiratory illnesses and the elderly, who have been advised to be cautious, though it does not pose a health threat for the general population.
The Department for Environment, Food and Rural Affairs (Defra) said the issue had been caused by air pollution blowing in from Europe and mixing with home-grown smog.
In pictures: High air pollution levels across the UK

Show all 12
Parts of the north of England will see air pollution levels hit as high as nine out of 10 on Thursday, while moderate levels will be seen across large parts of England.
A Defra spokeswoman said: "Winds bringing in pollution from the continent, combined with locally generated pollution and still weather conditions has led to some high pollution measurements across the UK.
"Levels are expected to return to low by Friday."
As pollution levels begin to drop off tomorrow, the solar eclipse, due to happen across the country between 9:20 and 9:40 am, will not be obscured by the smog, according to the Met Office.
A forecaster said it is more likely that the cloud expected to roll in tomorrow morning will obscure people's chances of seeing the eclipse instead. The best views of the phenomenon will be had along the north-west coast, southern Wales and southern parts of the Midlands, where there is expected to be a substantial enough break in the cloud.
Paris and much of Northern France became swathed in smog on Wednesday, with landmarks such as the Eiffel Tower and the Arc de Triomphe covered in the brown cloud as the country experienced a spike in air pollution.
Police in the French capital have implemented emergency measures because of the pollution, ordering a halt to rubbish burning and lowering speed limits.
In April last year the UK experienced "very high" levels of pollution – the highest recorded by Defra – leading to the London Ambulance Service recording a 14 per cent jump in emergency calls for help with breathing difficulties, asthma and heart problems.
Kay Boycott, chief executive of Asthma UK, said: "Two thirds of people with asthma find that air pollution makes their asthma worse, putting them at an increased risk of a potentially fatal asthma attack.
"When air pollution is high it's vital people with respiratory conditions including asthma check air pollution forecasts, carry their reliever inhaler with them at all times, and ensure that they are taking their preventer inhaler every day because this will help build resilience to asthma triggers like air pollution.
"People with asthma have told us that on days when air pollution levels are high they feel that they can't even leave the house for fear that it will trigger an attack."
A Met Office spokeswoman said high pressure and very few winds is causing the pollution patch to hang around.
Additional reporting by PA
Join our new commenting forum
Join thought-provoking conversations, follow other Independent readers and see their replies