UK suspends Oxfam funding over sexual misconduct claims
Foreign Office says allegations call into question Oxfam's ability to meet safety standards of UK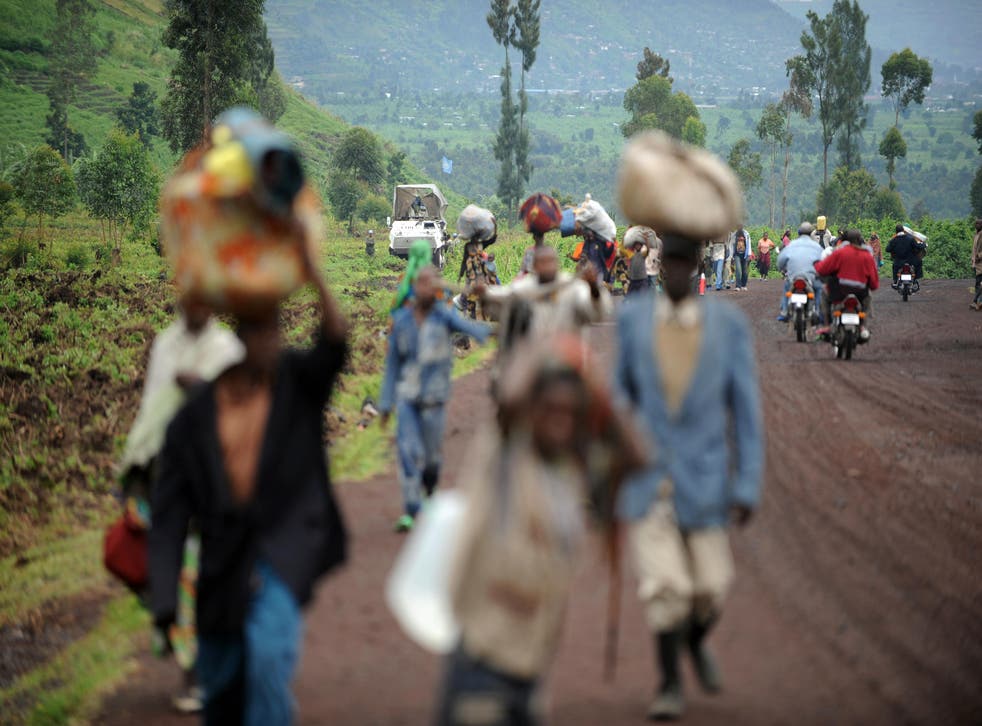 The UK has again suspended the funding of Oxfam over fresh allegations of sexual misconduct just weeks after a three-year ban on the charity was lifted.
The Foreign Office (FCDO) issued a statement on Wednesday, saying all organisations bidding for aid from the British government have to meet their high standards for people's safeguarding.
"Given the most recent reports, which call into question Oxfam's ability to meet those standards, we will not consider any new funding to Oxfam until the issues have been resolved," they added.
Trouble mounted for the charity as two Oxfam aid workers in the Democratic Republic of Congo (DRC) were suspended last week over new misconduct allegations against senior managers.
Oxfam has said they are working hard to conclude the investigation fairly and effectively, confirming that an external investigation is going on in the case.
Read more:
The three-year ban on funding of the charity by the British government was recently lifted in March. The funding was halted after allegations of sexual exploitation scandal in Haiti in 2018 and its alleged cover-up came to light.
An Oxfam spokesperson said that the charity was aware of these incidents and is seeking further information.
"The Charity Commission and FCDO have been notified appropriately and we will continue to keep them informed as the investigation concludes its work," it added.
Broader examinations are underway over allegations of sexual abuse and exploitation by humanitarian aid workers helping some of the most vulnerable people in disaster zones around the world.
The Times reported the scandal in 2018 and said that current and former staff wrote a letter to the charity's leadership in February alleging sexual exploitation, bullying, systemic fraud and nepotism against 11 people.
Allegations were also made that the staff exploited survivors of the 2010 Haiti earthquake. It was alleged that child prostitutes were used by staff, including at Oxfam premises on the crisis-hit Caribbean island, and that safeguarding measures to protect the vulnerable were inadequate.
Later the Charity Commission said Oxfam had a "culture of poor behaviour" while it was sent out a warning over its "mismanagement."
The New Humanitarian, a Geneva-based nonprofit news organisation, published a report last September citing accusations from more than 50 women of workers sexually abusing them during aid work in Congo during the Ebola crisis between 2018 to 2020.
In February, the Charity Commission lifted the strict supervision from Oxfam after it executed "significant" reforms and implemented a majority of the 100 recommendations in the wake of an inquiry.
Register for free to continue reading
Registration is a free and easy way to support our truly independent journalism
By registering, you will also enjoy limited access to Premium articles, exclusive newsletters, commenting, and virtual events with our leading journalists
Already have an account? sign in
Register for free to continue reading
Registration is a free and easy way to support our truly independent journalism
By registering, you will also enjoy limited access to Premium articles, exclusive newsletters, commenting, and virtual events with our leading journalists
Already have an account? sign in
Join our new commenting forum
Join thought-provoking conversations, follow other Independent readers and see their replies