UK population fastest growing in Europe
Net migration for the last year stands at 165,600
James Legge
Thursday 08 August 2013 12:34 Comments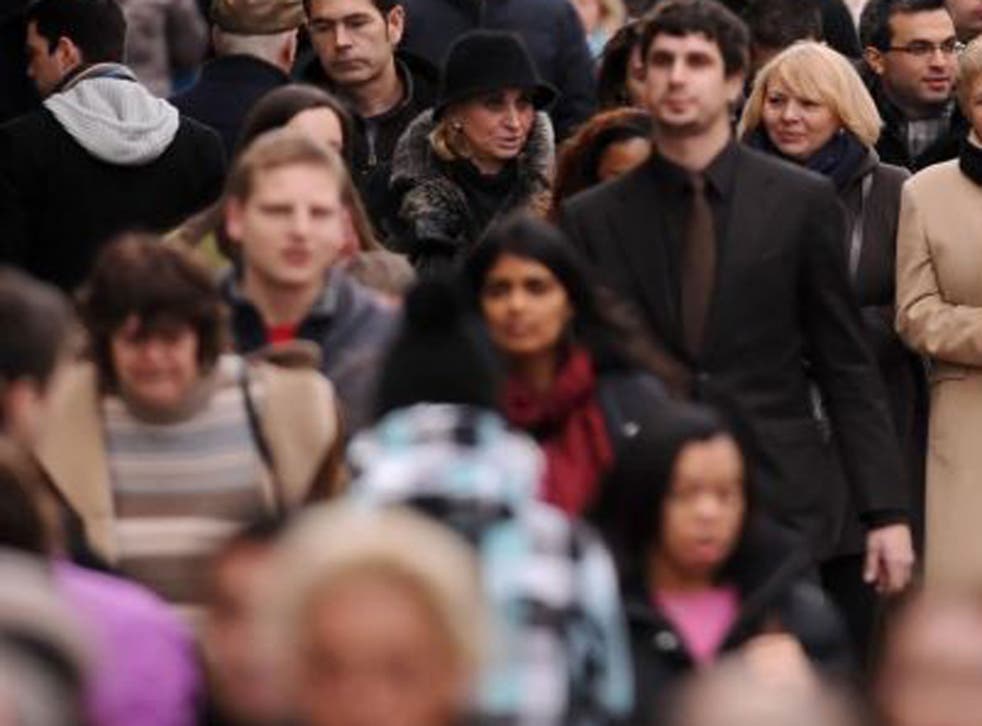 The UK's population grew more in the past year than any other in Europe, according to figures out today - up by 419,000 to 63.7 million.
In the year to June 30, France's population grew by 319,100 to 65,480,500 while Germany's population went up by 166,200 to 80,399,300.
The UK recorded more than 800,00 births in the past year - the biggest baby boom since 1972. There were 558,800 deaths during that time.
This rise is augmented by net migration of 165,600, the ONS said, with many migrants from China, India, Germany, USA, Pakistan, Poland and Australia arriving in Britain.
Migration from overseas accounted for 517,800 of the population flow into the UK while 352,100 people left the country.
The estimated population of England now stands at 53.5 million, with 5.3 million in Scotland, 3.1 million in Wales and 1.8 million in Northern Ireland.
A drop in the smoking habit plus improvements to health treatments for circulatory illnesses are credited for the 26 per cent increase in the number of men living past 75. That now stands at to 2,043,034, up 422,353 since mid-2001.
The ONS noted that the birth increases are being driven by large numbers of women in their 20s and 30s who are becoming mothers along with an increase in the number of migrant families in the UK. The number of non UK-born mothers is about 26 per cent, the ONS said.
A 104,000 surge in London's population accounts for around a quarter of the UK's 419,900 population growth.
More people from other parts of the UK moved to the South East than any other region, leading to a 26,000 increase in the area.
Register for free to continue reading
Registration is a free and easy way to support our truly independent journalism
By registering, you will also enjoy limited access to Premium articles, exclusive newsletters, commenting, and virtual events with our leading journalists
Already have an account? sign in
Join our new commenting forum
Join thought-provoking conversations, follow other Independent readers and see their replies