More than half of teachers have been diagnosed with mental health issues, study shows
'Excessive workloads' blamed for growing problems, which in turn has a detrimental impact on pupils' progress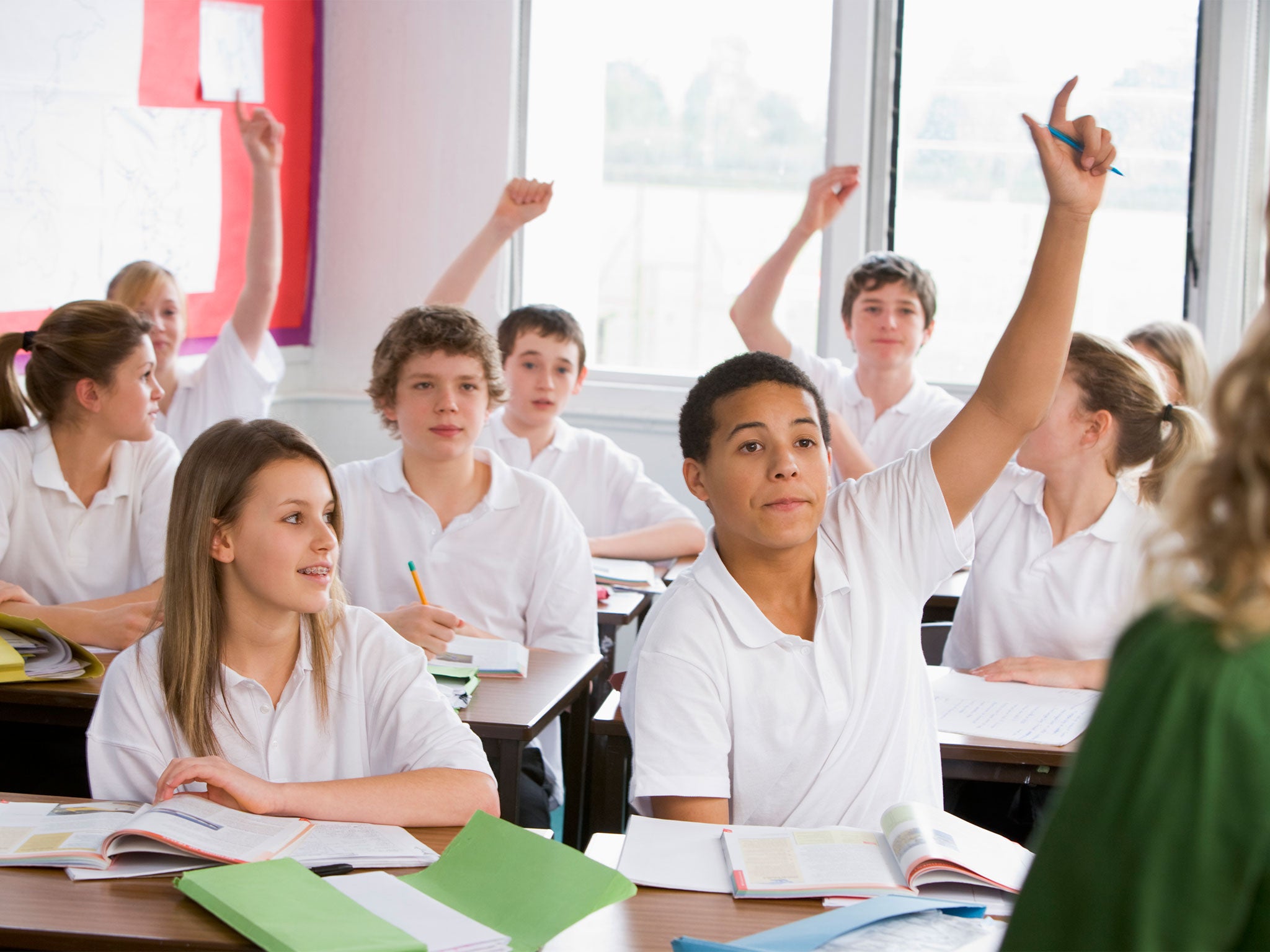 More than half of Britain's teachers have a diagnosed mental health problem, according to a new study.
Three quarters of those surveyed by Leeds Beckett University believe their poor psychological and emotional conditions could have a detrimental effect on pupils' progress – a situation campaigners have said "cannot go on".
"Excessive workloads" and growing financial pressures on education staff were among the reasons given for the problems.
The findings come after The Independent revealed hundreds of teachers were being forced into begging a charity for financial help because they could no longer afford to pay housing and transport costs as their wages stalled.
The number of teachers applying for help from the UK's main education support charity soared by 40 per cent in the past year, as it emerged that salaries for teaching staff in England were worth 12 per cent less in 2015 than they were in 2005.
The latest findings show that of 775 surveyed, 54 per cent reported poor mental health, with 52 per cent of this number saying their illness had been identified by a GP.
Eight in 10 respondents (81 per cent) said poor mental health had a negative impact on the quality of their relationships with their pupils.
The same percentage said it affected their behaviour management skills, with teachers citing "lower levels of tolerance" and being "quick to anger".
The National Education Union (NEU) said high workloads were "jeopardising" teachers' mental health to the point where the situation "can't go on".
The job was changing in ways which make it "impossible" for teachers to do well, they added.
That view was echoed by Professor Jonathan Glazzard, of Leeds Beckett University's Carnegie School of Education.
"The results of this survey are quite clear, and it's time the Government and school leaders took action over reducing workload," he said. "The Government is really focussed on children's mental health, but we also need to look at the mental health of teachers."
He added: "It is clear from this research that teachers feel that their own mental health can have a detrimental impact on the quality of their teaching, the progress of their learners and the quality of the relationships they establish with students and colleagues.
"Teachers feel that they are less effective in the classroom if their mental health is not good. Our on-going research in this area demonstrates that teacher workload contributes to poor teacher mental health."
Professor Glazzard said teachers were suffering from the effects of constant learning walks, lesson observations and work scrutiny.
"There are simply too many of them and that is having a detrimental effect on the mental health of teachers. Happy teachers teach well and enable children to achieve good outcomes," he said.
Rosamund McNeil, Equalities and Social Justice at the NEU, told The Independent: minister must reduce teachers' workload and "get serious" about the causes.
"Workload is jeopardising teachers' mental health and the situation can't go on," she said. "Teachers identify clearly to the NEU that their excessive workload is caused by badly designed and high pressure accountability measures.
"We must re-imagine school accountability in ways which will reduce teacher workload and also support good outcomes for students. The Government has acknowledged the extent of the problem but, as yet, achieved little of any real consequence in reducing workload.
"This report adds to the reasons why Government must get serious about the causes of teacher workload, many of which are in its control. Teachers have an enormous responsibility in the classroom, as role models and inspiring adults in the lives of their students.
"We must take it seriously when they tell us the job is changing in ways which make it impossible to do well."
A Department for Education spokesperson said: "Teachers play an important role in our society, and there are now more teachers in our schools than ever before – 15,500 more since 2010.
"We continue to work with teachers, unions and Ofsted to tackle unnecessary workload and challenge unhelpful practices that create extra work, which includes a programme of targeted support for schools.
"Guidance to governing bodies is clear that they have a responsibility to take work-life balance into account when managing staff. Where staff are struggling we trust headteachers to take action to tackle the causes of stress and ensure they have the support they need."
Join our commenting forum
Join thought-provoking conversations, follow other Independent readers and see their replies