UK more concerned about terror than any other country, finds study
'Most of us think that 2018 will be a better year than 2017, but otherwise we have worries both at home and abroad'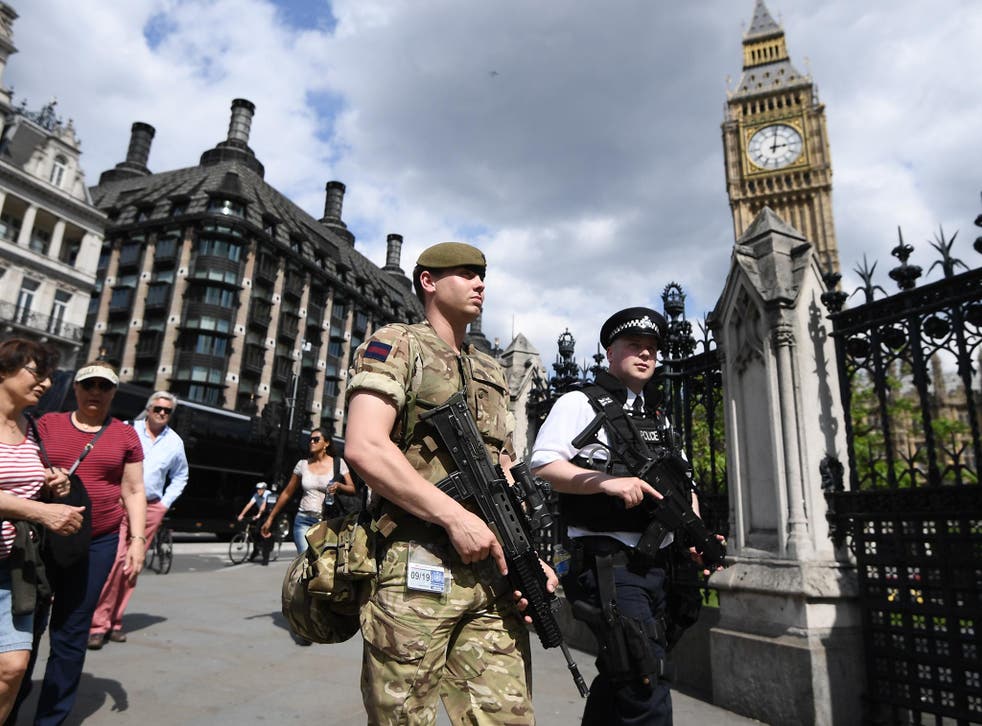 British people are more concerned about terror attacks than most of their major neighbours, with more than six in 10 concerned that a major incident will take place in 2018, new research shows.
Almost two thirds (65 per cent) fear an attack this year, the survey by pollster Ipsos MORI found. This compares with 60 per cent of respondents in Turkey, 53 per cent in France, 51 per cent in Germany and 51 per cent in the US.
Among the 28 countries surveyed, Chinese people are among the least likely to fear a terror attack, with only 15 per cent worried that one will happen.
Only 13 per cent of Argentinians fear an attack and just 11 per cent of Serbians are worried about being hit.
The study, which surveyed 21,548 adults around the world, also revealed that four in ten British people think a war between North Korea and the US is likely.
But this proportion was considerably higher in the US, Turkey and Colombia – where the figure stands at 47 per cent, 49 per cent and 55 per cent respectively.
Despite widespread concerns about terror and war, people in most countries are largely optimistic that their personal lives will improve over the coming year.
Seventy-six per cent of all respondents agreed with the statement: "I am optimistic that 2018 will be a better year for me that it was in 2017".
Colombians were the most optimist with 65 per cent of people strongly agreeing that this year would be better than last.
Peru, Chile and China were also among the most optimistic countries.
The UK was meanwhile among the bottom five for this optimistic outlook, with two thirds of Britons disagreeing with the statement. Only Belgium, Italy, France and Japan were below Britain.
Britons were the third most likely to say Donald Trump is likely to be impeached in 2018, at 43 per cent, below only Turkey and Canada. In the US, a third of people said they were of the view that the impeachment of their president was likely.
UK news in pictures

Show all 50
"The British public is looking forward to 2018 with a mixture of hopes and fears," said Gideon Skinner, head of political research at Ipsos MORI. "Most of us think that 2018 will be a better year than 2017, but otherwise we have worries both at home and abroad.
"Britons are the most likely to expect a major terrorist attack in 2018, while two in five think a war between the US and North Korea is likely.
"Britons also expect global temperatures to keep on increasing, and, like several other European countries, are relatively less optimistic about the global economy than people in emerging economies (although not quite as pessimistic as last year)."
Join our new commenting forum
Join thought-provoking conversations, follow other Independent readers and see their replies