UK troop levels in Afghanistan will fall to 6,000, Philip Hammond announces
Defence secretary says armed forces numbers will continue to drop as UK continues removing ground forces from country
Jonathan Paige
Wednesday 10 July 2013 17:18 Comments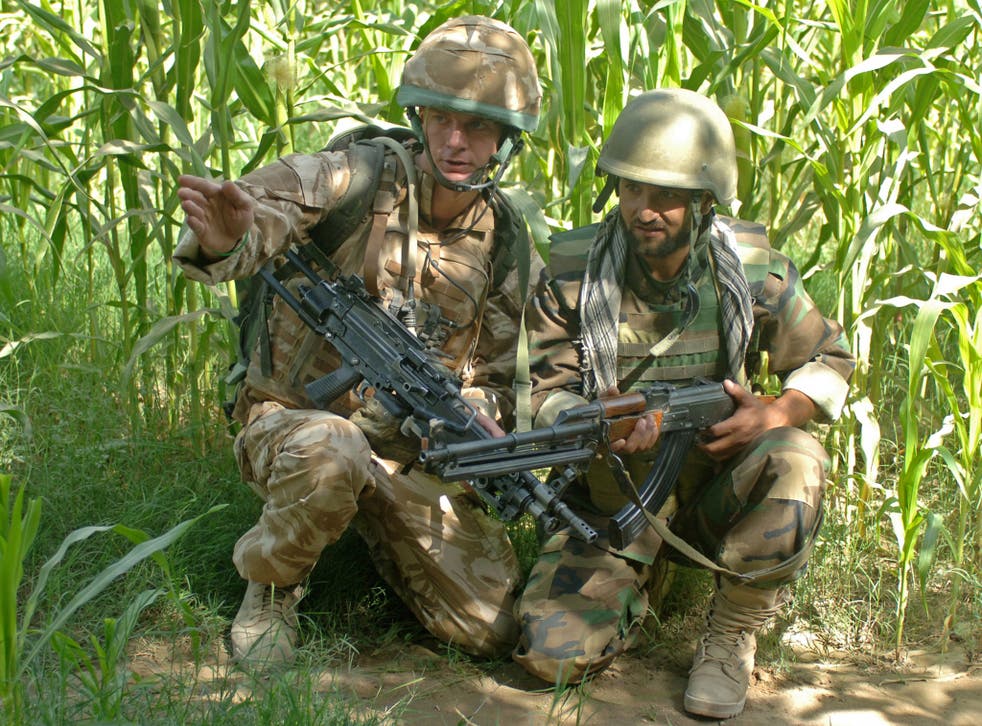 UK troop levels in Afghanistan will continues to fall as the Government continues its "drawdown", Philip Hammond has said.
The number of armed forces stationed in the country currently stands at around 7,900 and will fall to 6,000 by the autumn, the defence secretary announced. By the end of next year, the Government plans to have withdrawn all combat troops.
In a written ministerial statement, Hammond said the next deployment of UK forces in Afghanistan, Operation Herrick 19, would take place in October.
Half of the units will form Task Force Helmand under the command of 7th Armoured Brigade, while the rest will deploy within Helmand province as well as other parts of the country including Kandahar and Kabul.
Hammond said: "As the Prime Minister announced in December 2012, the UK's conventional force levels in Afghanistan will drawdown to around 5,200 by the end of 2013, from the current level of around 7,900.
"As part of this drawdown, there will be around 6,000 personnel in Afghanistan from Autumn 2013."
But he added that the number could fluctuate and could even rise as troops returned from Afghanistan and others started their tours. Reservists will continue to be deployed in the country, with about 400 called up.
Explaining why some troops deployed in October will serve up to eight months, "this will remove the requirement to train and deploy an extra Brigade, at greatly reduced scale, to cover the final months of 2014," Hammond added.
"It will also align tours to key milestones in the transition process, such as the Afghan presidential elections in spring 2014.
"A small number of reservists may voluntarily serve eight months."
Register for free to continue reading
Registration is a free and easy way to support our truly independent journalism
By registering, you will also enjoy limited access to Premium articles, exclusive newsletters, commenting, and virtual events with our leading journalists
Already have an account? sign in
Join our new commenting forum
Join thought-provoking conversations, follow other Independent readers and see their replies