UK tumbles down world press freedom rankings
Events in Ukraine, Russia and Turkey also see freedom curbed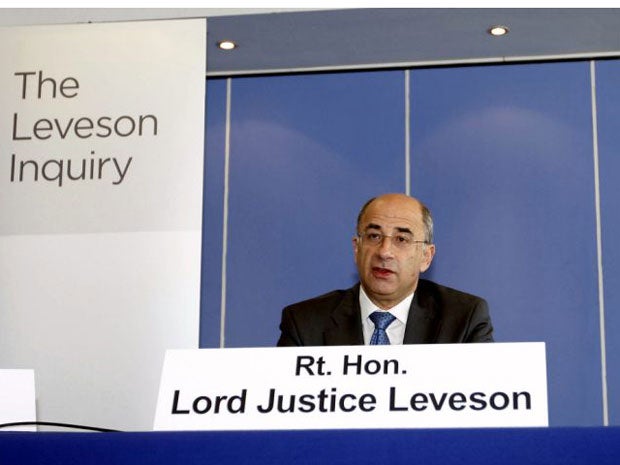 The United Kingdom has tumbled down global press freedom rankings in the wake of the Leveson Inquiry and the government's reaction to the Edward Snowden leaks.
The Freedom of the Press 2014 report put the UK five places down on last year at number 36, alongside Malta and Slovakia and below countries including Costa Rica, Belize and the Czech Republic.
Freedom House, an independent watchdog based in the US, used factors including media control, political influence, access to information and pressure on journalists to decide the rankings.
The UK scored well economically but lower politically and legally, although still in the "free" category.
The report noted the long-awaited reform of defamation laws aiming to curb "libel tourism" as a positive step but said there were a "number of negative developments" relating to Edward Snowden's leaks about the National Security Agency (NSA) and Government Communications Headquarters (GCHQ).
Authorities used terrorism legislation to detain the partner of Glenn Greenwald, a Guardian journalist, at Heathrow Airport and supervised the destruction of hard drives at the newspaper's offices.
Karin Karlekar, the project director, said media freedom had declined on a global level as governments tried to "control the message".
She added: "In every region of the world last year, we found both governments and private actors attacking reporters, blocking their physical access to newsworthy events, censoring content, and ordering politically motivated firings of journalists."
Russian and Chinese authorities were singled out for their treatment of reporters after claims of refusals to renew visas and the Egyptian government detained a number of Al-Jazeera staff on charges of supporting terrorism.
attacks on journalists covering the Euromaidan protests
significant decline was recorded in Turkey
Of the 197 countries and territories assessed during 2013, a total of 32 per cent were rated free, 68 per cent partly free, and 33 per cent were rated not free for the media.
The world's eight worst-ranked countries were Belarus, Cuba, Equatorial Guinea, Eritrea, Iran, North Korea, Turkmenistan and Uzbekistan, while the Netherlands, Norway, and Sweden came top.
Join our commenting forum
Join thought-provoking conversations, follow other Independent readers and see their replies