UK weather forecast: Frost expected to hit Britain on Boxing Day
South of England is braced for chillier night as temperatures set to plummet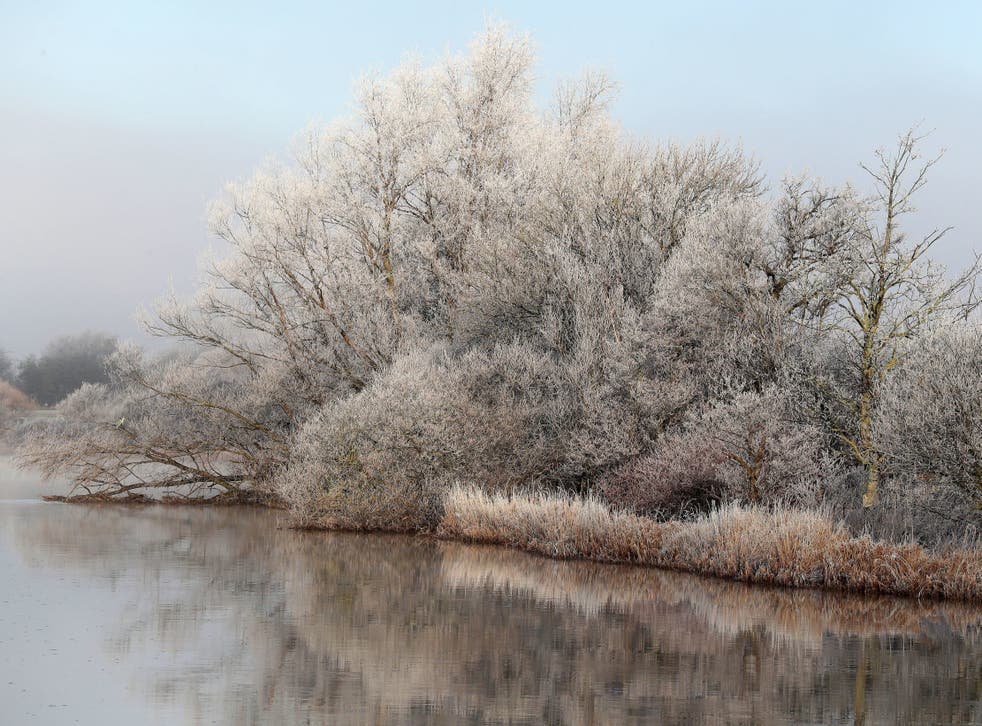 Frost will hit the UK on Boxing Day evening as milder temperatures drop overnight.
Temperatures are expected to hit 12C in some places on Wednesday – which is milder than maximum average temperatures – but frost is expected to arrive in southern England tonight.
Dean Hall, a meteorologist at the Met Office, said: "We are expecting to see some clear spells and that will allow for some frost and some fog patches to develop, particularly across the southernmost parts of England as we go through the night and into Thursday morning.
"We could see a touch of frost and temperatures a touch below freezing – 0 to -2C in the countryside – so certainly a chiller night than compared to recent nights where it has been relatively mild across many parts."
On Wednesday afternoon, brighter skies are expected to develop over the south of England as the clouds are gradually eroded away.
But there will be some rain affecting northern and western parts of Scotland on Boxing day, as well as some patchy rain over the hills - including the pennines.
On Thursday morning, those in the south of England are expected to have a brighter and chiller start to the day once patchy fog and frost clears.
Parts of north east England and eastern Scotland are expected to see some sunny spells.
However, patchy light rain is expected over the western hills in Wales and north west England.
"It is not great for getting out and about for hill walking," Mr Hall added.
The rest of the week is expected to be largely mild, dry and cloudy. Apart from some rain in parts of Scotland and the north of England.
Mr Hall said: "It is certainly quite mild for this time of year. It looks like that trend will continue as we go through the rest of the week, into the weekend, and early next week as well."
On New Year's Eve, the north is expected to see some more rain and strong winds. And into early January, there are signals that the temperatures will plummet.
Register for free to continue reading
Registration is a free and easy way to support our truly independent journalism
By registering, you will also enjoy limited access to Premium articles, exclusive newsletters, commenting, and virtual events with our leading journalists
Already have an account? sign in
Register for free to continue reading
Registration is a free and easy way to support our truly independent journalism
By registering, you will also enjoy limited access to Premium articles, exclusive newsletters, commenting, and virtual events with our leading journalists
Already have an account? sign in
Join our new commenting forum
Join thought-provoking conversations, follow other Independent readers and see their replies