UK weather forecast latest: Britain to suffer coldest spell in five years as Siberian blast brings snow and -8C
Major travel disruption expected as forecasters predict 'significant snowfall'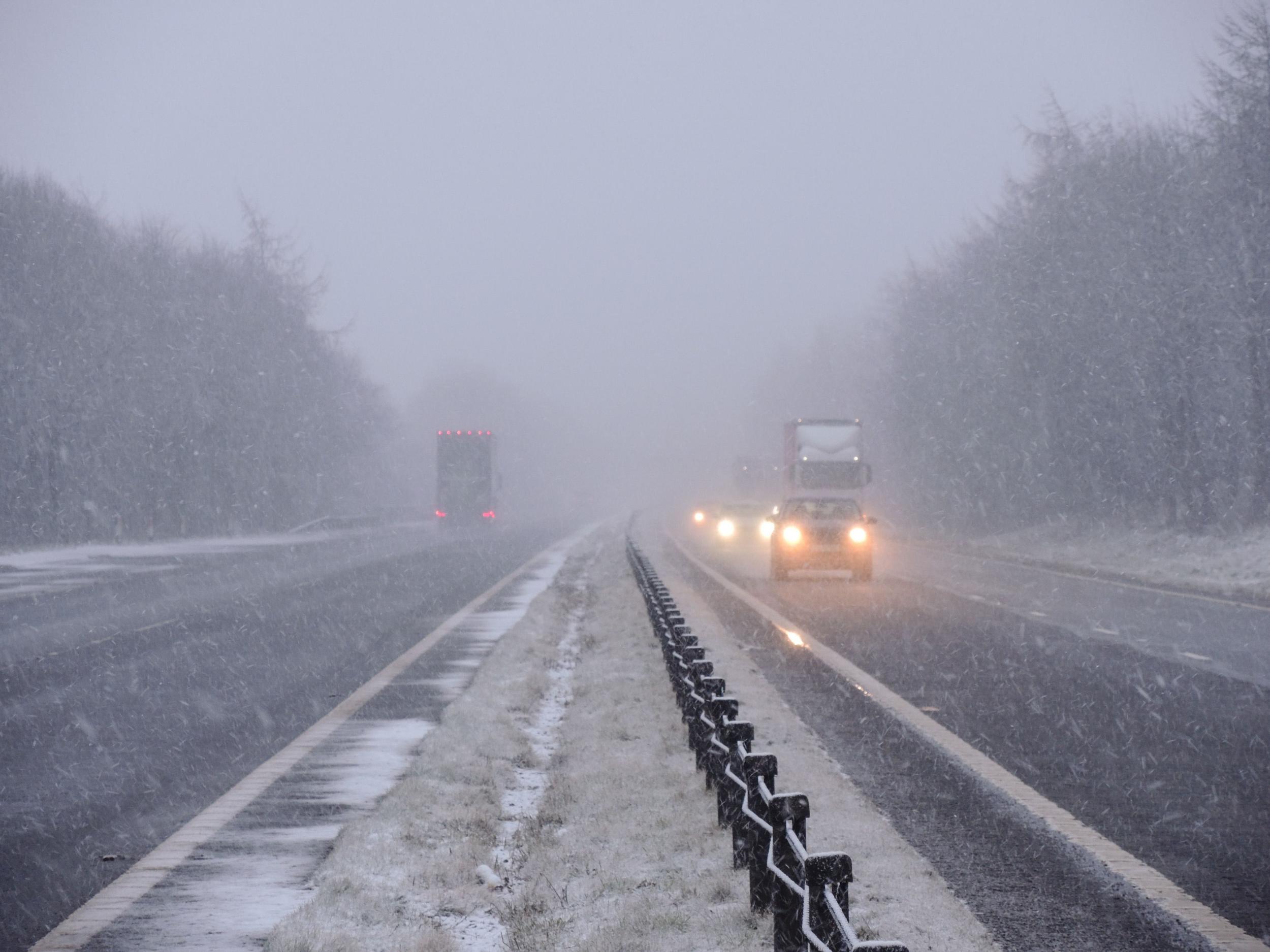 Large parts of the UK are set to be blasted with snow as forecasters warn the beginning of next week could bring the country's coldest weather for five years.
Chilly weather and clear skies over the weekend will give way to much colder conditions by Monday, when freezing air blown in from Siberia will force temperatures as low as -8C in some areas of the country.
Snow could arrive in eastern Scotland and the northeast of England by Sunday evening, but the worst snowfall is expected in East Anglia and southeast England by Monday.
The Met Office warned up to 10cm of powdery snow could settle in the worst-affected areas.
"Parts of southern England and Wales are likely to the coldest spell of weather since 2013," said Met Office chief forecaster Paul Gundersen.
"The regions most at risk of disruptive snow are parts of southeast England and East Anglia, although parts of northern England and eastern Scotland are also at risk.
"Transport disruption is likely in areas with significant snowfall.
"With such low temperatures, snowfall is likely to be powdery, bringing the risk of drifting in the strong easterly winds.
"However, the majority of the air is so dry that hoar frost and ice will be less likely to form."
Yellow weather warnings have been issued along the length of the east coast on Monday, with more warnings issued for largest parts of the country on Tuesday and Wednesday.
Forecasters have warned the incoming snow has the potential to cause travel delays on roads, while rail and air travel could also be hit by widespread cancellations.
People living in rural communities may also be cut off by the heavy snowfall.
Dr Thomas Waite, of Public Health England's extreme events team, said: "With the days feeling a little longer and lighter it can be easy to forget that cold weather can still kill.
"Over 65s, those with conditions like heart and lung diseases and young children, are all at particular risk in cold weather as their bodies struggle to cope when temperatures fall.
"So before it gets cold check on friends, family and neighbours, who may be at risk and make sure they're heating homes to at least 18C, see if they need any particular help or just someone to talk to and keep an eye on the Met Office's forecasts and warnings.
"Remember keeping warm will help keep you well."
Join our commenting forum
Join thought-provoking conversations, follow other Independent readers and see their replies