UK weather: 'Extreme freeze' shuts schools and roads amid near-record low temperatures
More travel chaos forecast after lowest temperature in 10 years recorded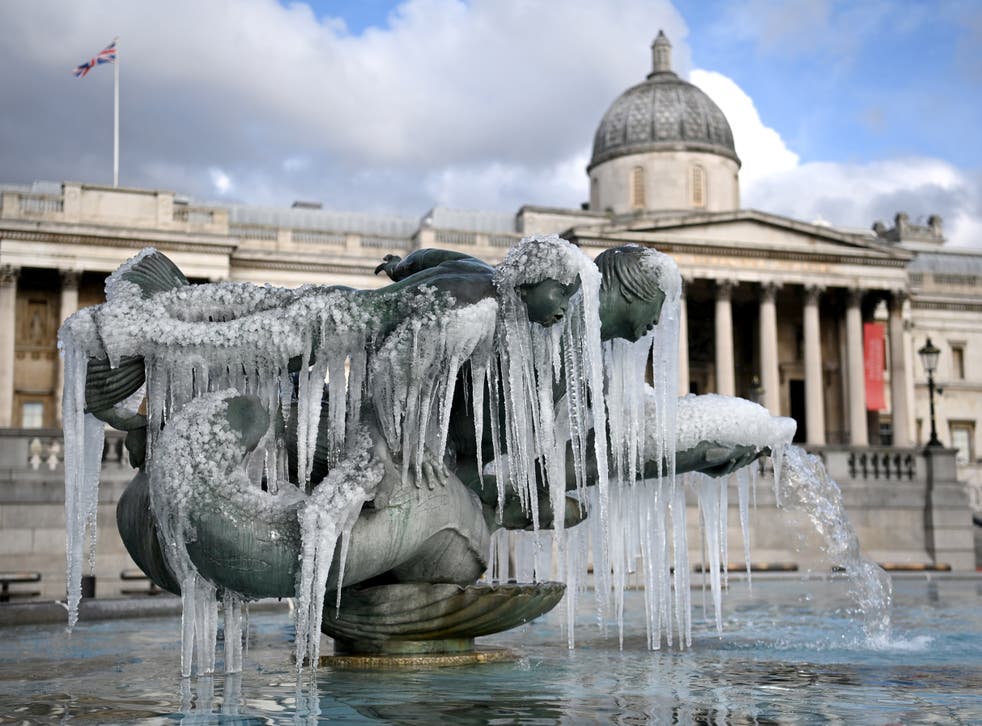 Schools closed across the UK as more snow blanketed the country, with what was thought to be the deepest "extreme freeze" for a decade.
About 70 schools shut to the children of key workers and vulnerable pupils in County Durham, as many did in Essex, Suffolk and Derbyshire.
Roads as far south as Kent became impassable because of a thick sheet of ice, and the M20 – the main route across the county – was closed in both directions on Wednesday following a crash.
Forecasters warned that further travel disruption was likely, with roads too treacherous to use, and cancelled rail services.
National severe weather warnings for snow and ice have been issued for much of the UK for the rest of this week.
Met Office chief meteorologist Dan Suri said: "Weather for the rest of this week will continue to be very cold, with daytime temperatures only reaching a degree or so above freezing at best for many, and strong easterly winds continuing to make it feel even colder."
Temperatures on Tuesday fell to minus 17.1C in the Scottish Highlands, the coldest recorded since 23 December 2010, when minus 20C was recorded in the UK, the Met Office said.
And the experts predicted they could plunge even further on Wednesday night, with sub-zero across all the UK. A low of minus 6C was forecast in York, and temperatures in some Scottish glens were likely to fall close to those seen in 2010, the Met Office said.
And up to 4cm more snow was forecast for Dartmoor and across south Devon.
Some schools in the UK said the weather had made roads and paths treacherous or that staff could not travel.
Forecaster Alex Deakin said last night that the cold would continue for two more days but that there were strong signals temperatures would turn milder and wetter next week.
This weekend it would still be cold, but also wet and windy with even some freezing rain, he said, and there would even be snow in the west.
Several councils in England, including Rugby Borough Council and Southwark Council in London, were forced to briefly suspend waste-collection services in the freezing conditions, and many gritted roads.
Essex County Council warned drivers that roads surface temperatures could reach minus 10C or lower.
A spokesperson for Essex Highways said: "We are warning drivers to go out tonight between 8pm and 8am only if it is absolutely vital.
"Essex Highways is still gritting roads... but it has a slower effect at these extreme temperatures."
Storm Darcy has caused travel disruption in the past week, thanks to freezing temperatures, forcing some Covid vaccination centres to shut.
Additional reporting by PA
Join our new commenting forum
Join thought-provoking conversations, follow other Independent readers and see their replies