UK weather latest: Britain to face coldest winter in five years, say meteorologists
'We expect the coldest winter in the UK since 2012-13'
Rachael Revesz
Tuesday 31 October 2017 15:17 Comments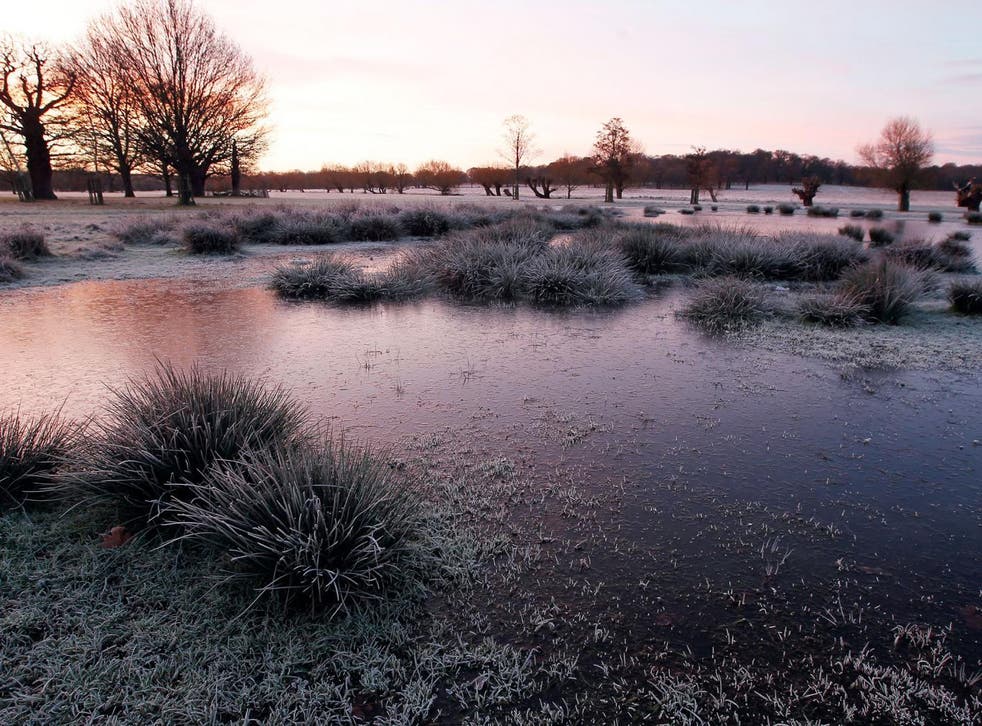 The UK and Western Europe is braced for the coldest winter in five years, according to meteorologists.
The Weather Company forecasts the UK to be hit by very cold Arctic winds this winter.
December and January will likely be "colder than normal", with all areas of the country affected by sinking temperatures.
Dr Todd Crawford, chief meteorologist at The Weather Company, said: "We expect the coldest winter in the UK since 2012-13.
"We expect extended spells with a ridge of pressure in the North Atlantic, especially in early winter.
"This forces the jet stream up to the Arctic and back down into Europe, releasing Arctic high pressure from near the Pole directly into northern Europe, with colder-than-normal temperatures."
In pictures: Winter weather hits the UK

Show all 17
During November, however, the UK is forecast to enjoy slightly warmer-than-normal temperatures, along with most parts of Europe.
Emma Sharples, press officer at The Met Office, told The Independent that although "colder spells" were expected this year, there was "still a lot of uncertainty associated with forecasts so far ahead".
The average winter temperature in the UK is 3.73 degrees Celsius, although it has dipped to 1.64 degrees in 2010.
The coldest winter on record was in the winter of 1963, when it fell to -0.18 degrees.
The Met Office recommends people prepare for winter by working through a checklist, including getting a flu jab, buying a winter car kit, ensuring that your home is heated to at least 18 degrees Celsius and make commuter back-up plans.
Register for free to continue reading
Registration is a free and easy way to support our truly independent journalism
By registering, you will also enjoy limited access to Premium articles, exclusive newsletters, commenting, and virtual events with our leading journalists
Already have an account? sign in
Join our new commenting forum
Join thought-provoking conversations, follow other Independent readers and see their replies