UK weather: More than 200 flood warnings and alerts in force across England
River levels continue to rise despite dry weather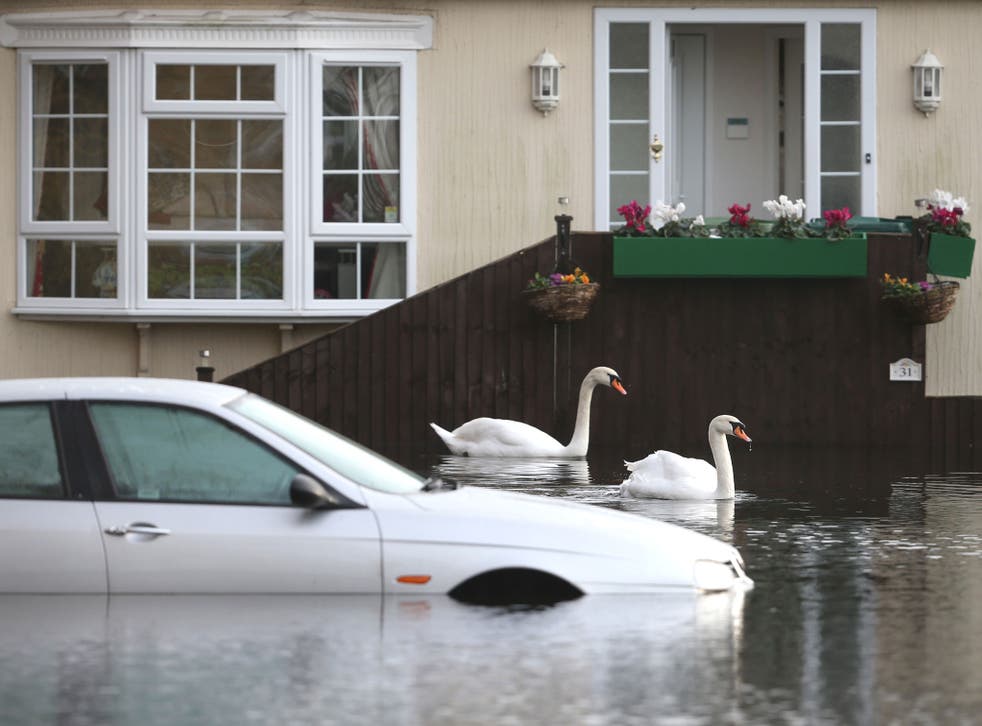 The Environment Agency has issued more than 200 flood warnings and alerts across England as water levels continue to rise.
Despite a break from the incessant rain seen in recent weeks, rivers are continuing to swell with previous rainfall and homes in the south are particularly at risk.
Parts of Dorset and Wiltshire are underwater and people living in the Thames Valley are being urged to take precautions.
Television magician Paul Daniels had to save his belongings by putting them in inflatable paddling pools when his house flooded.
Mr Daniels told Twitter followers not to worry about him and wife Debbie McGee, later adding that a boat drifted into their submerged garden.
The home was one of many in the "Thames Rivera" of luxury properties in Berkshire that were flooded when the river burst its banks.
Howard Davidson, Environment Agency director for the South East, said: "We're paying close attention to the River Thames, particularly below Oxford, into Berkshire and through Surrey.
"It is likely that we will see further flooding to properties over the coming days."
Defences and pumps are being used to protect homes and anyone at risk is being urged to move valuables to safety.
There are currently 88 flood warnings in force and 124 less critical alerts in place.
Most recent estimates suggest that around 520 properties have flooded since the start of 2014 but over 239,000 properties have been protected by flood defences, the Environment Agency said.
Storms and flooding have created misery for thousands of people over the last month, leaving 50,000 homes without electricity at Christmas.
In Pictures: 2014 Winter floods

Show all 60
Join our new commenting forum
Join thought-provoking conversations, follow other Independent readers and see their replies