UK basks in sunshine on hottest day of the year as temperatures soar to 29.5C
Five guardsmen collapsed during sweltering heat during the Queen's birthday celebrations with temperatures set to climb even higher on Sunday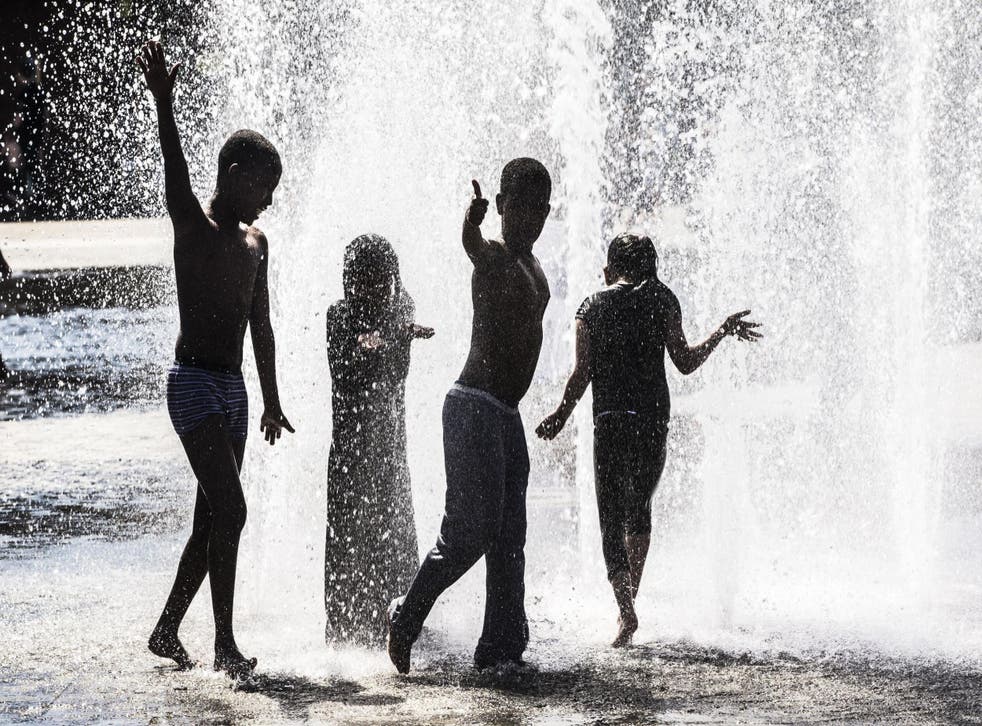 The UK sizzled in the hottest day of the year on Saturday, with temperatures expected to soar even higher as a heatwave washes over the country.
Temperatures peaked at 29.5C in Wisley, Surrey, as the country basked in glorious sunshine.
Parts of south and south-east England were forecast to push past 30C on Sunday – some 10C higher than the usual average for this time of the year.
​The previous hottest day of the year was 26 May, when the town of Lossiemouth in Moray, Scotland, hit 29.4C. Blackpool enjoyed 28.6C heat on the same day.
Met Office forecaster Marco Petagna said: "England is easily going to beat that, and even parts of Scotland could get into the mid-20s.
"With the building heat across most areas there is a 30 per cent chance of seeing temperatures of 30C on Saturday, but we are more likely to see temperatures in the high 20s, with the possibility of 30C in the south east."
Five guardsmen were carried away from the Queen's birthday celebrations on stretchers after fainting at Horse Guards Parade as the mercury hit 25C in London on Saturday morning.
The guards perform the annual Trooping the Colour in full uniform, including bearskin.
In Bournemouth a fire broke out at the city's crowded beach on Saturday afternoon, with sunbathers watching on as crews tackled burning bushes. It was not immediately clear what had caused the blaze.
Mr Petagna added: "On Sunday we are more likely to see 30C, with a small chance of an isolated 31C.
"The temperature is going to peak on Monday when we could easily get 31C or 32C."
The warm weather is set to bring brought muggy nights to London and the south as high pressure sitting to the south-west draws in warm air.
Most areas will enjoy fine and settled weather, with a gradual cooling from the middle of next week
But parts of the far north and north-west of Scotland, and the far west of Northern Ireland, could see some rain.
The hot weather spelled discomfort for sufferers of hay fever, with the Met Office warning of "very high" pollen counts across England and Wales.
Additional reporting by PA
Register for free to continue reading
Registration is a free and easy way to support our truly independent journalism
By registering, you will also enjoy limited access to Premium articles, exclusive newsletters, commenting, and virtual events with our leading journalists
Already have an account? sign in
Register for free to continue reading
Registration is a free and easy way to support our truly independent journalism
By registering, you will also enjoy limited access to Premium articles, exclusive newsletters, commenting, and virtual events with our leading journalists
Already have an account? sign in
Join our new commenting forum
Join thought-provoking conversations, follow other Independent readers and see their replies