UK weather: Chobham tornado 'lifts cats into air' as storms and rain sweep across country, bringing further risk of flooding
The Met Office issued an amber warning of rain for the Somerset Levels, where villages have now been dubbed 'islands'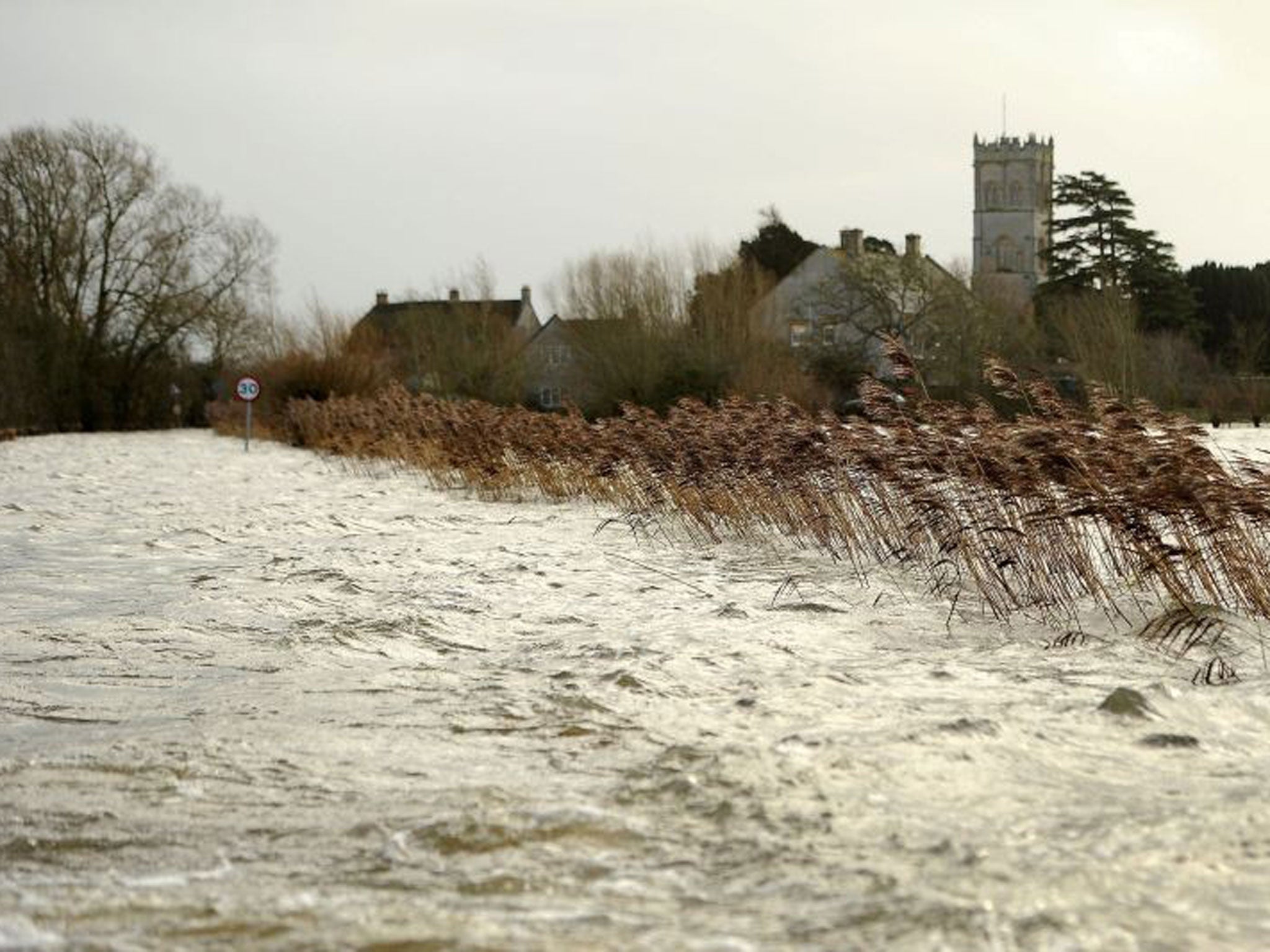 As heavy rain and strong winds continued to cause disruption across the UK and experts warning of an ongoing flood risk into next week, one eye-witness said the extreme weather had claimed some unusual victims – a group of feral cats.
Residents in Chobham, Surrey, told BBC News the storm which swept across Kent, Sussex and Surrey yesterday afternoon whipped up a tornado so powerful that "shattered" buildings.
The Met Office issued an amber warning ahead of severe weather across the southwest today, and a band of heavy rain has now moved across the country to the east.
UK Power Networks said yesterday's storm left around 13,000 homes without power, and stable owner Shirley Blay described a "mini-tornado" which was lifting roofs.
"My granddaughter went to make some food up for the pony and the shed she was in lifted," she told BBC News. "She jumped out of it and it just shattered, it was thrown backwards and broke into four pieces.
"We've got four feral cats in the yard and they were being lifted off the ground, they just went round like a big paper bag." Ms Blay added that none of the people or animals involved were injured during the storm.
Meanwhile, Somerset County Council has declared a "major incident" for all areas affected by flooding in the county.
The Department for Environment, Food and Rural Affairs (Defra) said Environment Secretary Owen Paterson would be visiting the Levels on Monday morning.
The chief forecaster for the Met Office said: "More heavy rain will spread east across the area on Sunday. Given the current disruption on the Somerset Levels, the public should be prepared for further flooding."
They added that rain across the UK would be accompanied by strong winds, and rainfall accumulations of 10 to 20mm were expected.
The Environment Agency said that communities across southern England should prepare for possible flooding tomorrow through to Tuesday.
A spokeswoman said: "With the ground already saturated, rivers and groundwater levels remain very responsive to rainfall, particularly on the Somerset Levels.
"Environment Agency teams continue to operate up to 62 pumps 24 hours a day to drain an estimated 65 million cubic metres of floodwater off an area of the Levels spanning 65 square kilometres."
There is also potential for further river flooding across the south west and southern counties.
The risk of flooding from groundwater continues in parts of Wiltshire, Dorset, Hampshire, West Sussex, West Berkshire and Surrey into next week.
In Somerset, boats are now the only method of transport between some villages, which residents have dubbed "islands".
Tina Backwell told The Independent: "It started out as a nuisance for the adults and a bit of fun for the children, but it really has gone on far too long now.
"Other towns have built new homes or got flood defences. Where has all that water ended up? Here, that's where."
The council said it was campaigning for an "effective long-term solution".
Join our commenting forum
Join thought-provoking conversations, follow other Independent readers and see their replies