UK weather: Worst is yet to come as 'absolute monster' storm Ruth to batter Britain bringing 80mph winds and 35ft waves
Forecasters warn of an 'absolute monster' as Met office says UK will be 'engulfed' by rain as worst of a 'conveyor belt of storms' set to hit the country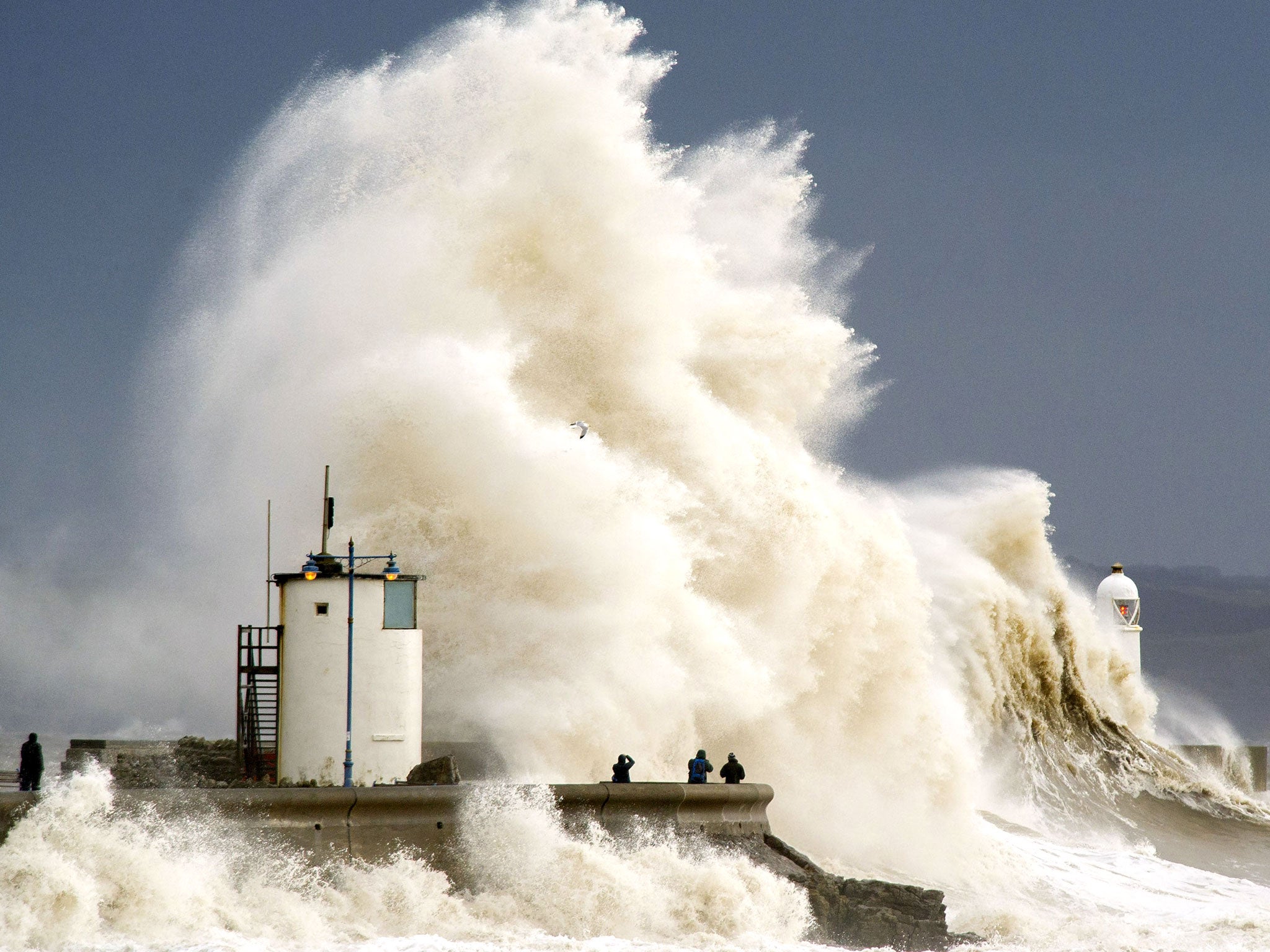 Britain is braced for further travel and power network disruption as a new Atlantic storm batters Britain this weekend.
Ruth, the worst of a "conveyor belt of storms" will bring winds of up to 80mph and as much as 40mm of rain.
The "absolute monster" storm means waves of up to 35 feet will smash the Cornish coast, forecasters from surf website magicseaweed.com said.
The south of England and Wales is currently covered by a Met office severe weather warning for Saturday for gales, torrential rain and huge waves.
Rain will fall for six hours in southern areas on Saturday and the Environment Agency has issued 194 flood warnings and two severe flood warnings, meaning danger to life.
In pictures: Storms batter the UK
Show all 35
An Environment Agency Spokesperson said: "Severe weather along the coast is also set to return on Saturday, with large waves and strong winds threatening to cause flooding along the Devon and Dorset coasts where some communities and defences are vulnerable after this week's storms.
"We're preparing for yet more heavy rain… which is falling on already saturated ground following the wettest January on record."
Andy Page, Met Office Chief Meteorologist, said: "The unsettled weather will continue over the coming days with heavy rain across the southern half of Britain on Thursday evening into Friday, and that will be quickly followed by another storm moving in early on Saturday.
"This will bring the risk of flooding and damaging winds bringing down trees to cause disruption to travel and power networks."
Read more:
Fury rises with the flood waters causing havoc
Out of his depth? The man who refused to be moved
Residents rage at peer while Somerset drowns
Will Stephens, RNLI Coastal Safety Staff Officer, meanwhile warned those visiting the coast to avoid exposed areas where big waves could "sweep you off your feet".
December and January combined have been the wettest combined for more than 100 years, with rain falling on 23 out of 31 days in January across the UK.
Join our commenting forum
Join thought-provoking conversations, follow other Independent readers and see their replies