UK winter weather: El Nino could plunge country into long, snowy winter
The weather pattern could raise global temperatures at the same time
Kashmira Gander
Wednesday 16 September 2015 12:33 Comments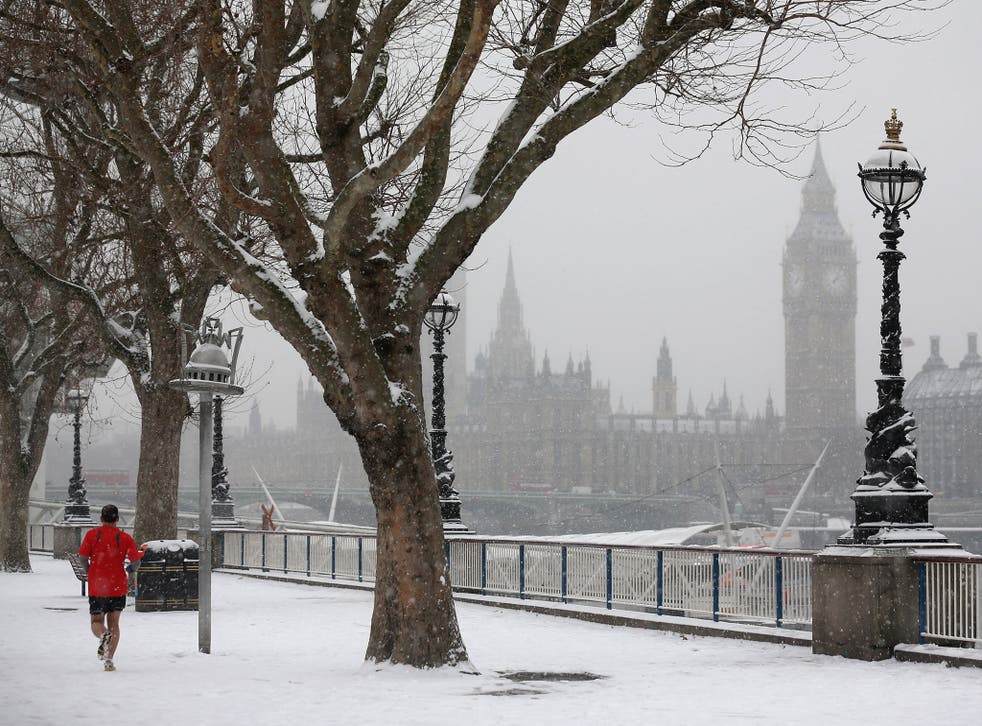 The UK could be in for a bitterly cold and snowy winter due to the effects of the El Nino phenomenon, which experts have said is at its strongest for decades.
The term relates to a particular relationship between the atmosphere and the ocean, and occurs around every two to seven years. It can have disastrous effects on the world's weather system.
El Nino events happen when predominant winds which occur over surface water in the tropical pacific start to become weaker. In turn, warm waters in the western Pacific begin to wash eastwards, forcing precipitation to follow.
The latest cycle could push the average global temperature past 2014's record high in 2016.
However, meteorologists predict that the El Nino will create weather in the UK this winter similar to that of 2009/2010, when heavy snowfall caused chaos at transport hubs including airports.
Thomas Shafernaker, a Met Office meteorologist and BBC forecaster, told The Telegraph: "This time round it could be the strongest in decades.
"In Europe sometimes winters end up much colder and drier and last much into spring. In 2010 the El Nino played a part in bringing huge amounts of snow to the UK."
However, Met Office climatologist Dr Doug Smith told the newspaper that it was too early to predict the exact impact that the phenomenon would have on Britain.
UK winter weather

Show all 30
El Nino means "little boy" or "the baby Jesus" in Spanish, and was named by South American fishermen who noticed that the ocean heats around Christmas.
Its counterpart, La Nina, or "little girl", occurs when equatorial Pacific waters are unusually cold. El Nino and La Nina are together knwon as the El Nino Southern Oscillation, or ENSO.
Register for free to continue reading
Registration is a free and easy way to support our truly independent journalism
By registering, you will also enjoy limited access to Premium articles, exclusive newsletters, commenting, and virtual events with our leading journalists
Already have an account? sign in
Join our new commenting forum
Join thought-provoking conversations, follow other Independent readers and see their replies