Ukip leader Nigel Farage defends employing German wife, at launch of anti-immigration poster campaign
Mr Farage was asked if his wife was "taking someone's else's job".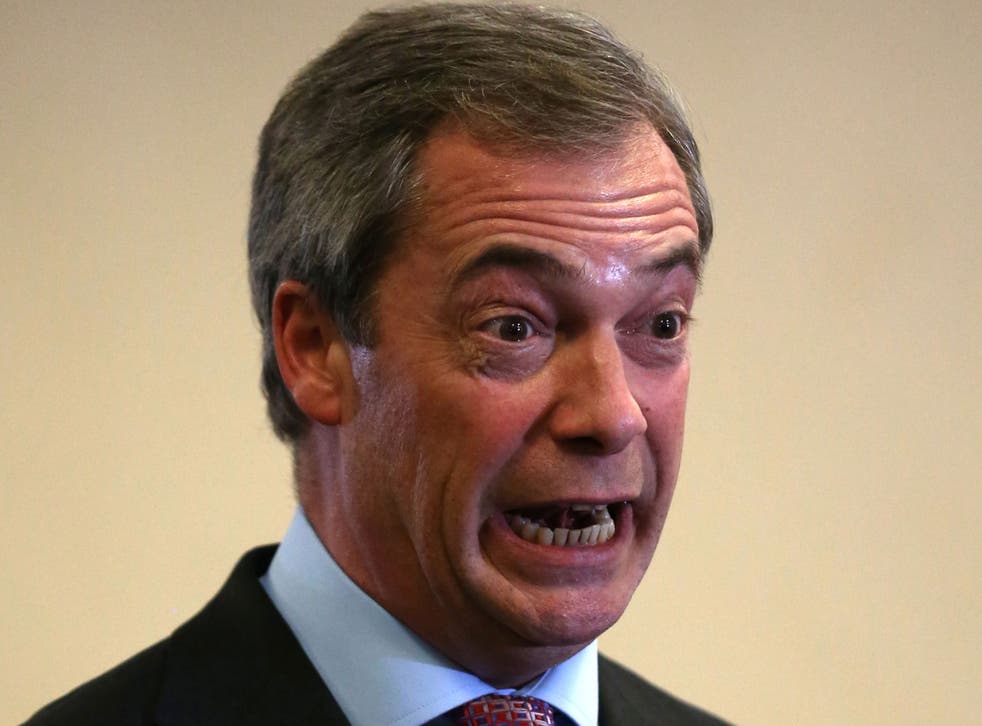 Footage in which UK Independence Party leader Nigel Farage defends employing his German wife as his secretary has emerged days after the party launched their European Parliament election campaign which claims that citizens of other EU states are "after" British jobs.
At the launch of Ukip's poster campaign, Mr Farage was asked whether his wife was "taking someone's else's job" by BBC political editor Nick Robinson.
"You've warned about Europeans taking British jobs. Your wife is German, she's your secretary. She's paid for by the British tax payer. Is your wife taking someone else's job, then?" asks Mr Robinson in the video.
"No because I don't think anybody else would want to be in my house, at midnight, going through emails," replies Mr Farage.
"You try to turn everything into a joke," Mr Robinson says, adding: "You have a campaign that says Europeans are taking British jobs. You employ a German woman to work in your office. She happens to be your wife. How do you justify it?"
The video then shows Mr Farage defend his wife's job by saying that she earns a "modest salary" for "being available seven days a week" – hours which he says no one else would work.
"It's a very different situation to a mass of hundreds of thousands of people coming in and flooding the lower ends of the labour market. There bears no comparison," adds Mr Farage.
Undeterred, Mr Robinson then asks why a British person could not complete the same job. "No British person could work for you as your secretary?
"So that's it? It's clear. Ukip do not believe that any British person is capable of being the secretary of their leader?" he asks.
"I said I need somebody to help me work midnight, one o'clock, two o'clock in the morning, unsociable hours. And that happens to be the person I've lived with for seven years," says Mr Farage.
The footage comes a day after Mr Farage also defended Ukip's poster campaign, after it was accused of being "racist."
One billboard depicts a man dressed as a builder begging for spare change next to the words: "EU policy at work. British workers are hit hard by unlimited cheap labour."
The push for votes follows a ComRes poll for The Independent, which revealed that more than half the electorate is immune to the appeal of Ukip and has no intention of supporting it.
Register for free to continue reading
Registration is a free and easy way to support our truly independent journalism
By registering, you will also enjoy limited access to Premium articles, exclusive newsletters, commenting, and virtual events with our leading journalists
Already have an account? sign in
Register for free to continue reading
Registration is a free and easy way to support our truly independent journalism
By registering, you will also enjoy limited access to Premium articles, exclusive newsletters, commenting, and virtual events with our leading journalists
Already have an account? sign in
Join our new commenting forum
Join thought-provoking conversations, follow other Independent readers and see their replies