UKIP leader Nigel Farage rejects Muslim charter
Mr Farage has reacted to the document which critics have called "an insult to decent people"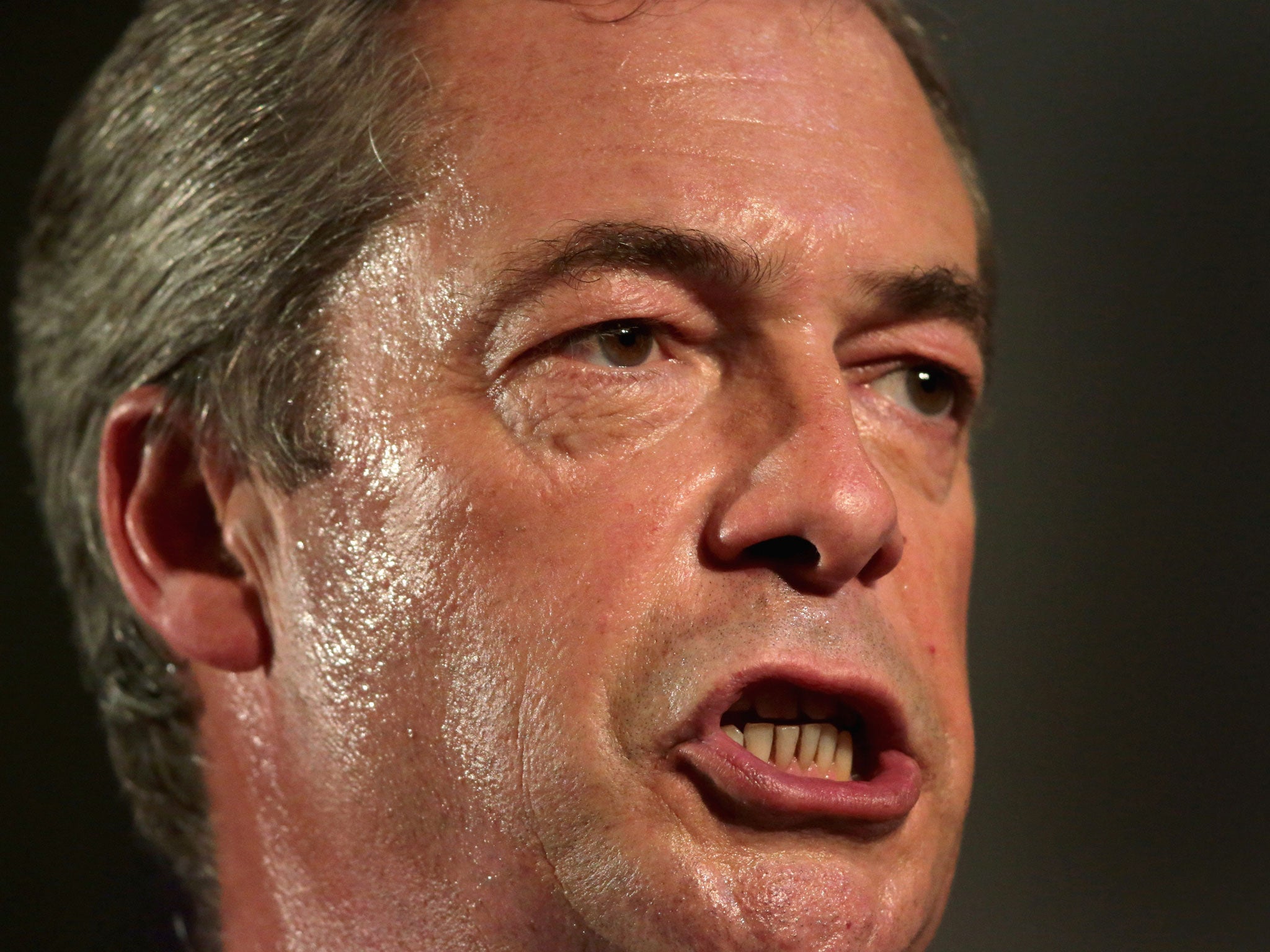 Ukip leader Nigel Farage has disowned "insulting" proposals from one of his MEPs for Muslims to be asked to sign a peace charter.
In a statement, Mr Farage said: "This was a private publication from Gerard Batten in 2006 and its contents are not and never have been Ukip policy. No such policy proposals would have been accepted by Ukip in any case. Ukip believes in treating people equally."
His reaction comes after, Gerard Batten, who sits on the party's National Executive Committee, told The Guardian that he stood by the "charter of Muslim understanding" which he co-authored in 2006. It calls on Muslims to reject parts of the Koran which he claims promote "violent physical jihad".
His comments, which come shortly after Mr Farage vowed to root out "Walter Mitty types" from his party, sparked criticism from Muslim groups and Ukip's political opponents.
The Conservative leader in the European Parliament, Syed Kamall, left a letter on Mr Batten's empty seat at the Parliament chamber in Strasbourg, offering him a guarantee that he had no intention to commit acts of violence or promote extremism.
"Do you have a form I can sign already?" asked Mr Kamall.
"I am anxious to assure you that I have no intention of mounting any attacks on unsuspecting infidels, nor of attempting to radicalise you or anyone else.
"If the forms aren't ready yet, perhaps you would take this note as my guarantee? My wife and family would be most reassured to know you will allow me to stay in Britain, especially since I was born here. Please feel free to drop into my office to discuss this over a cup of tea. I promise you will be entirely safe."
Mohammed Shafiq, the Chief Executive of Muslim thinktank the Ramadhan Foundation, said that suggesting that one particular community should be required to sign a "loyalty pledge" against violence was "offensive and an insult to all decent people".
Liberal Democrat MEP Baroness Ludford, who speaks for the party on justice and human rights, said: "Gerard Batten's comments rip apart Ukip's pretence to be Eurosceptic but not racist.
"His offensive blanket stereotyping of Muslims as jihadists speaks volumes about Ukip's extremism and should warn voters that voting Ukip means associating with hatred and Islamophobia."
The news comes after a former Ukip party chairman was stripped of his membership for 100 years for criticising a fellow member in a Scottish newspaper.
PA
Join our commenting forum
Join thought-provoking conversations, follow other Independent readers and see their replies