Ukip MEP Janice Atkinson apologises after calling Thai constituent a 'ting tong'
Fa Munday and her husband called the comments 'outrageous'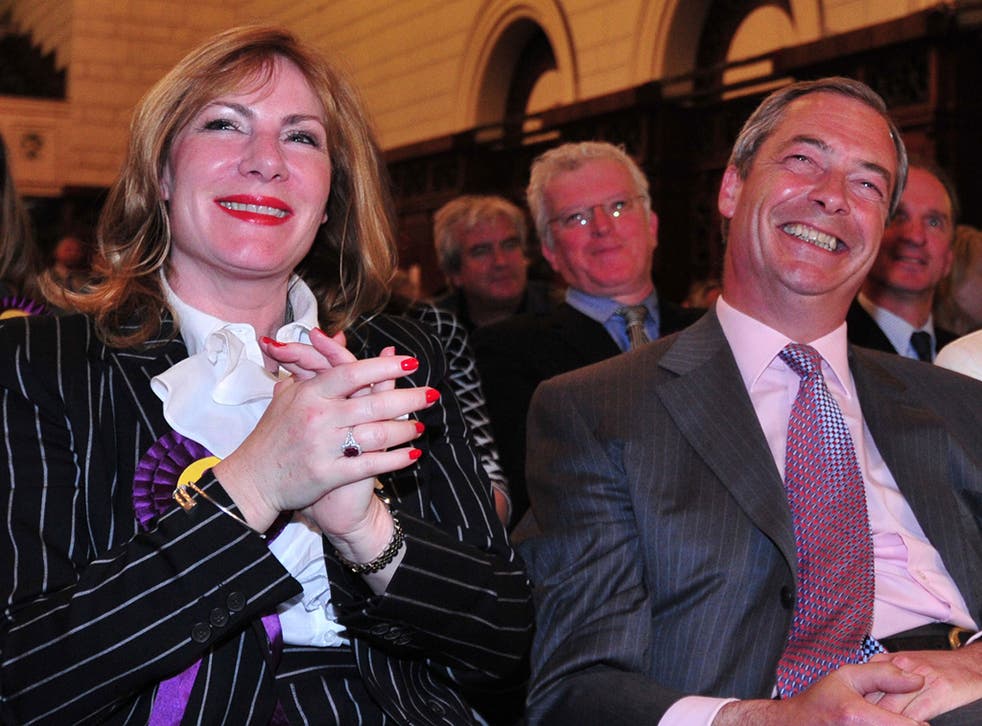 The UK Independence Party (UKIP) has become embroiled in fresh controversy, after South East MEP Janice Atkinson called a Thai constituent a "ting tong".
Atkinson's comments were recorded by BBC South East Today following an interview with the broadcaster. She had met Fa Munday, a mobile food seller in Ramsgate, Kent, and her husband Vincent earlier in the day.
The MEP and author of Ukip's welfare policy has since "profusely" apologised for her language.
Mr Munday, a Ukip supporter, said the couple were shocked by Atkinson's "outrageous" comments.
"It's a bit outrageous, her comments have come as a bit of a shock," he told BBC South East Today. "I'm quite offended."
In the audio footage Atkinson can be heard saying: "...so that was good. We've got Fa who's, I dunno, she's a ting tong from somewhere."
Ukip gaffes and controversies

Show all 18
Ms Atkinson insisted the comments were naive rather than malicious and said she was "incredibly sorry" for offending the couple.
She said: "I deeply regret the words I used and am incredibly sorry. It was poor judgment and naivety on my part rather than words spoken with any malice. I am devastated that I have caused hurt and apologise profusely to both Mr and Mrs Munday."
A Ukip spokesman said: "Janice has apologised for the words she used. Ukip in no way condones the use of language that may reflect prejudice or cause offence and we sincerely hope this matter can be resolved privately."
Ukip has repeatedly faced public outcry over offensive comments made by its members. Last year Godfrey Bloom resigned following a string of incidents including joking that the party's female activists were "sluts", while earlier this year William Henwood, an Enfield council candidate, suggested comedian Lenny Henry should leave Britain to live in a "black country".
The incident comes days after West Midlands Ukip MEP Bill Etheridge sparked a race-row by praising Adolf Hitler's behaviour during speeches, while he was training young Ukip members, the Mail on Sunday reported.
Etheridge later released a statement in which he stressed he "did not endorse Hitler or anybody else".
"I was merely discussing public speaking and the techniques used down the years."
Register for free to continue reading
Registration is a free and easy way to support our truly independent journalism
By registering, you will also enjoy limited access to Premium articles, exclusive newsletters, commenting, and virtual events with our leading journalists
Already have an account? sign in