Ukip named UK's most hated brand, followed by the Tories and Marmite
Meanwhile, Amazon was voted the UK's favourite brand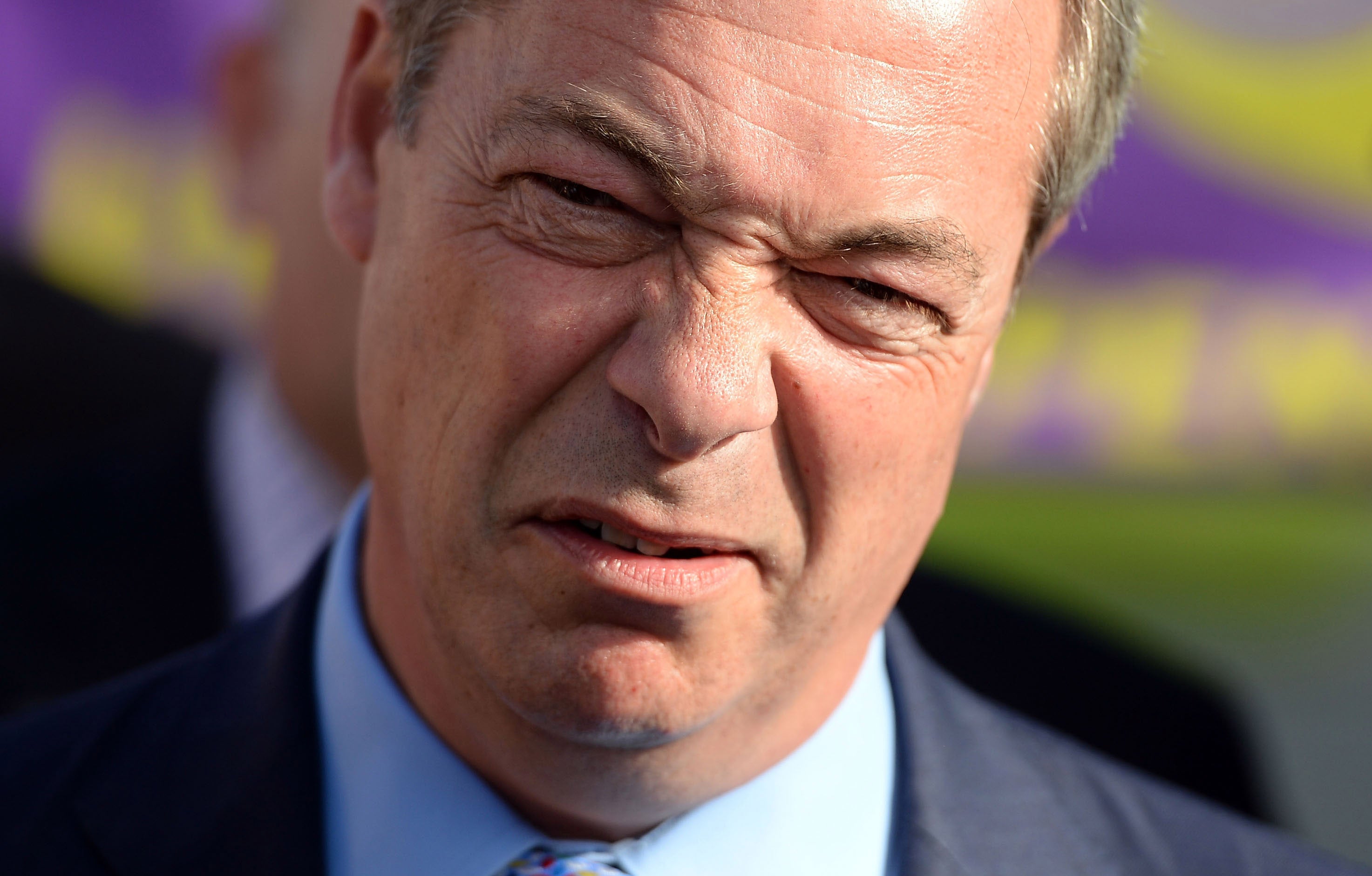 Ukip has been named the most hated brand in the UK, beating even Marmite which uses its 'love it or hate it' divisiveness as a marketing tool.
The euro-sceptic party, which was embroiled in a string of controversies last year, was followed by the Conservative Party in second place, while the yeast-extract spread claimed third.
The Labour Party and Tory coalition partners the LibDems came in as fifth and sixth, respectively.
The UK's most-loved brands and most-hated brands
Show all 10
Budget Irish airline Ryanair, and US fast food chains McDonald's and KFC also made the top ten most hated brands, alongside coffee shop and high-street staple Starbucks.
Perhaps revealing our love-hate relationship with the firm, social media network Facebook managed to find a place in both the most-loved and most-hated lists.
Meanwhile, online shopping giant Amazon topped the list of most-loved brands, closely followed by confectioner Cadbury and crisp manufacturer Walkers.
The survey of 1,500 UK adults by advertising agency Isobel comes after a poll published today showed that the Conservatives have pushed into a four-point lead in the run up to the general election – the biggest surge for the party in two years.
The ICM poll of around 1,000 adults conducted by the Guardian last week shows that David Cameron's party is now on 36 per cent, compared to Labour which fell by one point to 32 per cent.
Top twenty most-loved brands
1 Amazon
2 Cadbury
3 Walkers
4 Heinz
5 BBC1
6 Google
7 Kellogg's
8 Boots
9 Tesco
10 ITV
11 eBay
12 Asda
13 M&S
14 PG Tips
15 Facebook
16 Colgate
17 Coca Cola
18 Aldi
19 BBC2
20 Fairy
Top ten most-hated brands
1 Ukip
2 Conservatives
3 Marmite
4 Ryanair
5 Labour
6 LibDems
7 McDonalds
8 Starbucks
9 Facebook
10 KFC
Join our commenting forum
Join thought-provoking conversations, follow other Independent readers and see their replies