The Ukulele Orchestra of Great Britain wins duel with German 'copycat'
They took action against The United Kingdom Ukulele Orchestra (TUKUO), complaining it could lead to fans booking for the wrong event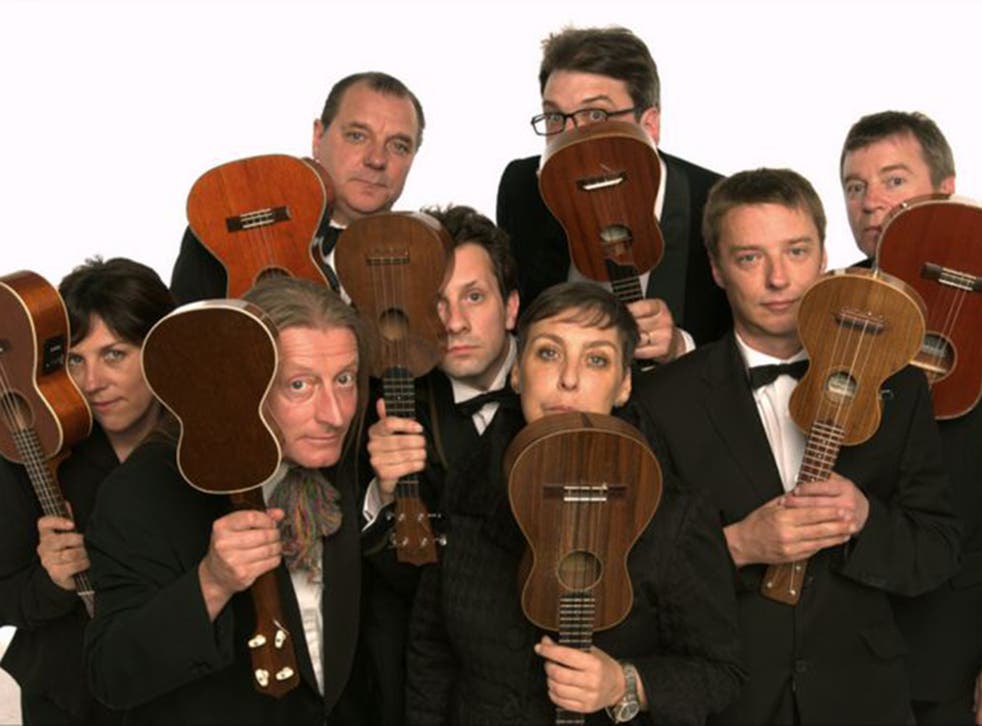 A legal duel between two ukulele orchestras competing over the right to their British-themed names has seen a German-backed group ordered by a court to change its name or stay out of the UK for fear of confusing fans.
The Ukulele Orchestra of Great Britain (UOGB) – the longest-running group of its kind – took action against The United Kingdom Ukulele Orchestra (TUKUO), which played its first gig just four years ago, complaining it was a "copycat" group and could lead to fans booking for the wrong event.
Judge Richard Hacon, of the intellectual property and enterprise court, has agreed. Yellow Promotions, TUKUO's parent company, "misrepresents to a substantial proportion" of the UK public that the two orchestras are the same, he said.
The names were too similar and confusing for fans and he issued a ruling preventing TUKUO's using its name while playing in the UK.
Both line-ups have eight players, wear evening dress and cover much-loved classic songs in a humorous and irreverent style.
"I am also satisfied that this has caused damage to the Ukulele Orchestra of Great Britain's goodwill," Judge Hacon continued. "Concert goers find TUKUO to be of low quality" in comparison.
George Hinchliffe, founder and co-director of the original orchestra, said he was "absolutely delighted" with this judgment. The orchestra celebrates its 30th anniversary this year and said on its website they are "often blamed for the current ukulele revival which is sweeping the globe". David Bowie and Michael Palin are among its fans.
"We have worked hard for 30 years to create a unique show and the court has now recognised that copycat musical performances cannot trade off the reputation of established groups," Mr Hinchliffe said.
TUKUO performed its first UK show last October in Lincoln's Theatre Royal, three years after their debut performance. In the past, music director of the rival, Peter Moss, said it was not true they had copied the others, calling them a "semi-professional outfit". They were unavailable for comment.
Join our new commenting forum
Join thought-provoking conversations, follow other Independent readers and see their replies