Man 'wielding axe' shot by police in Hull city centre
Man 'wielding axe' shot by police in Hull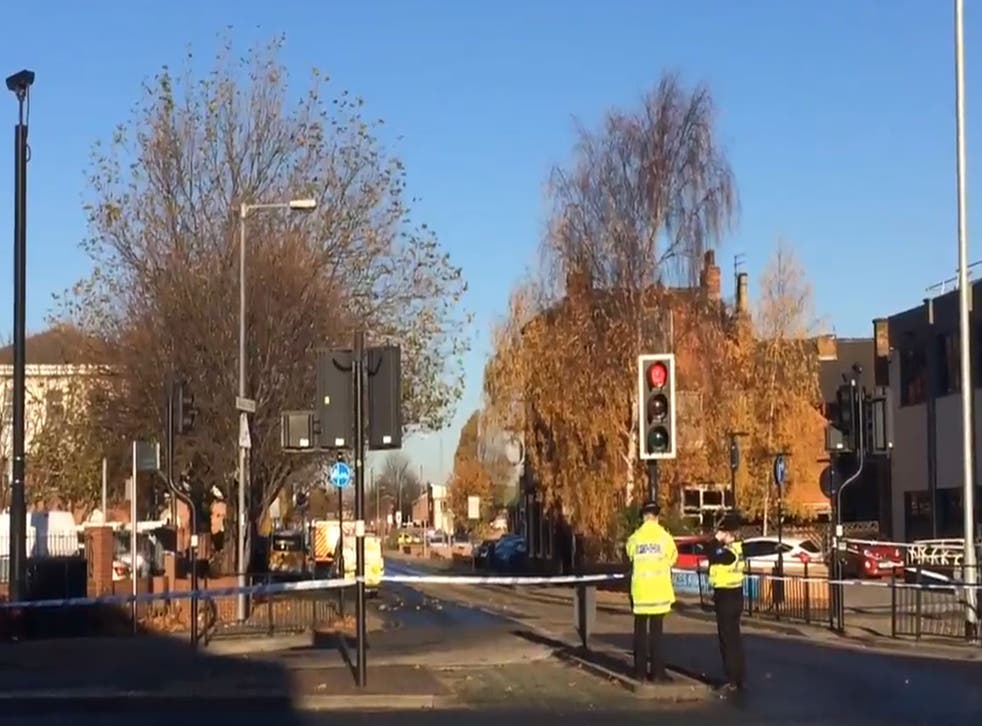 A man allegedly seen carrying a 'double-ended' axe has been shot by police in Hull.
Humberside police confirmed that a 31-year-old man was injured at 9.37am today after shots were fired by officers.
Armed officers were sent to the scene next to a Post Office following "concerns for the safety of the public".
Onlookers say they saw an injured man with an axe in the street and have been told not to go outside, reports the Hull Daily Mail.
Passerby Kevin Hollis, speaking to the newspaper, said: "I've been told that a guy with an axe was attacking a car, and he was shot twice."
Witnesses reported a huge police presence in the Charles Street area of the city, with several streets cordoned off and firefighters at the scene.
The man, who cannot yet be named, is now receiving medical attention.
Large screens have been put up around a car park in Francis Street and one around a nearby building.
An investigation is underway and the shooting has been referred to the Independent Police Complaints Commission.
Register for free to continue reading
Registration is a free and easy way to support our truly independent journalism
By registering, you will also enjoy limited access to Premium articles, exclusive newsletters, commenting, and virtual events with our leading journalists
Already have an account? sign in
Register for free to continue reading
Registration is a free and easy way to support our truly independent journalism
By registering, you will also enjoy limited access to Premium articles, exclusive newsletters, commenting, and virtual events with our leading journalists
Already have an account? sign in
Join our new commenting forum
Join thought-provoking conversations, follow other Independent readers and see their replies