Drivers of low emission cars may receive green number plates as a 'badge of honour'
 'It is a brilliant way of helping increase awareness of their and might encourage people to think about how one could fit into their own travel routine'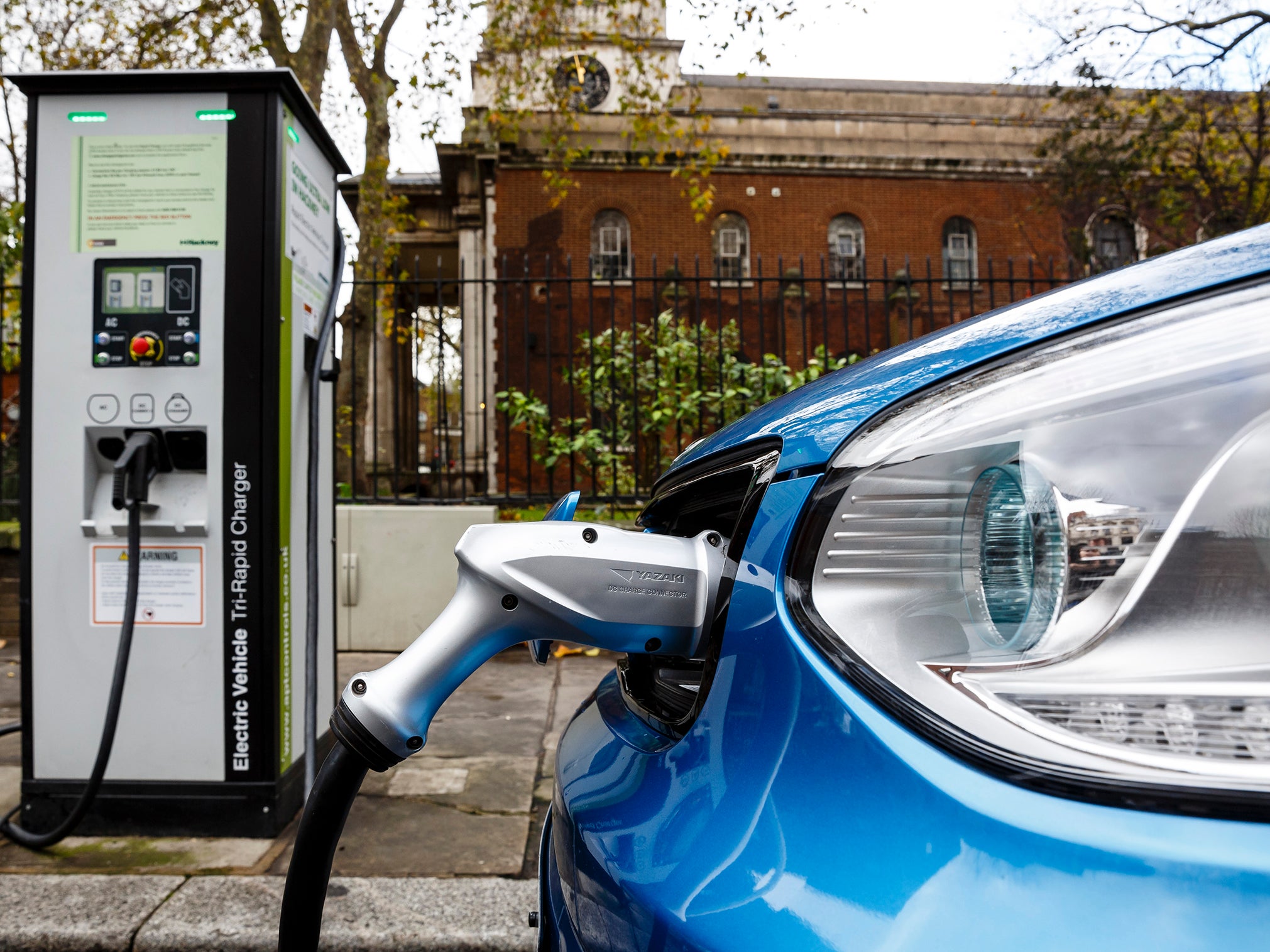 Drivers of ultra-low emission vehicles could be given new green number plates as a "badge of honour" which could give them special privileges.
Plans under consideration by ministers would see cars, vans and taxis which conform to high environmental standards given the special registration plates, along the line of schemes in Norway, Canada and China.
Green number plates could help support local incentives for electric cars by allowing access to special bus or low emission vehicle lanes, charging bays or ultra-low-emission zones.
Plans for a forthcoming consultation were announced on Sunday and could pave the way for the plates to be installed on UK vehicles in the next few years.
It will consider potential designs for the eye-catching plates, which could include being entirely green on the front, back or both sides of the vehicle, or a green symbol.
Transport secretary Chris Grayling said: "The UK has a proud history of leading the world in technological advances and that is no different for ultra-low emission vehicles, where we are at the forefront of innovation and testing.
"This new cleaner, greener transport has the potential to bring with it cleaner air, a better environment and stronger economies for countries around the world.
"Adding a green badge of honour to these new clean vehicles is a brilliant way of helping increase awareness of their growing popularity in the UK and might just encourage people to think about how one could fit into their own travel routine."
The announcement comes as the UK prepares to host the world's first zero emission vehicle summit.
Steve Gooding, director of the RAC Foundation, said: "Far from standing out from the crowd, increasingly the new electric cars coming to market are indistinguishable from their everyday petrol or diesel-powered equivalents; a green number plate could become a badge of honour for motorists and businesses wanting to signal their environmental credentials.
"Potential EV owners might welcome this as a subtle way of showing that they are joining a small but fast-growing club – there are now at least 168,000 cars on the road that have been bought with the government's plug-in grant scheme and numbers are rising steadily."
The behavioural insights team – originally set up as Whitehall's "nudge unit" to promote changing the way people acted – said the plan could help "normalise" electric vehicle use.
Elisabeth Costa, director at the behavioural insights team, said: "We support efforts to increase awareness of the numbers of clean vehicles on our roads. Simple changes based on behavioural science can have a big impact.
"Green plates would be more noticeable to road users and this increased attraction can help normalise the idea of clean vehicles, highlighting the changing social norms around vehicle ownership."
Press Association
Join our commenting forum
Join thought-provoking conversations, follow other Independent readers and see their replies