UN denounces British government for failing to protect disabled peoples' rights
Damning report finds ministers have failed those with disabilities through catalogue of welfare policies in recent years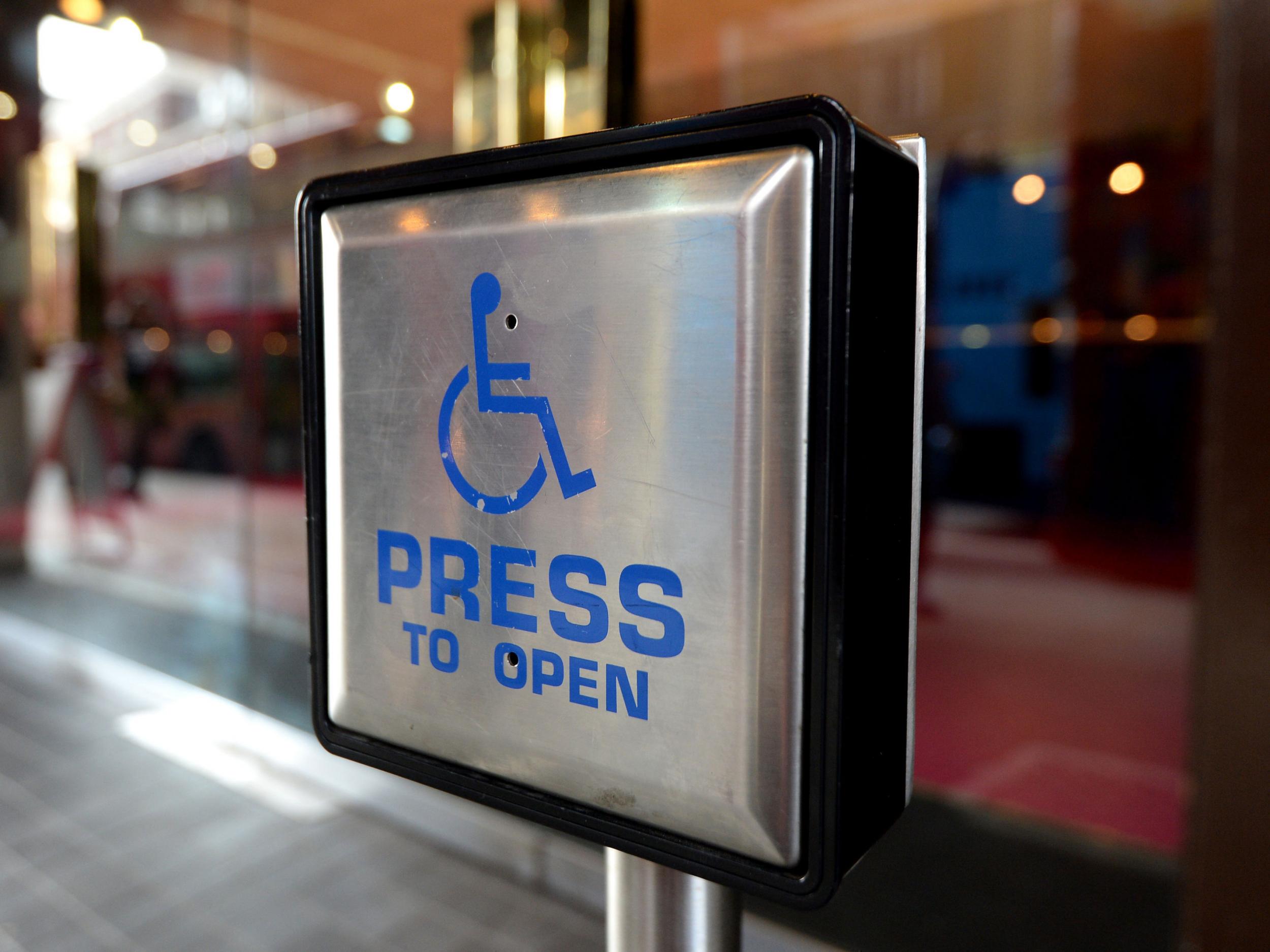 The Government has been criticised by the United Nations for failing to uphold the rights of disabled people through a string of austerity policies.
An inquiry into the UK's progress in fulfilling its commitments to a major UN convention found ministers have failed people with disabilities through a catalogue of policies in recent years, affecting a range of areas from access to healthcare to equality in education and work.
A rise in disabled pupils not in mainstream education and a "persistent" employment gap facing disabled adults were among a string of accusations outlined in the report, published this week by the UN committee on the Rights of Persons with Disabilities, after it spent two days grilling Government officials in Geneva.
The inquiry concluded that the UK has failed to ensure the UN Convention on Disabled Peoples' Rights, to which it has been a signatory since 2007, is reflected in current policies and laws.
Charities and campaigners described the findings as a "grim reality check" for the Government, while opposition politicians have warned the UK is "going backwards" on disability rights. They said ministers should be "shamed into action" by the report.
UK legislation has "failed to recognise living independently and being included in the community as a human right", the report stated, citing cuts to social protection schemes related to housing and budgets for independent living.
The UN panel said there was a lack of support for disabled people to live independently, accusing the Government of transferring the responsibility to local authorities without providing the necessary funds.
In a scathing attack on the UK's education policy for disabled children, the committee also said the education system "segregates" pupils with disabilities, and raised concerns that the number of children in "special schools" was on the rise.
"The education system is not geared to respond to the requirements for high-quality inclusive education, in particular the practices of school authorities turning down enrolment of student with disability who is deemed as disruptive to other classmates," the report states.
"Education and training of teachers in inclusion competences is not reflecting the requirements of inclusive education."
Access to healthcare for disabled people was raised as another major concern, with the committee stating there is a lack of access to sexual health services and family planning education.
The inquiry also found a "persistent" employment gap and pay gap for disabled people, describing as "insufficient" measures to improve employment for disabled people on the open labour market, which it states is in breach of obligations outlined by EU law.
In a sign that there is underlying racism in the treatment of disabled people in the UK, the committee expressed "deep concern" over evidence that people from ethnic minorities who are disabled are more likely to be subject to physical, mechanical and chemical restraint, including the use of Taser guns.
Responding to the findings, Liberal Democrat spokesperson on disabilities, Baroness Celia Thomas, who is herself disabled, accused Britain of regressing on disability rights, and expressed hope that the report would "shame the Government into action".
"Britain was the world trailblazer on disability rights. Now we are going backwards, with disabled people bearing the brunt of austerity – and that is a disgrace," she said.
"This is a damning report and should shame the government into action. We demand a full assessment of all government activity on disabled rights. There is so much the Government could do that would actually be cost-neutral.
"The taking away of motability cars for instance has forced thousands of disabled people to give up work, which is not only hugely devastating for them, it is economically illiterate. After this report maybe the Government will finally be forced to listen."
The findings come nearly a year after the same UN committee issued a searing report on austerity policies introduced by the Tories, which the Government dismissed at the time as "patronising and offensive".
Kamran Mallick, chief executive of Disability Rights UK, one of the organisations that submitted evidence to the committee, said the report was "a grim reality check" for the UK government and its record on ensuring the human rights of disabled people.
"After nearly a week considering the UK's record, the committee paints a worrying picture of the battles disabled people face every day as they seek to lead independent lives.
"We were proud to give evidence to the committee alongside other deaf and disabled people's organisations. The UK government should now cut the rhetoric and start delivering on these excellent recommendations."
Equality and Human Rights Commission chair, David Isaac, meanwhile said: "This is a damning assessment by UN experts of the failure to protect disabled people's rights across many areas of life in the UK. We have long urged the Government to make changes and the UN recommendations are further proof that immediate action must be taken.
"Drastic cuts to health and social care budgets have had an impact on disabled people's ability to live independently; barriers to accessing justice persist and there are significant gaps in legal protection for disability rights. If Government is serious about delivering a fair and equal society it must involve disability groups to help design and implement new policies to ensure that disabled people are no longer treated like second class citizens."
A Government spokesperson said: "We're disappointed that this report does not accurately reflect the evidence we gave to the UN, and fails to recognise all the progress we've made to empower disabled people in all aspects of their lives.
"We spend over £50bn a year to support disabled people and those with health conditions – more than ever before, and the second highest in the G7.
"We're committed to furthering rights and opportunities for all disabled people, which is why it is encouraging that almost 600,000 disabled people have moved into work in the UK over the last four years.
"We're also a recognised world leader in disability rights and equality, which is why we supported the development of the UN convention."
Join our commenting forum
Join thought-provoking conversations, follow other Independent readers and see their replies