UN nuclear disarmament talks: UK Government not attending discussions labelled 'reckless and irresponsible'
'I don't think it's taking nuclear disarmament seriously,' Green Party leader Caroline Lucas tells The Independent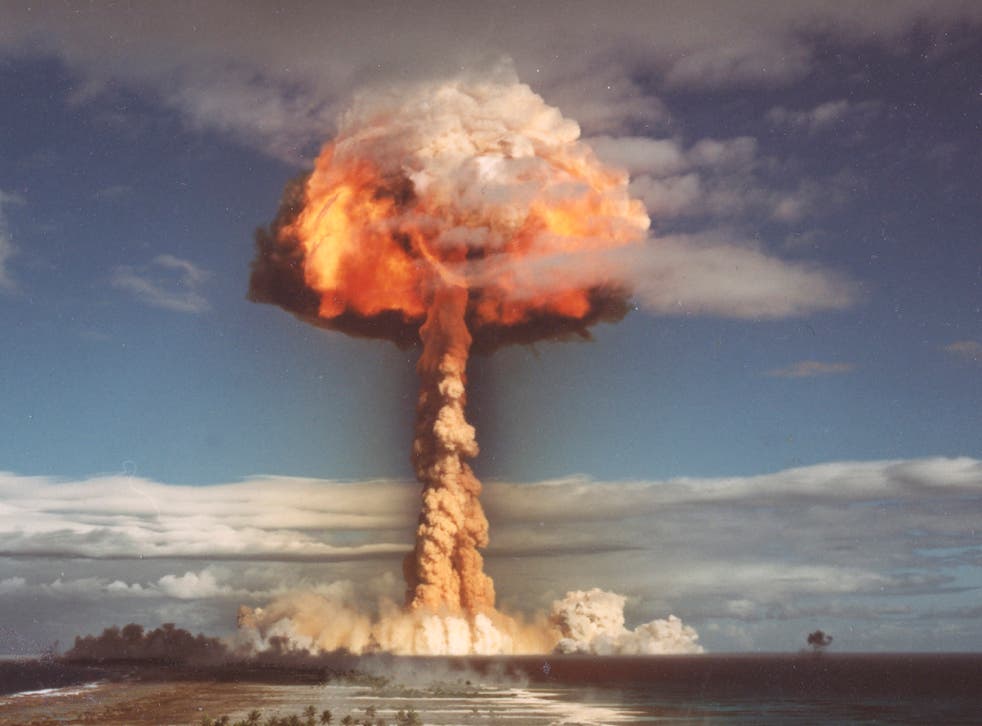 The Government has been called "reckless and irresponsible" after it refused to send a single representative to United Nations (UN) talks about a ban on nuclear weapons.
The Foreign Office revealed that no one from the UK attended a February meeting ahead of the negotiations and no one would go to the discussions when they take place later this month.
It was responding to a parliamentary question by Green Party co-leader Caroline Lucas, who told The Independent that it showed the Government was being "massively hypocritical" and failing in its commitment to working towards a world without nuclear weapons.
"I don't think it's taking nuclear disarmament seriously and it's hugely reckless and irresponsible," she said.
In October, UN member states voted overwhelmingly to start talks for the treaty.
A total of 123 nations favoured the measure, but the UK was strongly opposed to it, along with other nuclear powers including Russia, Israel and France.
"The Government has said it's committed to multilateral nuclear disarmament," Ms Lucas said, adding that whenever ministers are asked to get rid of Trident – the UK's nuclear weapons system – they "always say we're not going to because it's unilateral."
The Brighton MP said: "Now there's opportunity to have a multinational set of negotiations and they're not even bothering to turn up. I just think it's mind blowing."
Although the talks may not immediately agree on an outright ban, Ms Lucas said they were an important step towards reducing nuclear weapons internationally.
"Essentially what such a major global moment does is to help delegitimize the weapons," she said, "that can't be underestimated.
"So although clearly we're not going to have the nuclear weapons states signing up by June, the very existence of that treaty will make it more likely that those countries that have them will begin to negotiate to get rid of them."
UK news in pictures

Show all 50
Ms Lucas has applied to the Backbench Business Committee to get parliamentary time allocated to debating whether the UK should be represented at the UN talks.
In response to Ms Lucas's parliamentary question, Sir Alan Duncan, the Minister of State for Foreign and Commonwealth Affairs said: "The UK did not participate on the organisational meeting on negotiating a treaty to prohibit nuclear weapons on 16 February and will not attend the substantive negotiations starting on 27 March.
"We do not believe these negotiations will lead to effective progress on nuclear disarmament.
"The best way to achieve this goal is through gradual multilateral disarmament negotiated using a step-by step approach and within existing international frameworks."
Join our new commenting forum
Join thought-provoking conversations, follow other Independent readers and see their replies