Police officer 'who became addicted to heroin' undercover can seek damages from Greater Manchester Police, court rules
Robert Carroll began working undercover in 2009, posing as a drug user and in 2013 was said to be addicted to heroin
Cathy Gordon
Friday 01 December 2017 18:51 Comments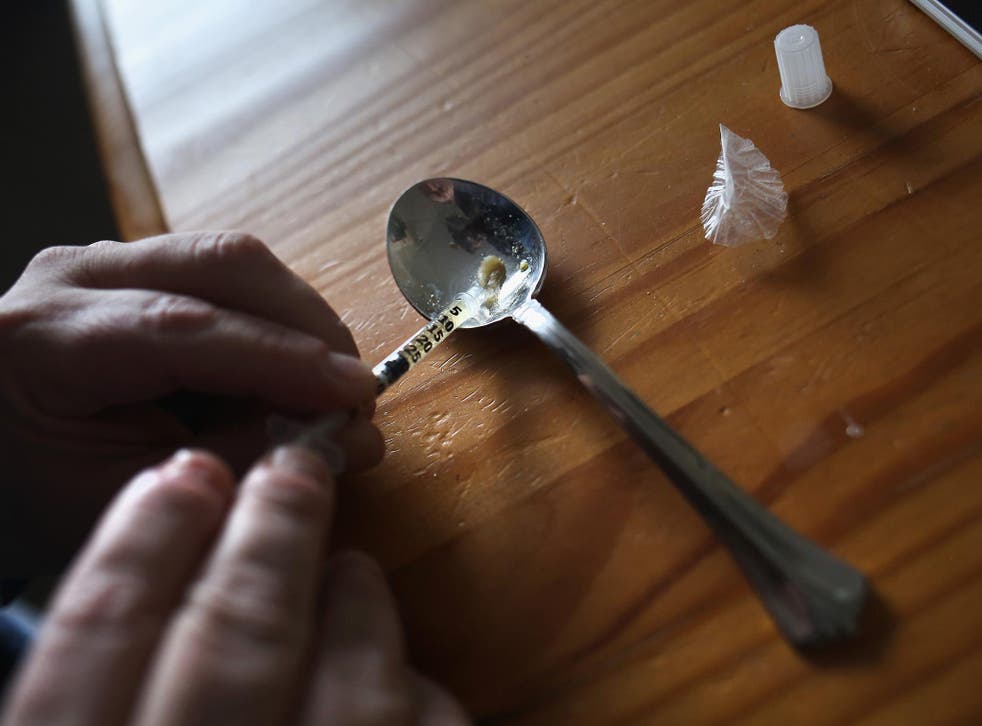 A former police officer who says he became addicted to heroin while working undercover as a drug user can pursue damages action against the force which employed him following a decision by leading judges.
Robert Carroll won a ruling from Court of Appeal judges in London on Friday which paved the way for him to continue his claim against the chief constable of Greater Manchester Police.
Master of the Rolls Sir Terence Etherton, Lord Justice Hickinbottom and Mr Justice Turner dismissed an appeal by the chief constable against the decision of a judge at Manchester county court in 2015 which allowed the claim to proceed.
Mr Carroll, who is in his 40s, says that in about February 2009 he was instructed to pose as a drug user on Manchester's Wythenshawe estate to identify drug dealers and make test purchases of drugs from them.
Sir Terence said Mr Carroll had brought a claim for damages for personal injuries against the chief constable, alleging negligence and breaches of regulations.
The judge explained: "In very broad terms, the essence of the claim is that, due to the negligence and breaches of regulations by those for whom the defendant is vicariously liable, the claimant became addicted to heroin and has suffered consequential psychiatric and other harm due to his training for, and execution of, undercover police activity posing as a drug user to make test purchases."
World's 10 deadliest street drugs

Show all 10
A claim form was issued in November 2013, and the "primary pleaded injury was addiction to heroin, as a consequence of which the claimant suffered from the symptoms of the opioid use and depression".
Sir Terence said Mr Carroll left the undercover unit and returned to normal duties in November 2009. In July 2012 he was suspended from duty when a number of allegations against him were investigated. In November 2013 he entered pleas of guilty to offences of theft and misconduct in public office.
The judge added: "There was a written basis of plea, which stated that, while he was dependent on heroin, he swapped his baton and his CS gas for drugs, and also while on duty he absented himself from his work when he went to his co-defendant's house in an attempt to secure heroin''.
Mr Carroll was sentenced to a total of 14 months imprisonment and as a result was dismissed from the force.
Sir Terence said Mr Carroll conceded he had lodged his claim outside the legal time limit, but it was his case that the county court judge was entitled to reach the conclusion that he could exercise his discretion to "disapply" that limit.
Rejecting the chief constable's appeal, Sir Terence said: "So far as concerns the legal strength of the claim, it would be entirely inappropriate at this stage to conduct a mini-trial on very limited evidence.
"It cannot be said that the claim is so weak or inherently implausible that it could be struck out or dismissed on summary judgment.
"If the claim is made out, then the claimant will have suffered significant loss and damage as a result of the defendant's negligence."
Press Association
Register for free to continue reading
Registration is a free and easy way to support our truly independent journalism
By registering, you will also enjoy limited access to Premium articles, exclusive newsletters, commenting, and virtual events with our leading journalists
Already have an account? sign in
Join our new commenting forum
Join thought-provoking conversations, follow other Independent readers and see their replies