Domestic abuse victims at risk because universal credit paid into one bank account, campaigners warn
Just 20 of the 85,000 households receiving universal credit payments divide their payment between two members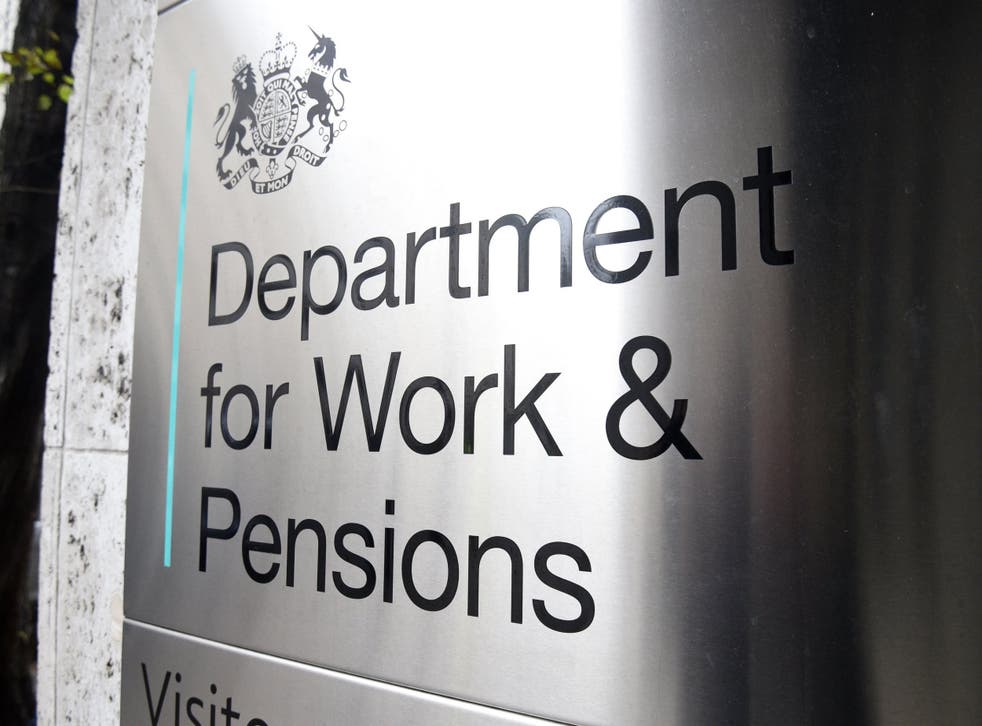 Domestic abuse victims are at risk from controlling partners because their universal credit benefits are being paid into a single shared bank account, campaigners have warned.
The most recent government figures revealed just 20 of the 85,000 households receiving universal credit payments in the UK in August had their payments divided between two members.
In Scotland, not one woman has received their universal credit under the split payment scheme which divides money between two claimants, Department for Work and Pensions (DWP) statistics showed.
Campaigners have long been pushing ministers to overhaul universal credit so payments are automatically split between couples – warning the current system allows abusive partners to take control of the whole budget and leaves vulnerable women and their children reliant on them to survive.
Universal credit currently only allows claims to be split between partners in "exceptional circumstances". Some 1.3 million people are currently claiming the benefit.
SNP MSP Shona Robison called on the UK government to take "immediate action", saying the system left domestic abuse victims "open to financial control".
The Dundee City East MSP said: "It's incredibly worrying that not one recipient of universal credit in Scotland receives split payments. Women's groups have made clear time and time again that this system must be changed to protect vulnerable victims of domestic abuse from further harm.
"Our welfare system should be designed with the safety and security of those who receive support in mind. While the Scottish government has opened discussions with the DWP to change the system in Scotland, a simple amendment by the Tories at Westminster could offer protection to women UK-wide."
Research by domestic violence charity Women's Aid has found 85 per cent of women in abusive relationships believed such an application would trigger even greater abuse.
Katie Ghose, of Women's Aid, said the group had long called for the DWP to collect and publish data on the number of cases where domestic abuse is the reason for claimants applying for payments to be split, as well as the amount of applications refused and the grounds for refusal.
She added: "From our work with survivors, we know that requesting a split payment could put many survivors at further risk if not administered safely and without this essential data, we do not know if the current split payment system is effectively protecting any survivors from financial abuse.
"Universal credit was not designed with survivors' safety in mind. We know from our research into the impact of universal credit that it risks exacerbating financial abuse for survivors and poses an additional barrier to survivors' ability to escape the abuse. We want a welfare system that has survivors' safety at its heart so every woman can be supported to escape domestic abuse."
The roll-out of universal credit has been plagued by controversy – with warnings people are being pushed into debt, rent arrears and reliance on food banks due to delays in payments.
UK news in pictures

Show all 50
In August, a report by the Work and Pensions Committee warned of the dangers universal credit poses to victims of domestic violence.
"He'll wake up one morning with £1,500 in his account and piss off with it, leaving us with nothing for weeks," one mother told MPs.
Frank Field, the Labour chairman of the committee, said: "This is not the 1950's. Men and women work independently, pay taxes as individuals, and should each have an independent income.
"Not only does universal credit's single household payment bear no relation to the world of work, it is out of step with modern life and turns back the clock on decades of hard-won equality for women."
The report said: "DWP itself recognises the risk that requesting such an arrangement poses to survivors. The perpetrator will realise the survivor has requested the split when their own payments fall, potentially putting them in great danger. In light of this risk, many survivors simply will not request a split."
Figures released by the Office for National Statistics last month showed that between April 2014 to March 2017, 239 women were killed by a partner or ex-partner. All but one of the suspects were male.
Support free-thinking journalism and attend Independent events
A DWP spokesperson said: "Abuse in any form is completely unacceptable and all our staff are trained to support victims. DWP staff can offer urgent payments within three hours for those who need it and can direct individuals to specialist organisations who can offer further support.
"We know there is more to do and talks are ongoing with the Scottish government to support the development of their split payment policy."
Register for free to continue reading
Registration is a free and easy way to support our truly independent journalism
By registering, you will also enjoy limited access to Premium articles, exclusive newsletters, commenting, and virtual events with our leading journalists
Already have an account? sign in
Register for free to continue reading
Registration is a free and easy way to support our truly independent journalism
By registering, you will also enjoy limited access to Premium articles, exclusive newsletters, commenting, and virtual events with our leading journalists
Already have an account? sign in
Join our new commenting forum
Join thought-provoking conversations, follow other Independent readers and see their replies