DWP loses Court of Appeal Universal Credit case against four mothers who faced destitution
'I find it unbelievable that the government has fought this case in the courts for so many years, it should not have taken the Court of Appeal to tell them something which is just a matter of common sense,' says single mother
Maya Oppenheim
Women's Correspondent
Monday 22 June 2020 22:50 Comments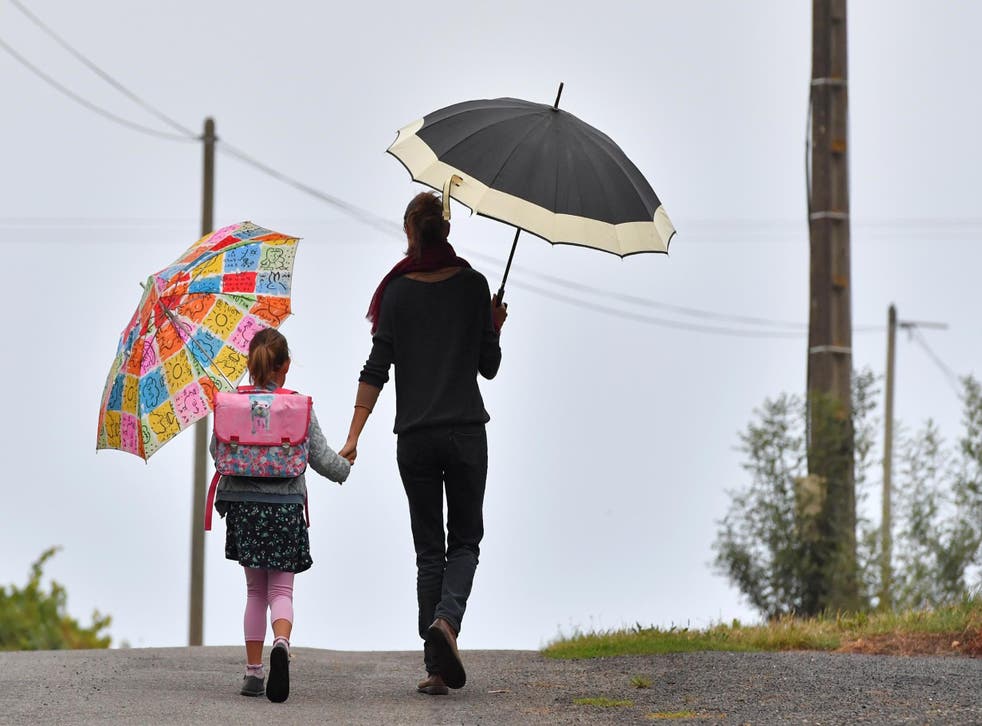 Four single mothers who were left struggling to subsist after dealing with massive variations in Universal Credit payments have won a Court of Appeal case.
The government will now be forced to overhaul an issue with Universal Credit which leads to "considerable hardship" for tens of thousands of working families after the Department for Work and Pensions (DWP) lost a case at the Court of Appeal on Monday.
Issues around Universal Credit, which the court ruled were "irrational", crop up when people claiming the benefit get paid by their employer on a different day due to their normal pay day happening to be on a weekend day or a bank holiday.
This results in their benefit payments substantially shrinking due to the system wrongly judging them as having been paid twice in one Universal Credit assessment time period.
The four mothers, whose Universal Credit payments differed massively due to such problems, won their case at the High Court in January last year but the Court of Appeal has now ruled in favour of them and rebuffed the appeal case launched by the DWP.
Danielle Johnson, one of the single mothers who is a school-dinner lady, gets her wages on the last working day every month while her benefit assessment time slot stretches from the last day of the month to the penultimate day of the next month.
Her salary goes into her bank account a day or so earlier when a weekend sometimes falls at the end of the month, but the universal credit computerised system wrongly percieved that as her making double as much money in a single month. The error led to her sometimes losing around £500 a year.
The four mothers, who had the backing of Child Poverty Action Group (CPAG), all fell into rent arrears, were forced to borrow money and resort to food banks to feed themselves.
Commenting after the judgement, Ms Johnson said: "I get a regular monthly salary and the support I get from universal credit should reflect that. I am relieved that the judgment means that the government must now act to ensure that I and others affected will no longer lose out on money and will have a steady cash flow.
"I find it unbelievable that the government has fought this case in the courts for so many years, it should not have taken the Court of Appeal to tell them something which is just a matter of common sense."
Three judges at the Court of Appeal ruled "the failure of the Secretary of State to ensure that the regulations cater for the phenomenon of 'non-banking day salary shift' is unlawful" in a judgement handed down on Monday.
The judges said up to 85,000 universal credit claimants may be directly impacted by the ruling.
Victoria Benson, chief executive of Gingerbread, the leading charity for single parent families, celebrated the Court of Appeal ruling.
"It is fantastic that good sense has prevailed and that the DWP has lost its appeal against four single parents who challenged the rigid way in which the universal credit system is calculated for their earnings," she told The Independent. "This left these single parents in hardship including a reliance on food banks and affected their ability to stay or progress in work. From calls to our helpline we know that this is an issue for many more single parents. We would urge the government to accept the decision of the Appeal Court and urgently introduce flexibility between pay days and universal credit assessment periods."
In the judgment, Lady Justice Rose said: "The threshold for establishing irrationality is very high, but it is not insuperable. This case is, in my judgment, one of the rare instances where the Secretary of State for Work and Pensions' (SSWP) refusal to put in place a solution to this very specific problem is so irrational that I have concluded that the threshold is met because no reasonable SSWP would have struck the balance in that way."
Register for free to continue reading
Registration is a free and easy way to support our truly independent journalism
By registering, you will also enjoy limited access to Premium articles, exclusive newsletters, commenting, and virtual events with our leading journalists
Already have an account? sign in
Register for free to continue reading
Registration is a free and easy way to support our truly independent journalism
By registering, you will also enjoy limited access to Premium articles, exclusive newsletters, commenting, and virtual events with our leading journalists
Already have an account? sign in
Join our new commenting forum
Join thought-provoking conversations, follow other Independent readers and see their replies