Government attacked over catalogue of errors in universal credit rollout as report shows it fails to deliver savings
Damning assessment of controversial welfare payment reveals it is failing to monitor and manage hardship suffered by vulnerable people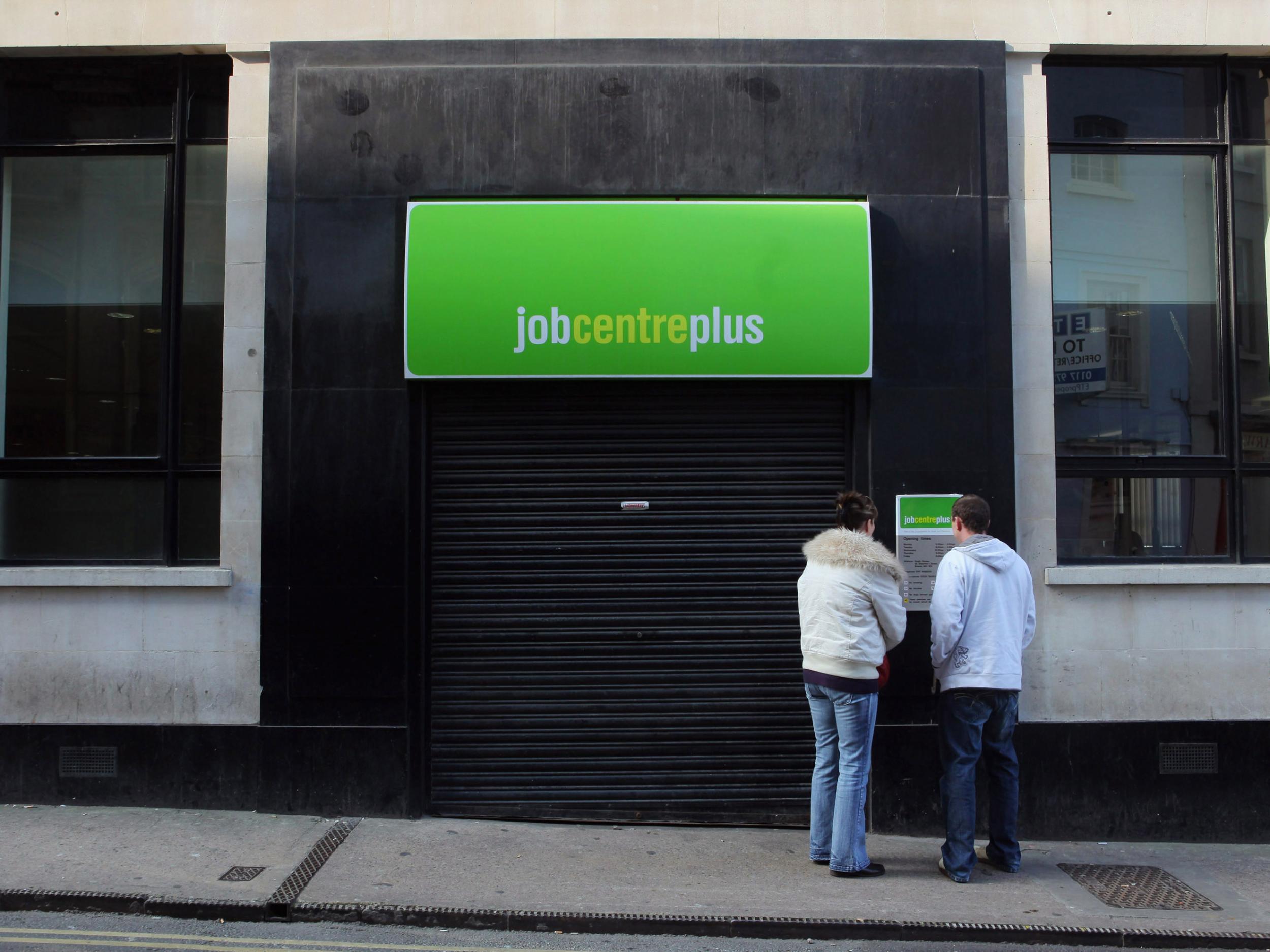 Ministers have been accused of presiding over a catalogue of errors in universal credit as a major report finds the new benefit is failing to deliver value for money and is pushing claimants into further financial struggle.
The damning assessment of the welfare payment reveals its introduction has taken significantly longer than intended, while authorities have failed to monitor and manage the hardship suffered by the vulnerable as a result of long delays.
The National Audit Office (NAO) report today found universal credit may cost more than the social security system it replaces – and warned there was no way of measuring whether it will meet its economic aim of getting 200,000 more people into work.
Disabled People Against Cuts protest outside UK parliament against universal credit and Syria airstrikes
The judgement comes as the High Court ruled yesterday that the rollout had been unlawfully discriminating against people with disabilities by taking "essential benefits" from claimants, in the first legal test against universal credit.
Charities called on ministers to urgently rectify "fundamental design and delivery problems" in the reforms, saying it had become a "nightmare" for thousands of people, who had been pushed people into debt, rent arrears and dependence on food banks as a result of delays.
Margaret Greenwood, Labour's shadow secretary of state for work and pensions, accused the government of "shamelessly ignoring warning after warning" about the impact of the reform, adding: "The Conservatives must show some compassion to the people struggling to cope."

But Gillian Guy, chief executive of Citizens Advice, said the findings came as no surprise.

"Since universal credit was first introduced, we have helped tens of thousands of people who have struggled with the new system. Many of those are finding it hard to make their claim, which can further hamper their chances of receiving their benefit on time," she said.

"The government must take action to fix these unacceptable problems with universal credit, ensuring people are paid on time and that adequate support is in place. This is especially important as the pace of the rollout increases."
Introduced in 2013 to bring "fairness and simplicity" to Britain's social security system, universal credit rolls six major working-age benefits, including job seeker's allowance, tax credit and housing benefit into one payment.
But the NAO concluded that the benefit had not delivered value for money and it was uncertain that it ever would, with costs running to £699 per claim, against an ambition of £173 by 2024-25.
Its introduction was to be completed by last October, but after a number of problems only about 10 per cent of the expected caseload are currently claiming universal credit, said the report.
Last year around one in four new claims – 113,000 people – were not paid in full on time, with late payments delayed on average by four weeks. From January to October 2017, 40 per cent of those affected by late payments waited in total around 11 weeks or more, and 20 per cent waited almost five months.
Despite improvements, in March 21 per cent of new claimants still did not receive their full entitlement on time, with 13 per cent receiving no payment on time.
The NAO also accuses the government of not showing sufficient sensitivity towards some claimants and failing to monitor how many claimants are having problems with the programme, or have suffered hardship.
The report reveals increases in rent arrears had been reported by local authorities, housing associations and landlords in areas where universal credit had been introduced, with some private landlords telling the NAO they have become reluctant to rent to claimants.
In three of the four areas the NAO visited, and for which data was available, the use of food banks increased more rapidly after the full service was rolled out to the area.
Universal Credit leading to "unprecedented" levels of debt and people "stealing" to survive
A poll for The Independent revealed last week that nearly 4 million adults had been forced to use food banks, with similar numbers also forced to skip meals and borrow money as austerity measures leave them "penniless with nowhere to turn".
The report states that, despite the problems, returning to the old system would now be "so complex and costly" that there was no real alternative but to continue with universal credit.
Amyas Morse, head of the NAO, said: "The Department for Work and Pensions has kept pushing the universal credit rollout forward through a series of problems. We recognise both its determination and commitment, and that there is really no practical choice but to keep on keeping on with the rollout.
"We don't think the DWP has shown the same commitment to listening and responding to the hardship faced by claimants. We think the larger claims for universal credit, such as boosted employment, are unlikely to be demonstrable at any point in future. Nor for that matter will value for money."
Meg Hillier MP, chair of the public accounts committee, said: "The government's introduction of universal credit has been one long catalogue of delay, with huge impact on people's lives.
"After eight years' work and £1.3bn spent on the project, not even 10 per cent of claimants have transferred. Many who have moved are suffering hardship but the DWP does not accept it is at fault.
"The DWP needs to wake up and understand what is going so wrong before future claimants share a similar fate."
Theresa May asked about woman who has 4p to her name due to Universal Credit
Children's charities warned many families on low incomes had been left struggling to keep their heads above water, while offering "little or no value for money" to the taxpayer.
Alison Garnham, chief executive of Child Poverty Action Group, said yesterday: "The picture the NAO presents is justifiably bleak. On the ground, new claimants can't even be sure they will be paid in full and on time. And how many people will be helped into work by the benefit is far from clear.
"Today's report must give ministers pause for thought. Will the government press on with a programme that is demonstrably failing – causing financial misery for families – or will it restore the money that's been taken out of universal credit in an effort to rehabilitate it for struggling families?"
Anthony Painter, director of action and research at the Royal Society of Arts, said universal credit had failed on its own terms and a "radical rethink" was required to mitigate the "very real harmful impacts" of the social security benefit.
"It promised to be easier to deliver but is proving an administrative nightmare, and most importantly it promised to be much more humane but has led to delays, debt and destitution," he said.
A DWP spokesman said: "Previous administrations poured billions into an outdated system with a complex myriad of benefits, which locked some people into cycles of welfare dependency. Whereas we are building a benefit system fit for the 21st century, providing flexible, person-centred support, with evidence showing universal credit claimants getting into work faster and staying in work longer.
"Universal credit is good value for money and is forecast to realise a return on investment of £34bn over 10 years against a cost of £2bn, with 200,000 more people in work. Furthermore, 83 per cent of claimants are satisfied with the service and the majority agree that it 'financially motivates' them to work.
"As the NAO acknowledges, we have made significant improvements to universal credit as part of our 'listen and learn' approach to its rollout, and it's on track to be in all job centres nationally by the end of 2018."
Join our commenting forum
Join thought-provoking conversations, follow other Independent readers and see their replies