More than a quarter of universities have student food banks, reveals research
The report 'raises important questions about whether universities should themselves be the ones to plug the growing gaps in student finance'
Aine Fox
Thursday 14 September 2023 08:30 BST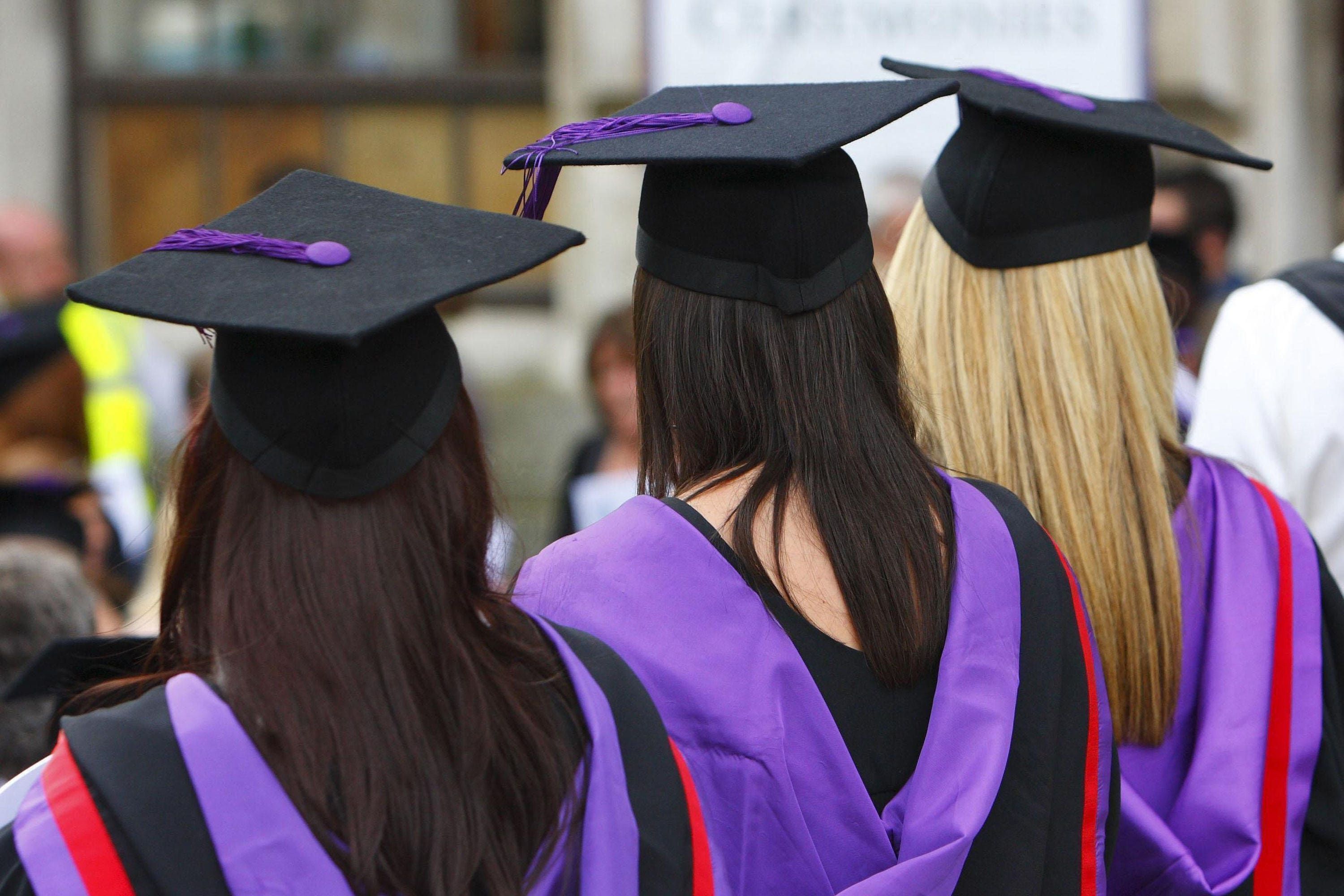 More than a quarter of UK universities have a food bank service, according to research by an education think tank which said the findings reveal the need for urgent action to support students.
One in 10 universities has been giving out food vouchers, the report by the Higher Education Policy Institute (HEPI) also found.
Universities in Wales, the South West, the North East and the South East were most likely to operate a food bank, while those in Northern Ireland and London were least likely, the research said.
The HEPI report was based on a website audit of the 140 members of Universities UK, to see their strategies for supporting students.
Just over half were found to offer discounts on food, while 27% were operating a food bank and 11% were giving out vouchers.
A third of Russell Group universities – some of the most prestigious UK institutions – were found to be operating a food bank, compared with 26% of other universities.
The report noted "a range of innovative interventions", including at the University of Manchester which saw a cost-of-living working group established and £170 payments made to more than 90% of its students.
HEPI has called on all universities to establish similar working groups, launch emergency funds and include students throughout their cost-of-living response, while it said student unions can encourage their university to act by mounting cost-of-living campaigns "founded on strong evidence and excellent relationships with university staff".
It said the Government should establish a cost-of-living taskforce which consults regularly with students and sector leaders and called on Westminster and devolved governments to routinely increase the student maintenance loan in line with inflation.
Dr Simon Merrywest, director of student experience at the University of Manchester, said the report "raises important questions about whether universities should themselves be the ones to plug the growing gaps in student finance".
He added: "This report clearly highlights the strength and breadth of the response of the sector to the recent cost-of-living crisis, with co-created solutions between students and university leaders at its heart.
"The financial squeeze of the last two years has brought into even sharper relief pressures on students that have been growing for many years."
Report author Josh Freeman said universities are "stepping up as students experience their second major crisis in four years", after the pandemic.
But he said more can be done, adding: "It is past time for the Westminster Government to address the real-terms decline in maintenance support, which leaves too many students at risk of deprivation – in what are supposed to be the best years of their lives."
Professor Nick Braisby, vice-chancellor at Buckinghamshire New University, said he was proud that his institution had been recognised for its "comprehensive award-winning support package, enabled by agile leadership, flexible processes and committed staff".
He added: "But universities should not and cannot bear responsibility alone for addressing the cost-of-living crisis facing our students.
"We concur with the report's call for government to do much more – if they do not, higher education study will simply become unaffordable for many of our students.
"Ignoring their needs will cause immense damage to our higher education sector, to our society and to our students' life chances."
A spokesperson for the Department for Education said: "Many of our universities are doing a brilliant job to support students who are struggling financially through a variety of programmes, and we urge students who are worried about their circumstances to speak to their university.
"We are supporting universities to help students who are struggling financially by making £276 million available this academic year, which institutions can use to top up their own hardship schemes. This is on top of increases to student loans and grants."