Unknown territory: America's secret archipelago of UK bases
They've been over here for 70 years, but the 'opaque' presence of our US allies worries many critics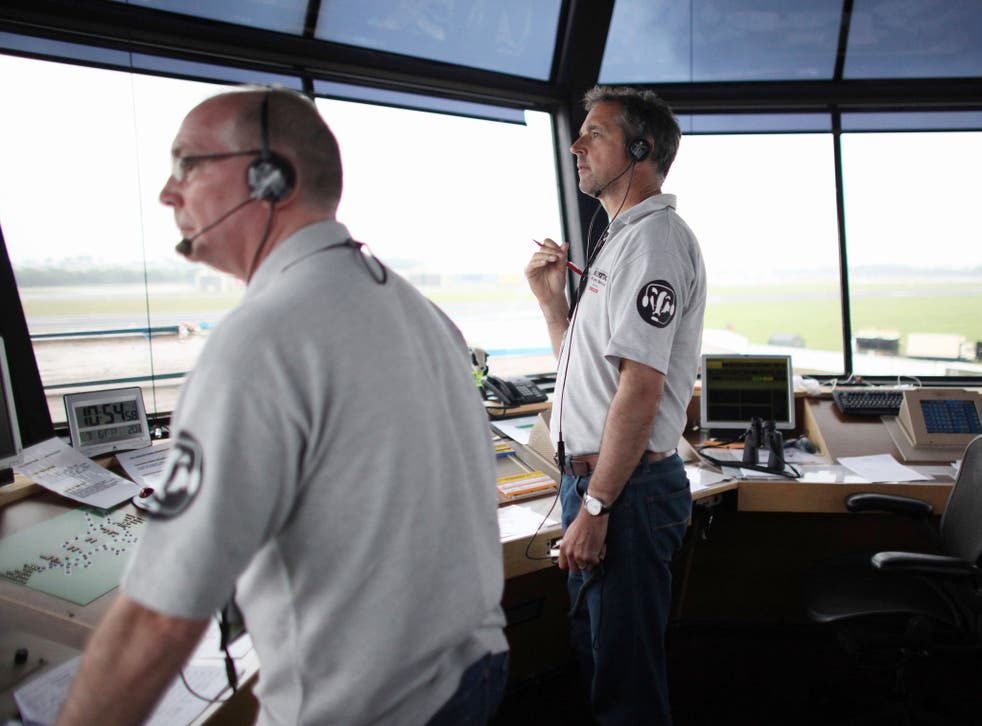 When Charles de Gaulle wrote to his American counterpart in 1966 ordering that all US troops be removed from French soil within 12 months, President Lyndon Johnson responded by enquiring as to whether the edict included the removal of the contents of his country's war cemeteries.
The answer was no, but the subsequent removal of 70,000 personnel and 80,000 tonnes of materiel reinforced what has remained a cornerstone of US foreign policy – the use of the UK as Washington's overseas military and intelligence bolthole of choice.
In response to De Gaulle's "non" to Nato, Britain delivered one of a long series of post-war "come on over chaps" answers to the US Air Force and other arms of the US military, welcoming a further 225 fighter planes and the main European supply base for the US Army.
The result is some 70 years of co-habitation that has led to an abiding kinship – forged as Americans flooded into Britain for D-Day –and queasiness at incidents such as the use of East Anglian air bases to bomb Muammar Gaddafi in 1986, and the siting of US nuclear weapons here until 2008.
Such ambivalence was underlined following revelations in The Independent last year that a US-manned air base in Northamptonshire serves as a relay base for a global network of listening posts in US embassies implicated in the eavesdropping on German Chancellor Angela Merkel.
Foreign Secretary William Hague has been asked to look into whether activities at RAF Croughton, which also acts as a CIA communications hub and provides a data link to a US drone base in Djibouti, conform with UK law and are subject to sufficient scrutiny.
The row goes to the core of a debate raging ever since Britain became one of America's Cold War "unsinkable aircraft carriers": what purpose is served by handing over 10 square miles of sovereign turf to a foreign power, and what control does the UK have over what happens on it?
Since the highwater mark of the 1990s, when the number of US-manned military facilities in Britain reached 100 or so, the US presence has fallen to 13, ranging from RAF Lakenheath in Suffolk – one of the largest air bases outside the US – to a joint GCHQ and National Security Agency satellite station at Morwenstow in Cornwall. The result is nonetheless a significant US military presence on British soil, consisting of 24,000 personnel, civilian staff and family members.
After nearly 50 years in which priority was given to meeting the Warsaw Pact threat with fleets of bombers and fighter aircraft, the US presence has shifted in recent years towards the emerging threat of cyber warfare and industrial-scale eavesdropping of the type exposed by NSA whistleblower Edward Snowden.
Either way, for the British and the US governments, the siting of Washington's hardware – from F-15 fighters at Lakenheath to "golf ball" radomes squatting in the Yorkshire Dales at the NSA's RAF Menwith Hill station – is mutually advantageous.
Under the UKUSA Agreement, the foundation for Anglo-American intelligence sharing signed in 1943 and considered so sensitive that it was not disclosed to the public until 2005, experts judge that the two countries have shared more secrets than any two sovereign powers in history.
It is part of a mosaic of US facilities, from air bases to listening stations in locations from North Yorkshire to Turkey, which, in the words of one US document, "delivers full-spectrum options to combatant commanders, leads and supports joint ... warfighting headquarters operations, promoting regional stability".
As well as enhancing British security, the bases pour money into local economies. Figures produced on behalf of US Air Forces in Europe claim America's UK bases are worth $1.3bn (£812m) a year to local communities in spending on supplies, services, rent and food.
The MoD insists that there is full oversight of the "RAF" bases, including a British commander who scrutinises all actions to ensure they comply with British law, and legislation holding all foreign service personnel to UK legislation.
But critics insist such assertions are a poor exchange for a grim reality of opacity over US activities and what they say is a legal no-man's-land resulting in British impotence when it comes to holding the UK's first ally to account.
Lindis Percy, a veteran peace activist who has protested outside US bases since 1979, said: "The thread … through everything to do with these facilities is an almost total lack of accountability. Even now, new by-laws are being introduced to deter people from going near bases already protected by draconian legislation.
"And they are particularly twitchy about bases linked to intelligence … It is the radomes and not the runways which are the new front line."
Action stations: US-linked camps
RAF Fylingdales (N Yorks)
Set amid the bleak beauty of the North York Moors, this base is primarily there to give early warning of a ballistic-missile attack. It has been earmarked as a key installation for America's interceptor-defence system.
RAF Menwith Hill (N Yorks)
The jewel in the crown of the NSA's interception abilities in Europe. Its golf-ball-like radomes are capable of downloading at least two million conversations an hour. The base is expanding, too, with some 2,500 staff due on site by 2015. At least 400 will be personnel from GCHQ.
RAF Feltwell (Norfolk)
Once a US nuclear base, Feltwell is now used as a space- and satellite-monitoring station for the US military. The Government has denied that it forms part of Washington's proposed anti-ballistic-missile network.
RAF Lakenheath (Suffolk)
The largest US Air Force (USAF) base in the UK, with some 4,600 personnel. Covering 2.8 square miles, it is larger in acreage and personnel than Britain's own largest base, at RAF Brize Norton.
RAF Mildenhall (Suffolk)
Not far from RAF Lakenheath, Mildenhall is a key USAF installation, providing air transport, aerial refuelling, and support for special-services missions.
RAF Alconbury (Cambs)
Once a major USAF bomber and spy-plane base, this outpost of US power in the Cambridgeshire Fens is now home to an intelligence-analysis centre (along with nearby RAF Molesworth).
RAF Upwood (Cambs)
Provides accommodation and support services for personnel based at RAF Alconbury and RAF Molesworth. Until last year was home to a major US medical centre.
RAF Croughton (Northants)
Part of Washington's global military command and control system, Croughton was originally set up to co-ordinate an attack by US nuclear bombers. It has since evolved into a state-of-the-art relay hub for some of Washington's most sensitive material, including CIA agent communications.
RAF Barford St John (Oxon)
A satellite outpost for Croughton. Hosts aerials and transmitters for military communications.
RAF Fairford (Glos)
Was home to B-52 bombers and other aircraft used to bombard the former Yugoslavia and Iraq. One of three airbases outside the US designated to host long-range B-2 nuclear stealth bombers.
RAF Welford (Berks)
Linked to Fairford and once the owner of its very own M4 access road. Now serves primarily as a munitions store, reputedly one of the largest for heavy weapons in Europe.
Morwenstow (Cornwall)
Otherwise known as GCHQ Bude, Morwenstow is nominally a British satellite-receiving station. Its more clandestine work occurs underground, where, according to the Edward Snowden leaks, it forms a key part of the "Tempora" network, capable of storing and monitoring internet cables. The NSA paid £15.5m towards upgrading the station for this purpose.
The bases' legal status
Status of Forces Act
Drawn up in 1951 and then set in legislation as the Visiting Forces Act, this is the legal framework for what foreign military personnel can – and cannot – do in the UK.
It reserves jurisdiction over United States personnel to the US (as applies to British personnel in Nato countries). Minor offences such as driving infringements are nonetheless settled in the British courts. But concern is growing that the legislation has been overtaken by technology, and that new safeguards are needed to maintain the UK veto over what activities are permitted.
Regulation of Investigatory Powers Act (Ripa) Despite this being the benchmark for what secret surveillance and investigation can be carried out by public bodies, there is no requirement to monitor compliance to Ripa by US military personnel in Britain. Peers and MPs are concerned that Anglo-American eavesdropping is not being monitored.
Military by-laws Under an overhaul of by-laws, the MoD is tightening the rules surrounding US bases, including RAF Croughton. Under the new rules infringements, from failing to collect dog waste to taking photographs, would be arrestable offences.
Register for free to continue reading
Registration is a free and easy way to support our truly independent journalism
By registering, you will also enjoy limited access to Premium articles, exclusive newsletters, commenting, and virtual events with our leading journalists
Already have an account? sign in
Register for free to continue reading
Registration is a free and easy way to support our truly independent journalism
By registering, you will also enjoy limited access to Premium articles, exclusive newsletters, commenting, and virtual events with our leading journalists
Already have an account? sign in